Motorsport thrills combine with an immersive story, coming to PS4 and PS5 in 2022.
Ready to get back behind the wheel? Revealed today during EA Play Live, welcome to Grid Legends, launching in 2022 on PS5 and PS4.
A thrilling and unpredictable driving experience from Codemasters and EA Games, Grid Legends combines thrilling motorsport action, incredible race variety, and an immersive story that puts the player at the heart of the action. Blending brand new features with a quarter-century legacy of fantastic racing experiences, today's official reveal trailer kicks off a new chapter for a legendary racing series.
So, before we really get stuck into that trailer, let's take a cruise down memory lane…
Grid Legends: A racing legacy continues
The Grid franchise has been busy tearing up the circuits and streets since 2008, when Race Driver: Grid burst onto the scene to critical acclaim – though in truth, the roots of our racing series stretch back into the 1990s. TOCA Touring Car Championship in 1997 created a buzz with its impressive handling and gameplay, and at the beginning of the millennium, TOCA Race Driver took things to another level. A wide range of racing experiences and a gripping story, introducing us to Nathan and Ryan McKane, set the tone for four Grid games to date, expanding the car list, racing disciplines, locations, online action, and engrossing single-player options.
Whilst the series has taken plenty of different forms in the past 24 years, every title has remained true to three vital factors: Action-packed racing, incredible motorsport variety, and creating memorable racing stories on and off the track. Grid Legends delivers on these key features – and then some. Take a closer look at today's trailer, and you'll see what I mean…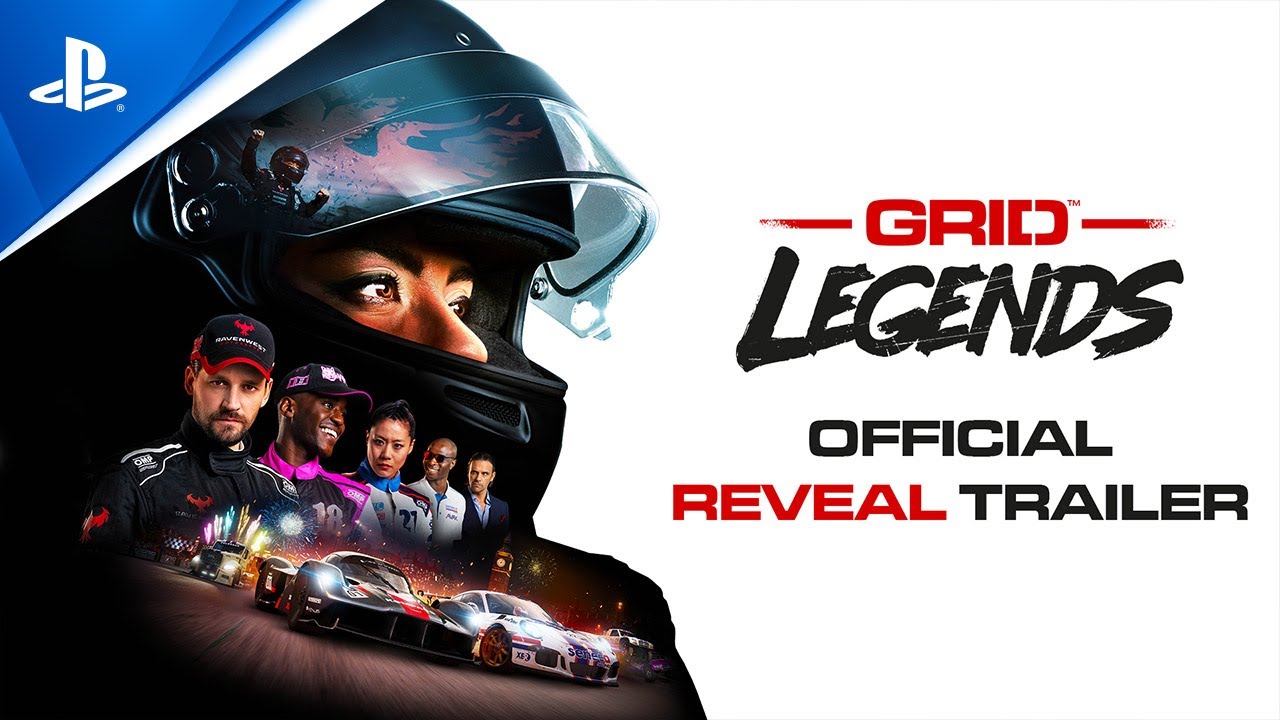 Trailer Breakdown
The Grid Legends story
A first for the franchise, Grid Legends' story will be played out via innovative virtual production, blending a fantastic real-life cast, stunning set, and thrilling gameplay to bring you closer to the action than ever before. As the legendary Grid World Series returns for another year, you will be in the spotlight, as a fly-on-the-wall documentary captures every confrontation, all of the paddock politics, and every pivotal moment in the championship, as you challenge the infamous Ravenwest Motorsport, and the McKanes, for dominance on and off the track.
The whole team here is incredibly excited to introduce this new form of storytelling to Grid, brought to life by a world-class crew and cast, including the brilliant Ncuti Gatwa (Netflix's 'Sex Education'). Prepare to watch the drama unfold off the track, but also be ready to handle your business on it, as a unique racing story plays out – with you in the middle of it all.
Racing variety
Whilst our story is what weaves this trailer together, there is so much more to unpack – including a first look at some of the cars you'll get behind the wheel of come next year. Continuing the franchise's legacy of racing variety, over 100 cars will feature in Grid Legends, stretching from single-seaters, to big rigs, to classic touring cars, and plenty more. Expect machines from an array of motorsport eras, exemplified in our trailer by the likes of the Shelby Cobra 289 FIA, Audi A4 Quattro BTCC, and Aston Martin Valkyrie AMR Pro Concept. All cars will be upgradable as you progress through Grid Legends, too; more on that in the near future.
That's a taste of what you'll be racing, but what about where you'll be racing? The Grid series has always excelled in providing a diverse combination of real and unique fictional locations to compete at, and Grid Legends is no different. In fact, it's even better.
130 routes will await you on launch, including iconic real-life tracks like Indianapolis, returning Grid favourites such as San Francisco and Paris, and brand-new locations like Moscow and London, which you may've spotted in the trailer. From purpose-built tracks, to high-speed ovals, to tight and twisty streets, the racing challenges on offer in Grid Legends are broader than ever.
Grid Legends Race Creator
The possible combinations of car, class, and circuit for a Grid Legends event are clearly vast – but the options don't stop there. By popular demand, Drift events return, shown off in the trailer by the awesome Mitsubishi Lancer Evolution X Drift-Tuned getting seriously sideways.
All this and more can be used in our race creator tool to create your dream racing event. Want to race single-seaters against big-rigs, in the snow, for 50 laps? How about putting multiple GT classes on the track for a rainy sprint around Brands Hatch? Go for it. We're giving you the tools to create amazing races – and allowing you to take those events online and challenge the world.
Grid Legends launches 2022
All this only scratches the surface of what Grid Legends will deliver next year. In the coming months, we'll share more on the story and its characters, more cars, more locations, and more new features that make this the most customisable and social Grid experience ever. I'll see you then.
For now, I'm going to watch the reveal trailer for the 146th time… can you blame me?