Run, gun, and ski in this mountain-set action adventure, launching on PS VR August 20.
Our team is thrilled to share the opening chapters of their trailblazing PlayStation VR title, Fracked, available right now at PlayStation Store as a completely free-to-play demo! The full game has been confirmed as launching on August 20 and we cannot wait to hear your thoughts about this new action-adventure entry in the PS VR library.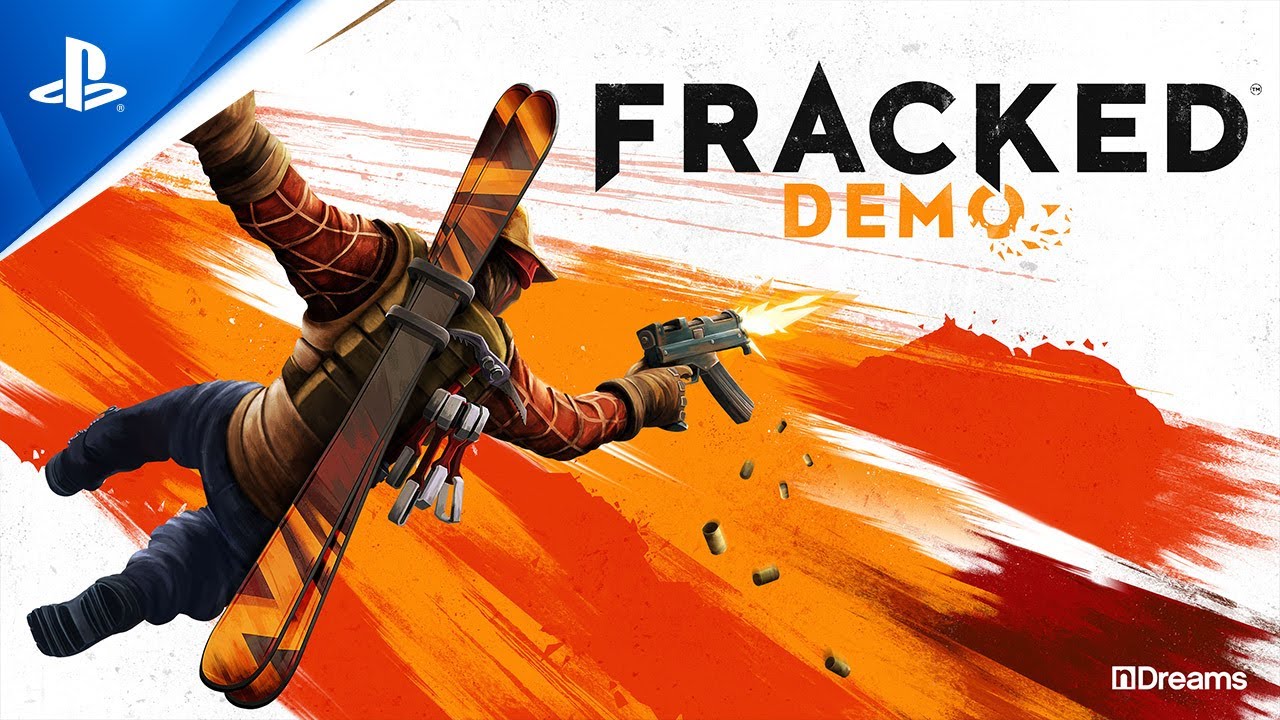 Play for yourself
You can now take to the Alaskan slopes with PlayStation Move and check out the explosive gameplay in Fracked for yourself by heading over to the PlayStation Store. The full game will be releasing to the public on August 20, with up to 72 hours of early access and bonus content for those of you who pre-order the Deluxe Edition.
What can you expect from the demo? An explosive mix of on-foot, climbing, and skiing gameplay all housed within the opening part of the game! Speed down snow-covered mountain caps, head into gun-fights, and take on relentless interdimensional foes.
Early days and play style
From our experience with past titles, we knew we wanted to provide an immersive game with varied methods of traversal. Exploring those other traversal methods were a big inspiration for us. We knew climbing worked well in VR, and we also created a skiing demo that became so addictive that people kept coming back to play. We knew then that we had something really worth exploring.
The demo opens with our hero in the aftermath of an avalanche, and after signalling to mountain rescue for assistance, you're tasked with outrunning the next impending snowdrift. This nail-biting ski section immediately immerses the player into the action from the start with intuitive 1:1 movement. After this epic escape, the experience switches gears to equally frenetic combat and climbing scenarios as you head deeper into the adventure.
Game design and immersion
Grabbable cover is a core gameplay mechanic in Fracked which re-energises the genre. We've actually got a term for it called run and cover gunplay. That is a big part of the innovation in this game. These are concepts that would usually be at odds with each other but are designed to keep the combat fresh. One moment, as the hunter, you're feeling like a real Hollywood action hero, but as you become overwhelmed, you intuitively grab cover for respite. As the power dynamic switches, cover becomes a necessary tactical strategy to outmaneuver the enemy as you become the prey.
There's lots of fun arcade-like experiences in VR, but they're generally short and often on-rails. We set out to provide our take on a more conventional campaign experience, with full freedom of movement. We wanted to provide players with well-trodden and much-loved conventional gameplay tactics, such as how to best flank an enemy position, then enhance it with VR. We wanted to demonstrate to a wider gaming audience that VR can evolve the typical gaming experience as well as provide unparalleled immersion.
Roleplay and player enjoyment
We've learned that roleplay is incredibly important to premium-feeling VR experiences. Players want to embody a character and almost play the part, but it is a balancing act. You never want roleplay to get in the way of fun, and it should not come at the cost of player enjoyment. We set out to break convention and really deliver on a fast-paced, first-person shooter experience. This factored into the design of having new magazines appear below the gun for a manual reload, rather than you having to navigate an arbitrary menu or fumbling with virtual pouches. We don't want gameplay mechanics breaking the thrilling pace of the action.
We feel that in VR you can get caught up on the technology and lose sight of what the gaming audience want, which is just a really fun game. With a great gaming experience as your priority, you ask yourself how VR can elevate tried and tested FPS sensibilities, rather than focusing on providing a VR tech demo. You need that player first mentality. How can VR improve gaming experiences?
Quick Recap
The nDreams team can't wait for you to get your hands on Fracked for yourself, and for you to experience this reimagining of the action-adventure genre. Fracked will launch globally on August 20, with Deluxe Edition access starting on August 17. You can check out the demo right now at PlayStation Store.