Ride a wave of revolution in Warframe next week with Sisters of Parvos, out July 6.
Beginning next week, Warframe players can battle against their very own high-tech adversary known as the Sisters of Parvos in the new Corpus Lich system, help the new Warframe Yareli save the Ventkids of Fortuna, and collect an expansive amount of new loot in the upcoming Sisters of Parvos game update. Coming to PlayStation 5 and PlayStation 4 on July 6.
Here's a quick preview of what we've been up to and some of the new content being released with this game update:
New accessible water-bending Warframe Yareli
New in-game comic-book quest with K-Drive Challenges
New Corpus Lich System with boss battles and rewards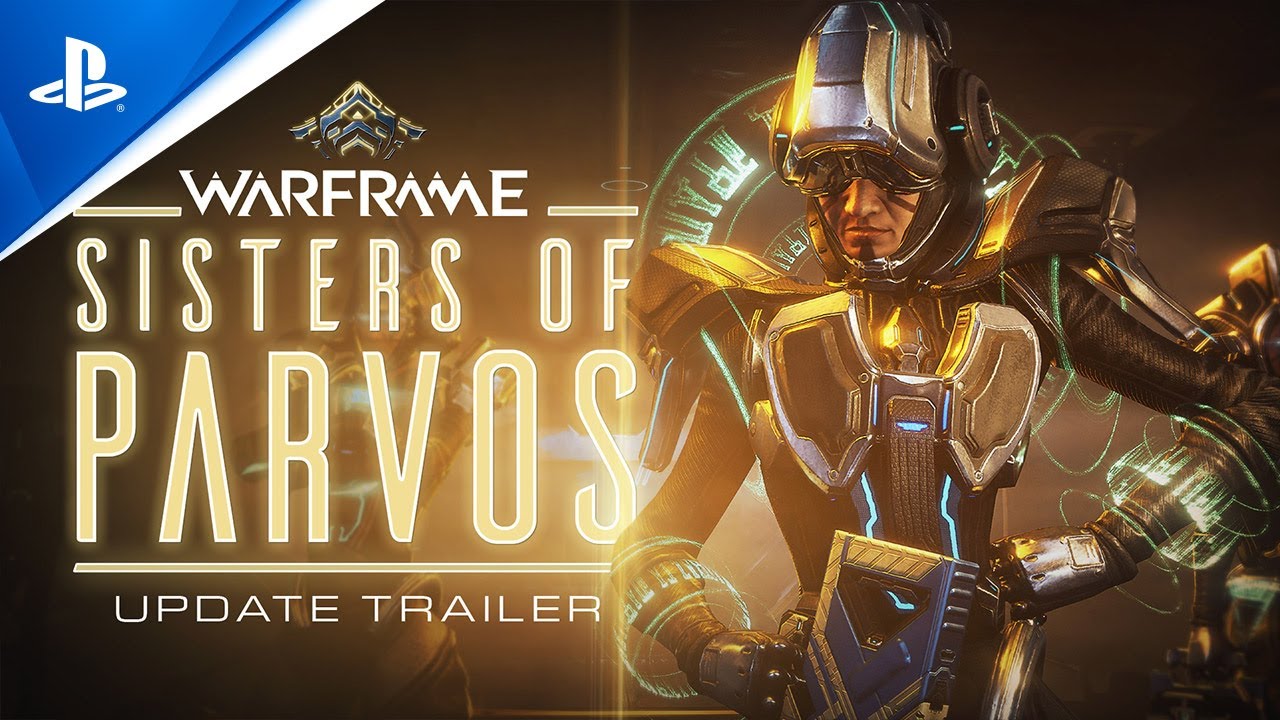 Confront the Sisters of Parvos as a new water-bending Warframe
In Warframe's next game update, we'll be extending the storyline of the greedy Parvos Granum and his latest creations, the Sisters of Parvos. Following her introduction in our most recent game update, Call of the Tempestarii, the new adversary, Vala, will return with the "sisters Parvos never had" as well as their new mechanized Hounds. Sisters can be encountered through our new Corpus Lich System which will include boss battles and rewards. Additionally, with the aggressive Corpus expansion led by Parvos, players will be called upon to return to the open-world hub of Fortuna and complete challenges across the Orb Vallis to protect the vulnerable Ventkids and earn the latest Warframe, Yareli.
The new wave-riding, orphan-saving, comic hero of Fortuna, Yareli
Beginning next week players will be able to unlock Yareli, the 47th Warframe we've released and one of our most accessible yet. Yareli is legendary in Fortuna for her selfless heroism against the oppressive Corpus regime. She strikes fear into those who oppress using an arsenal of graceful – yet powerful – aquatic Abilities. With Yareli, players can wield the powers of water to create blades of ice, powerful geysers and even an aqua board to traverse the battlefield.
New players will enjoy the fast, fun, cooperative action of Warframe as they level-up and progress towards unlocking Fortuna, so they too can quickly earn Yareli. Active players will return to the Orb Vallis and complete challenges to earn Yareli by collecting comic resources that reveal more of her story. To ensure that as many players as possible can ride the wave when Sisters of Parvos releases, we suggest players complete Vox Solaris before the update to unlock K-Drive functionality. Unique to Yareli, her second Ability will actually summon her own K-Drive, Merulina — a living sea creature.
The selfless savior protecting the Ventkids from Corpus Oppression
We know how much our players enjoy the open world of the Orb Vallis, and it's perfectly placed in our universe so that even new players can get in on the action. Players who have already completed Vox Solaris will receive an invitation from Roky to unlock the Waverider Quest, a comic-based series of K-Drive challenges in the Orb Vallis that will award Yareli's Main Blueprint. Research the rest of her components from the new Bash Lab Dojo Room and bring the Ventkids' beloved hero to life!
Fun-flying, free-wheeling K-Drives in the open world of Orb Vallis
Players should spend some time mastering the K-Drive by advancing their riding skills so that they can accomplish the new open-world stunt challenges in the Orb Vallis and unlock Yareli as quickly as possible. Warframe is known for the Bullet Jump, and sure, it's a blast, but the K-Drive adds an exhilarating dimension to movement offering additional combat and traversal options… not to mention, it's fun to bust out a trick and impress friends every once in a while. With a K-Drive, players can shred their way through the vast lands of the Orb Vallis with force, speed and now… style. Yareli's Merulina is part of her unique playstyle, and knowing how to handle a K-Drive on the battlefield will definitely give players the opportunity to combine movement and Abilities in all-new ways.
Confront a new state of the art Adversary
For our active players wanting new challenges and new loot to customize and personalize their experience, the new Corpus Lich System brings more boss battles and with it, more rewards. True to their high-tech status, the Sisters of Parvos have been outfitted with eight of the most advanced Weapons in the Corpus arsenal for players to unlock.
See you on the slopes, Tenno.