The Game-of-the-Year-winning rogue-like dungeon crawler is coming soon to PlayStation.
It's been a while, PlayStation Nation! Last you saw my name 'round these parts, we were just about to launch our third game, Pyre. Fast forward a million years later (OK, more like four years later), and it's my great pleasure to announce that our Game of the Year-winning rogue-like dungeon crawler, Hades, is coming to PlayStation 4 and PlayStation 5 consoles on August 13! Here's a quick look at it: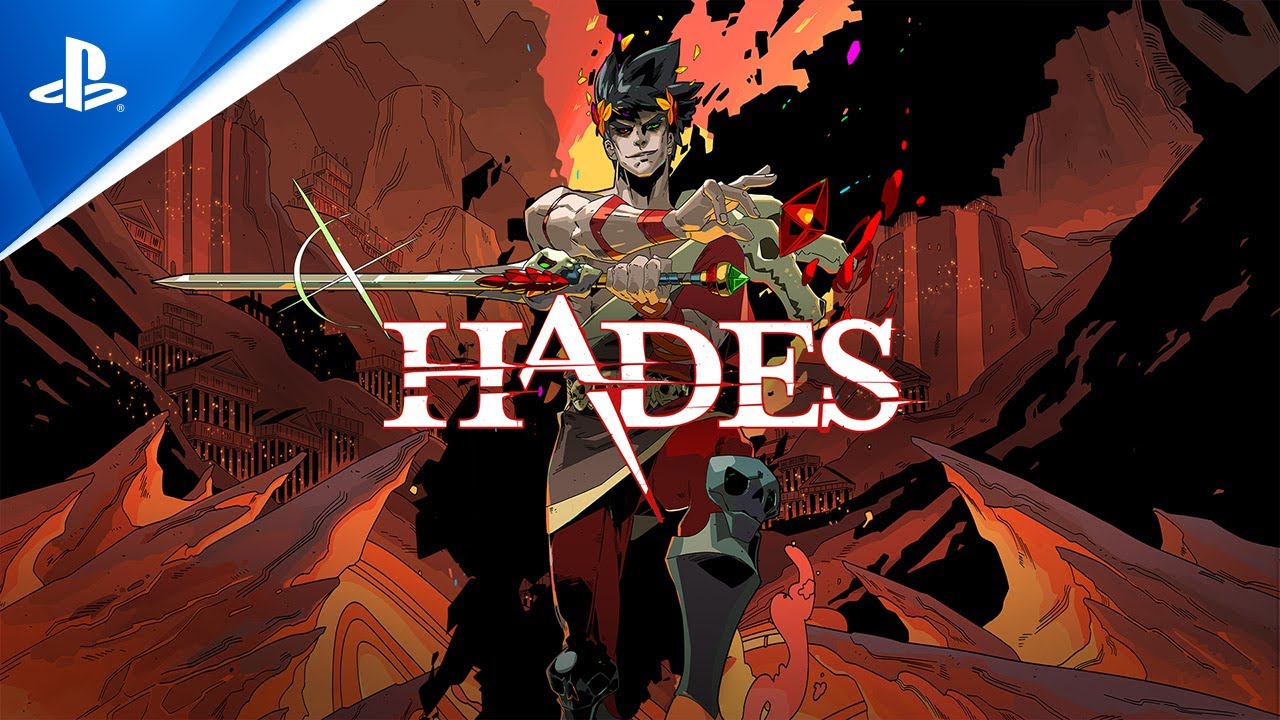 Hades is the fourth game from our studio, and combines the best aspects of our past critically acclaimed titles, including the fast-paced action of Bastion, the rich atmosphere and depth of Transistor, and the character-driven storytelling of Pyre. Playing as the immortal Prince of the Greek Underworld, you'll wield the powers and mythic weapons of Olympus to break free from the clutches of the god of the dead himself, while growing stronger and unraveling more of the story with each unique escape attempt.
We were absolutely blown away by the initial response to Hades, which was named 2020's Game of the Year by more than 50 sources. We were incredibly honored to be in contention for the year's biggest accolades alongside a number of outstanding PlayStation titles, and we're thrilled to have Hades join them on PlayStation soon.

If you're familiar with Hades, you might be wondering what's different about the PlayStation versions. The PlayStation 5 version runs at 4K at a target 60 frames per second, whereas the PS4 version runs at 1080p at a target 60fps. On the PS5, the 4K visuals really bring out all the wonderful detail our art team put into the hand-painted characters and environments.
We also take advantage of the DualSense controller's immersive haptic feedback in certain cases, such as when you go to pet the notorious hound of hell, Cerberus. It's a fine way of cheering yourself up a bit between escape attempts, and you'll practically feel his breath as you pet him (especially if you keep the trigger held!). Also, later in the game, you'll gain the ability to summon aid from certain companions, and the quick, high-intensity pulses on the Left Trigger will reassure you help is immediately on the way. Both the PS4 and PS5 versions of Hades also feature little details with the controller's light bar, which will match the color scheme of any Olympian god you're interacting with. Plus, there are 50 Trophies waiting to be unlocked, including a shiny Platinum if you can get all the rest.
I also wanted to mention that, in addition to the digital versions slated for August 13, physical editions published by Private Division will be available at launch. These new boxed versions of Hades include a complimentary download code for the Hades Original Soundtrack, featuring two and a half hours of blood-pumping music by Darren Korb, and a 32-page full-color character compendium booklet with artwork from the game by Jen Zee. The first pressing of these versions also features a unique foil cover! Note that both the retail and digital PlayStation 4 versions of Hades include a free upgrade to the digital PlayStation 5 version.
We really appreciate your interest and patience as we put the finishing touches on Hades before it launches on PlayStation. Our small team put everything we had into this game, and we've focused on making sure these new versions for PlayStation 4 and PlayStation 5 look and feel terrific on each console. We love hearing from both new and returning players, so do let us know what you think if you get a chance to give Hades a shot! Thank you for your support, and good luck getting out of Hell!