Sega's 60th Anniversary Project comes to PlayStation Plus with new graphics, music, online competitive features, UI, and more tomorrow.
Hello everyone! My name is Seiji Aoki and I'm the chief producer of Virtua Fighter 5 Ultimate Showdown. I'm very excited to share the inside story behind development of the newest game in the groundbreaking Virtua Fighter series and delve into a few new features you can look forward to when it launches on PlayStation Plus tomorrow, June 1.*
Virtua Fighter holds a special place in Sega lore – many of us on the dev team can still recall playing the original 3D fighting game when it first launched in arcades nearly 30 years ago. Its strategic depth, balanced combat, and realistic martial arts gameplay have stood out within the genre for decades, and it's long past time a new game entered the ring.
Sega's 60th Anniversary, a massive community project celebrating the most iconic games over our entire company history, finally provided us that opportunity. Sega put together a new team of developers from AM2, the original creators of the VF series, and Ryu Ga Gotoku Studios – combining extensive console expertise with a deep passion for the franchise to kick off development on a definitive Virtua Fighter game for the new generation.
Remade for a new generation
When development began in 2019, we knew there was an entire generation of gamers who had never seen or played Virtua Fighter. To us, 2012's Virtua Fighter 5 Final Showdown represented the series pinnacle – the result of nearly two decades of fine-tuning and development. But many younger fans had never experienced the fluid 60fps martial arts combat, intricately balanced and grounded in reality, that game perfected in its day. We knew from the very beginning that we wanted to re-create that experience on modern consoles.
Although Final Showdown was top of its class from a gameplay perspective, the graphics, UI, audio, and especially online play were due for an overhaul. Utilizing RGG's Dragon Engine Technology, we dramatically upgraded the look and feel of the game, remaking character models and stages entirely from scratch. Visual effects like lighting and shaders received a significant rework, while modern CG expanded the range of effects we could produce. An entirely new opening cinematic added the final layer to the presentation.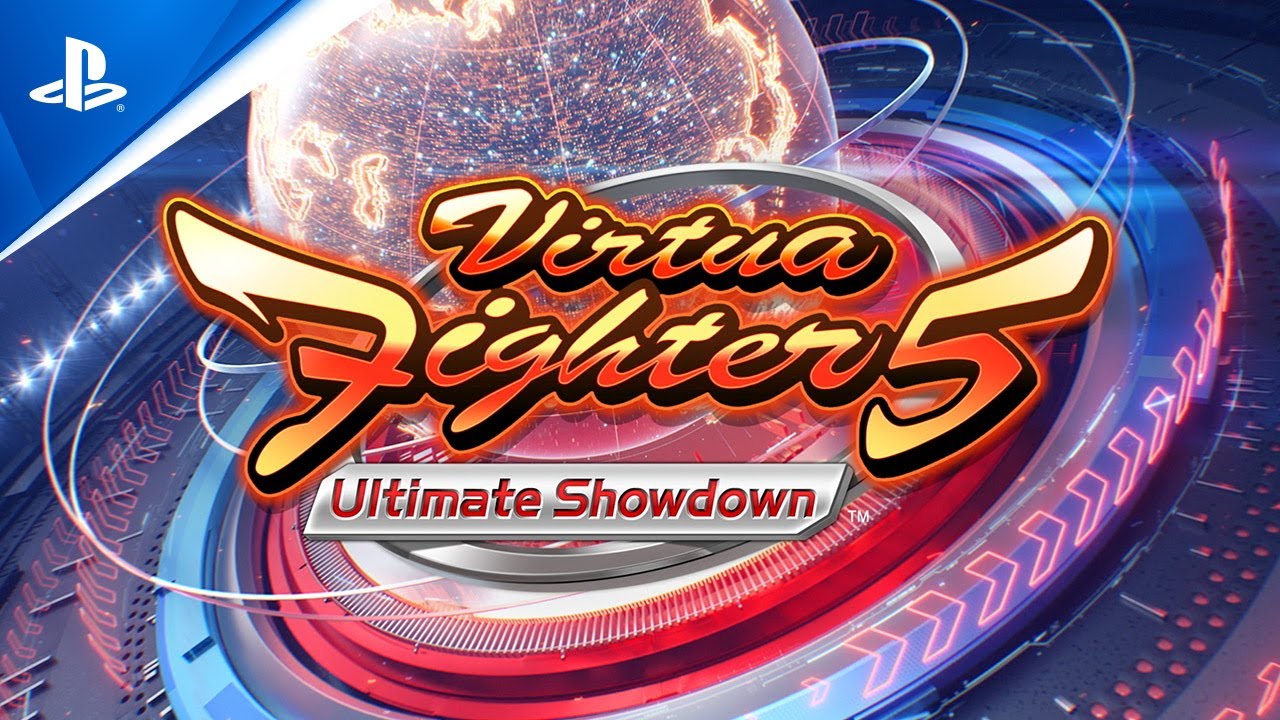 In addition, we wanted to give the same love to the music. Many of our most passionate ideas came from long-time members of the Virtua Fighter sound team – in the end, we composed new background music for every stage in the game. Players who choose to purchase the new Legendary Pack (DLC) that releases alongside the game tomorrow can also check out the selection of classic and never-before-released background tracks for the full Virtua Fighter audio experience.
Although the basic gameplay systems from classic Virtua Fighter 5 remain largely untouched – combat balanced and perfected over years of development – we didn't want Ultimate Showdown to feel like a revival of a retro game. Every change we made had to serve our goal of bringing the series forward for a new generation.
New online competitive features
While overhauling VF5's look and feel was important, re-envisioning online competitive play was vital. Competition – proving yourself against the best fighters in the world – has been at the heart of the VF experience since the early arcade days, and we knew we needed to add a ton of new online functionality to bring Ultimate Showdown up to a modern standard.
New Tournaments and round-robin style League Matches, private rooms supporting up to 16 players, and entirely new room UI improving communication between players were just a few of the features we built to support our competitive community.
Along with the new modes, match types and UI, we also added new features to enhance the viewing experience. Upgraded hit markers make battles more satisfying and dramatic, while Spectator Mode allows participants to watch matches in real-time from inside their room. Stamps and other messaging tools make for easy communication and add a fun layer of participation. Automatic replay showcasing the recent matches between the top-ranked players in the world is built right into the main game UI. It's a tremendous tool for new players looking to learn from the best as they seek to master their own fighting style.
Legendary Pack DLC
Finally, we're excited to share that the new Legendary Pack (DLC) releases tomorrow alongside the PlayStation Plus and PlayStation Now editions of Virtua Fighter 5 Ultimate Showdown!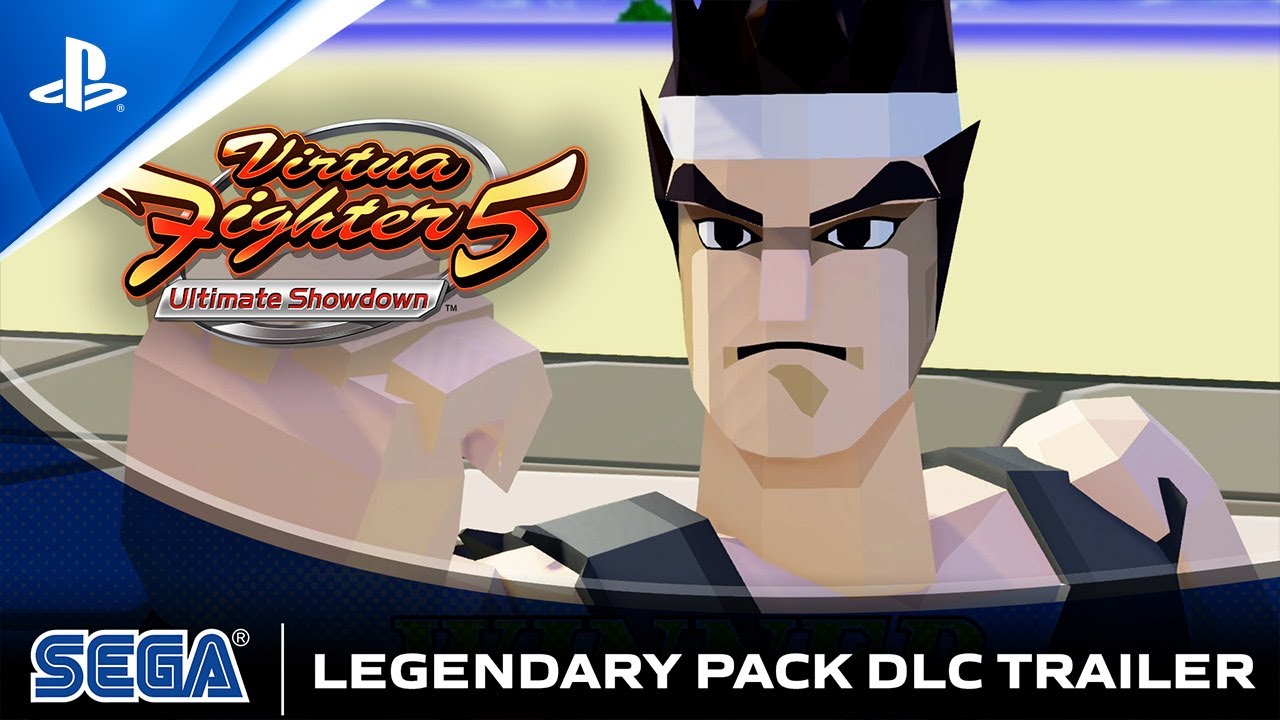 The Legendary Pack celebrates the storied history of the entire series. A vast range of customization items (over 2,000), alternate character costumes, spectator stamps, and new and classic background music options round out the DLC. But our favorite items have to be the fully recreated UI and character models from the original Virtua Fighter! Our designers had a ton of fun rebuilding the old models for all 19 playable characters in such a modern game (two classic-style models for each character – including each new character from later entries):
To all of the Virtua Fighter fans out there, we are beyond grateful for the passion and loyalty you have shown over the last 27+ years. Remaking this beloved fighting game has been a truly special experience for our entire team, and we can't wait to watch new World Fighting Tournament champions emerge in the coming weeks. Thank you for your support – we'll see you back in the ring tomorrow!
*Virtua Fighter 5 Ultimate Showdown will be available to PlayStation Plus members until Monday, July 5.