Techland reveals new gameplay info about combat, world design, and multiplayer.
We're thrilled to announce that Dying Light 2 Stay Human launches on PlayStation 5 and PlayStation 4 on December 7. To mark the occasion, we've got fresh gameplay details.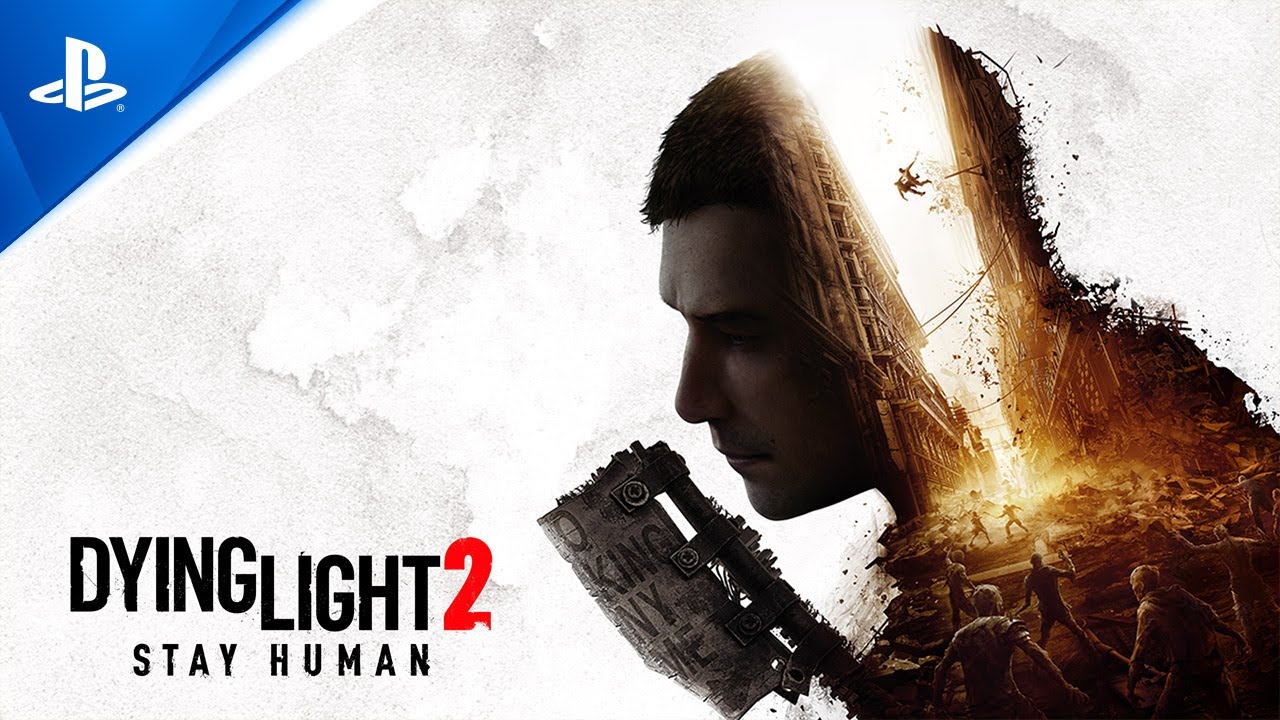 Survivors, the sun is setting! It's been over twenty years since the virus took over Harran, driving it into ruin. Humanity lost there, but now a glimmer of hope emerges in The City, one of the last bastions of mankind in Dying Light 2 Stay Human—for the survival of the entire human race, but also for you, a wandering pilgrim, serving as a connection between the scattered settlements. Driven by a promise of unveiling the secrets of your past and finding the one you've lost, you pause your travels and begin forging your own legend there.
Dying Light 2 Stay Human offers a broad, tiered open world full of unique architecture. As civilization has fallen back to the Dark Ages, The City interlaces modern urban structures with medieval buildings and agricultural land. Your main way of traveling is your parkour abilities, but you've also got a grappling hook and a paraglider to navigate smoothly through its many levels. Most often, there's more than one way to reach your destination, so try to be creative and play with your skills to discover new possibilities and test your limits.
During your adventure, you'll learn that The City's a living and breathing world. Its inhabitants have opinions, relationships, and form factions, constantly struggling to tip the scales toward them. It's often up to you who's going to have the upper hand in the ongoing conflict, but remember that the consequences of your choices are yours to face, too. The City is a complex organism that will react to your decisions. Depending on whom you support, the setting around you will change, offering you new opportunities, but also posing many new challenges.
When it comes to combat, your choices are equally crucial. The world of Dying Light 2 Stay Human is full of brutal fights and unexpected encounters. You'll need to adjust your tactics and approach to get the best of your enemies, and you'll do that with crafting, creative weapons, and a variety of combat skills at your disposal. Every fight in The City is different. Don't stop challenging yourself—try unobvious combinations, see how you can take advantage of your environment and look for clever ways around the obstacles.
With all those means of survival, you're one of the few who can dare venture into the night and come back in one piece. During the day, you change The City. At night, The City changes itself. Its streets become flooded with the infected who were just waiting for the sun to set. Though it's their time now, your extraordinary abilities allow you to still make the most of it. While monsters are busy hunting their prey, you can enter and search their hideouts, where you'll often find powerful, unique items. It's a dangerous game, but it sure is worth the candle.
Surviving in the City can be a risky and dangerous task. That's why you'll be able to explore the majority of the punishing and intricate world of Dying Light 2 Stay Human with your friends in co-op. Whether you're proud of what you've achieved and dying to show it off or curious where other choices would lead, you can either host your own game or join friends in theirs and experience Dying Light 2 Stay Human together.
Pre-orders for Dying Light 2 Stay Human start today, giving you a chance to grab a unique skin pack alongside your game. It contains an original six-piece outfit, a weapon skin, and a paraglider skin—everything you need to show off your superhuman combat and parkour skills in style.
We're going to keep dropping details regarding Dying Light 2 Stay Human, so stay tuned for news about the game on the road to its December 7 launch on PS4 and PS5. Stay human!