John McClane and Rambo join the ranks along with new Multiplayer maps, weapons, limited time modes, and more in Season Three Reloaded.
Season Three Reloaded is coming to Call of Duty: Black Ops Cold War and Warzone on May 20 on PlayStation, and there's a lot to look forward to. Let's get right to it.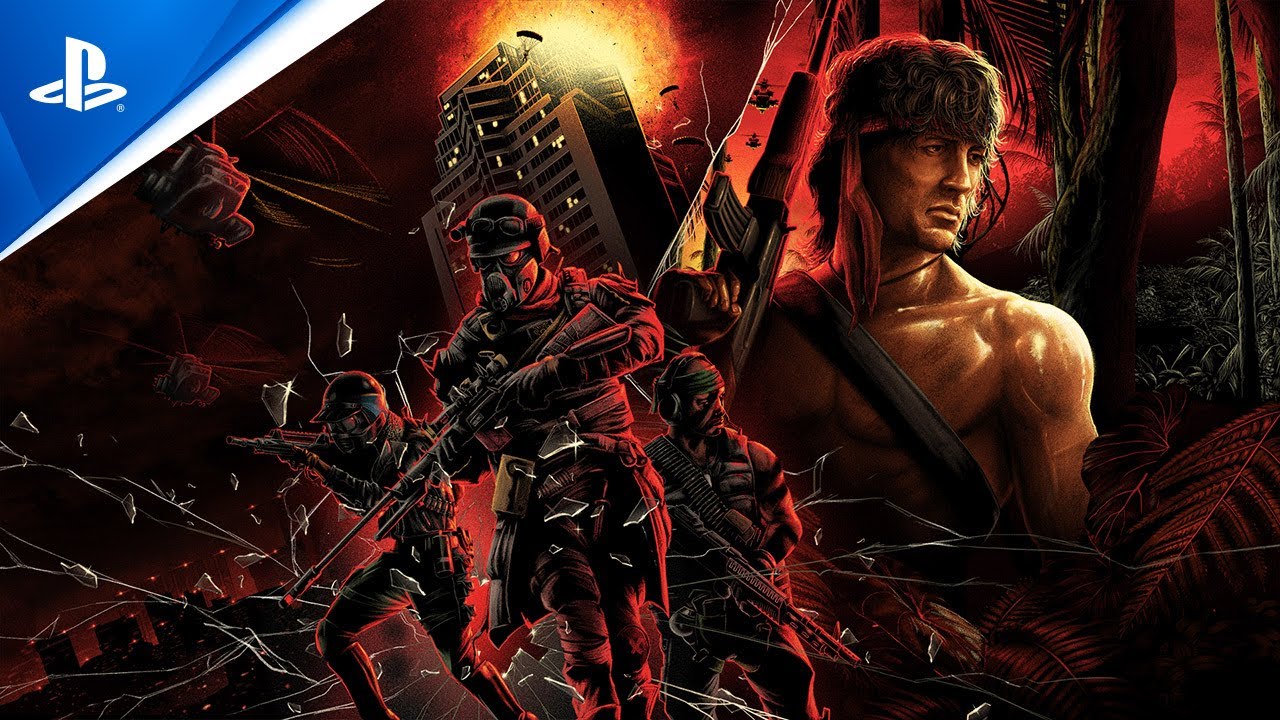 '80s Action Heroes Event
The '80s Action Heroes event kicks off Season Three Reloaded with limited-time bundles, game modes, and event specific rewards, in addition to the weapons, maps, and other features already expected during this season.
And two iconic '80s action heroes are crashing the party.
John McClane (Launch)
"Welcome to the party, pal!"
Get John McClane in the Die Hard bundle in the Black Ops Cold War and Warzone Store from May 19 to June 18, including the Legendary Operator; a Finishing Move; three Legendary Weapon Blueprints – one tactical rifle, two SMG, and one assault rifle; a Legendary Calling Card and Emblem; an Epic Watch and Charm.
John Rambo (Week Two)
"To survive a war, you gotta become war."
Find the Rambo bundle in the Black Ops Cold War and Warzone Store from May 19 to June 18. This bundle includes the Legendary Operator; two Finishing Moves, including one using his signature bow and arrow; three Legendary Weapon Blueprints – an assault rifle, an LMG, and a Knife Blueprint; a Legendary Calling Card and Emblem; and an Epic Watch and Charm.
Note: Rambo and John McClane are brand-new Call of Duty Operators; these are not skins for previously released Operators.
New Limited-Time POIs and Mode in Warzone
Explore the massive Nakatomi Plaza from Die Hard, including optional missions that can be completed for in-game rewards. Do you dare attempt a break-in of the vault?
Numerous campsites around Verdansk have been converted into Survival Camps as an homage to Rambo: First Blood Part II. Scavenge the eight sites for loadout items and dog tags, which can be spent at the new CIA Outpost in northwest Verdansk.
Be the Action Hero in Power Grab (Launch)
In Power Grab, over 100 Operators are dropped into Verdansk with a smaller circle collapse and five stages that progress faster than usual, and no Gulag to fight your way out of upon death.
Either revive your squadmates via the Buy Station or earn the right to revive them by collecting Dog Tags, which are dropped by Operators when they are eliminated and can also be found as rewards for completing Contracts, and in rare cases, in Supply Boxes.
Each Dog Tag collected brings you one notch up a reward ladder: Earn a UAV, a Respawn Token, Advanced Gas Masks, and Specialist Bonuses.
The Combat Bow and Ground Loot
Straight from Black Ops Cold War, the Combat Bow adds an explosive punch to any loadout when found in Verdansk or Rebirth Island. Find it and other action movie weapons for a limited time in the updated Warzone Ground Item Pool.  
New Multiplayer Maps and Game Modes
Standoff (6v6, Launch)
First introduced in Black Ops II, Standoff is a 6v6 medium-sized map that features a timeless three-lane feel and provides plentiful opportunities for outsmarting your opponents.
Duga (Multi-Team, Launch)
Welcome to Duga, another region of the Ural Mountains that's ready for Multi-Team Multiplayer modes after spending some time in Outbreak. Duga offers something for every playstyle, whether you're fighting through the central admin offices, the bus depot, chemical processing plant, or the massive array tower.
Die Hardpoint (Launch)
Fight against the clock in a cranked-up twist to Hardpoint called Die Hardpoint. Work alongside your squad to capture Hardpoints and eliminate enemies in a race to gain 200 points, or the most points before time expires. Capturing a Hardpoint will give you a movement speed boost (the first of five potential buffs) and set your timer to 30 seconds. But beware: these buffs come at the cost of your life in explosive fashion when the clock hits zero.
New Content for Zombies Outbreak
Cranked 2: No Time to Crank (Launch)
All players start with a Knife, as well as all Mystery Box locations active and restocked with different armaments, including more Support items. Eliminating your first Zombie starts a Cranked Timer. Keep it ticking with each elimination, with the timer's duration decreasing as rounds progress.
Unlock Two Free New Weapons
Fill out your Secondary Weapon category with two new weapons:
Baseball Bat: Melee (Launch Week) – Take a big swing with this classic bruiser's melee weapon, as you knock away zombies and enemy Operators with the new Baseball Bat. (Note: The Baseball Bat will enter Warzone in Season Four after "spring training" in Black Ops Cold War Season Three Reloaded.)
AMP63: Pistol (In-Season) – This personal defense weapon is a cross between a self-loading pistol and a fully automatic SMG. Expect high amounts of damage in a short amount of time.
Obtain the AMP63 and Baseball Bat during Season Three Reloaded by completing their in-game challenges or by purchasing a Blueprint version when it appears in the Store.
Live May 20
Season Three Reloaded of Black Ops Cold War and Warzone goes live on PlayStation this May 20. Experience all this and more, including fresh bundles in the Store like the Death's Veil Maxis bundle and the Tracer Pack: Nuclear Distillery Mastercraft bundle. Now get out there and blow some stuff up. See you online.