A new Reaper melee DPS class, male Viera race, and more is coming to PS4 and PS5.
Greetings, everyone! Matt "Bayohne" Hilton from the Final Fantasy XIV community team here as we kick off Final Fantasy XIV Digital Fan Festival 2021 today! We will be live today and tomorrow on our official Twitch and YouTube channels with a ton of great content on all things FFXIV: developer panels, special guests, musical performances, and a lot more.
We kicked things off with a bang as Producer and Director Naoki Yoshida delivered the keynote address—sharing many new details for the upcoming Endwalker expansion, including the release date: November 23, 2021.
A FFXIV keynote address wouldn't be complete without a new trailer to showcase so be sure to check out the full Endwalker cinematic trailer: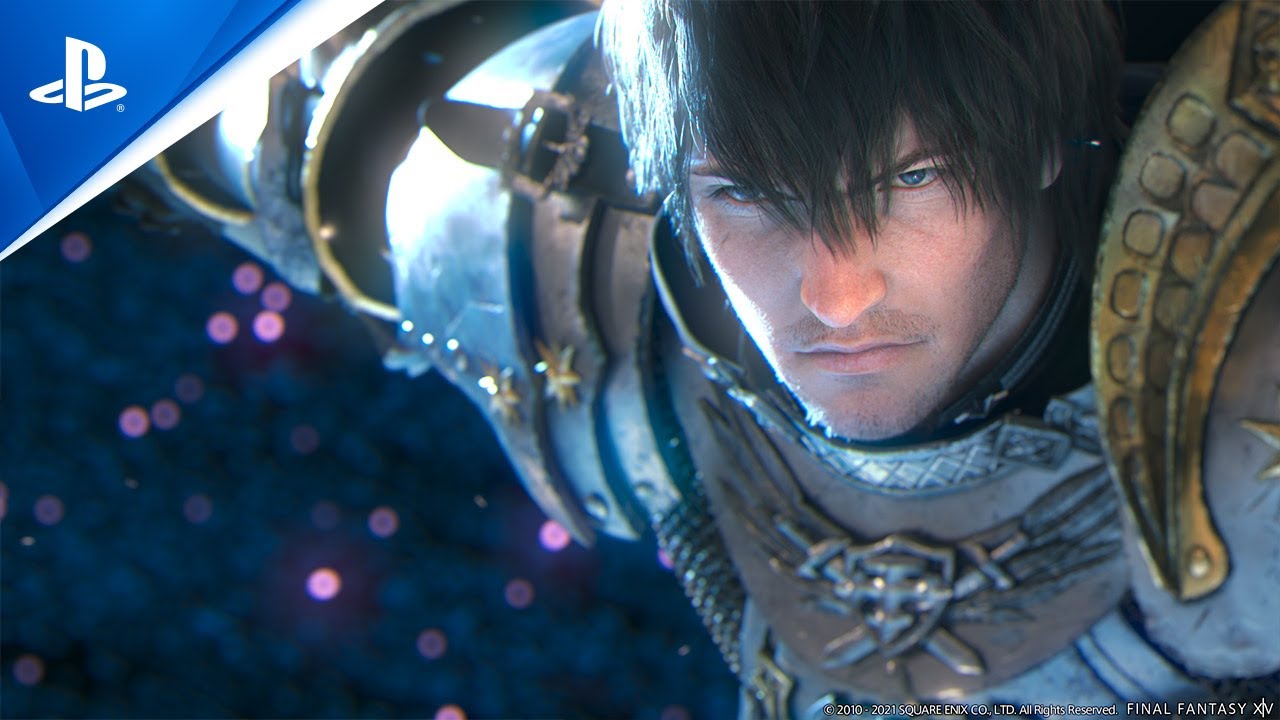 You might have noticed that the trailer's musical theme was amped up even more than the previous teaser. FFXIV Composer and Sound Director Masayoshi Soken worked his magic alongside vocalist Sam Carter from the hit band Architects to create this masterpiece! This will definitely be on repeat all weekend.
Yoshida shared many updates for Endwalker during the keynote. As you may remember if you saw our February Announcement Showcase, we're headed towards the climax of the long-running Hydaelyn and Zodiark story arc, and with that new story comes new areas and cities to explore, multiple new jobs to play, an increased level cap, and new foes to face during our adventures. You may also remember the hint that Yoshida dropped regarding the second new job for Endwalker—how many of you guessed right?
The reaper job is coming to FFXIV with Endwalker as the latest melee DPS job. Reapers wield scythes as their weapon of choice and can deal devastating damage at close range as they summon avatars to fight alongside them. I'm certainly excited to try out both the reaper and sage (Endwalker's new healer job)—which do you plan to try out first?
We were also treated to another special reveal, and something I know many have been requesting since the initial reveal of Viera during the Fan Festival 2019 in Paris.
That's right, male Viera will join their female counterparts with the release of Endwalker. The development team worked hard to bring the highly requested male Viera to the world of Final Fantasy XIV so we hope you're all excited.
There was a lot more announced, which means a lot to look forward to. Check out everything announced so far for Endwalker below—new information from today is in bold.
Journey to Thavnair, the imperial capital of Garlemald, and even the moon!
New Jobs: Reaper and Sage
A New Playable Race: Male Viera
Level Cap Increase from 80 to 90
New Cities: Old Sharlayan and Radz-at-Han
Travel to expansive new areas, including Labyrinthose, Mare Lamentorum, Thavnair, and Garlemald.
New Tribes to Encounter: Loporrits and the Arkasodara
New Threats to Overcome: The Magus Sisters and Anima
Many New Dungeons to Explore
New High-Difficulty Raid: Pandæmonium
A New Alliance Raid Series: Myths of the Realm
A New Small-scale PvP Mode
Estinien Wyrmblood joins the lineup of Trust NPCs
A New Residential District: Ishgard
Updates to the Gold Saucer
Relaxing Fun in Island Sanctuary
New Gear to Collect and Recipes to Craft
A New Data Center: Oceania
Expanded Horizons via the Data Center Travel System
Introducing the Final Fantasy XIV Endwalker Pre-Order Bonuses
Yoshida also announced the start of pre-orders for Final Fantasy XIV: Endwalker, and you can now pre-order the game for PS5 and PS4. There are some amazing in-game bonuses that you will receive instantly when you pre-order from PlayStation Store that will help you prepare for the upcoming expansion:
In-game Item: Menphina Earring – A gorgeous earring with a design that draws inspiration from the moon. This useful earring features attributes that will vary according to the user's class/job and current level when equipped and grants a 30% increase in EXP up to level 80 when worn.
In-game Item: Wind-up Palom Minion – Palom, one of the young twins who joins your party in Final Fantasy IV, arrives as a minion you can share new adventures with.
Early Access – Early access is tentatively scheduled to begin on Friday, November 19, 2021 at 1:00 am Pacific Time and will allow players the ability to play Endwalker before the official release.
Whether you're planning to jump into FFXIV for the first time, or just looking to level up some new jobs ahead of Endwalker, the Menphina Earring is an amazing accessory we're sure you'll get a lot of use out of.
You can preorder the Endwalker expansion for PS4 and PS5 from PlayStation Store:
(Note: preorder links may not be live immediately when this article is published)
Endwalker Digital Collector's Edition – Includes the following in-game bonus items:

In-game Item: Arion Mount – A new mount designed to complement paladin, the signature job of Endwalker.
In–game Item: Wind-up Porom Minion – Porom, the other young twin who joins your party in Final Fantasy IV, arrives as a minion you can share new adventures with.
In-game Item: Death Scythe: Reaper Weapon – The Death Scythe from Final Fantasy XI makes its appearance in Final Fantasy XIV as a reaper-exclusive weapon.
Lastly, don't forget that we are still running our PS5 open beta test. Featuring frame rate improvements, shorter load times, 4K support and more, you can try out the PS5 version by upgrading your PS4 version to the PS5 version at no additional cost, or via the downloadable PS5 Free Trial, which lets you play all of A Realm Reborn and Heavensward up through Patch 3.56.
All of this was contained in just the first few hours of the Digital Fan Festival 2021, and we have a lot more coming throughout the weekend—be sure to stay tuned for more FFXIV information and fun!