Discover what lies beneath Planet 4546B on May 14.
Hello everyone. I'm Donya, Community Manager at Unknown Worlds. We were delighted to be included in PlayStation's State of Play and showcase some of the incredible work that the team has been doing on Subnautica: Below Zero to get it ready to launch on PS4 and PS5 on May 14.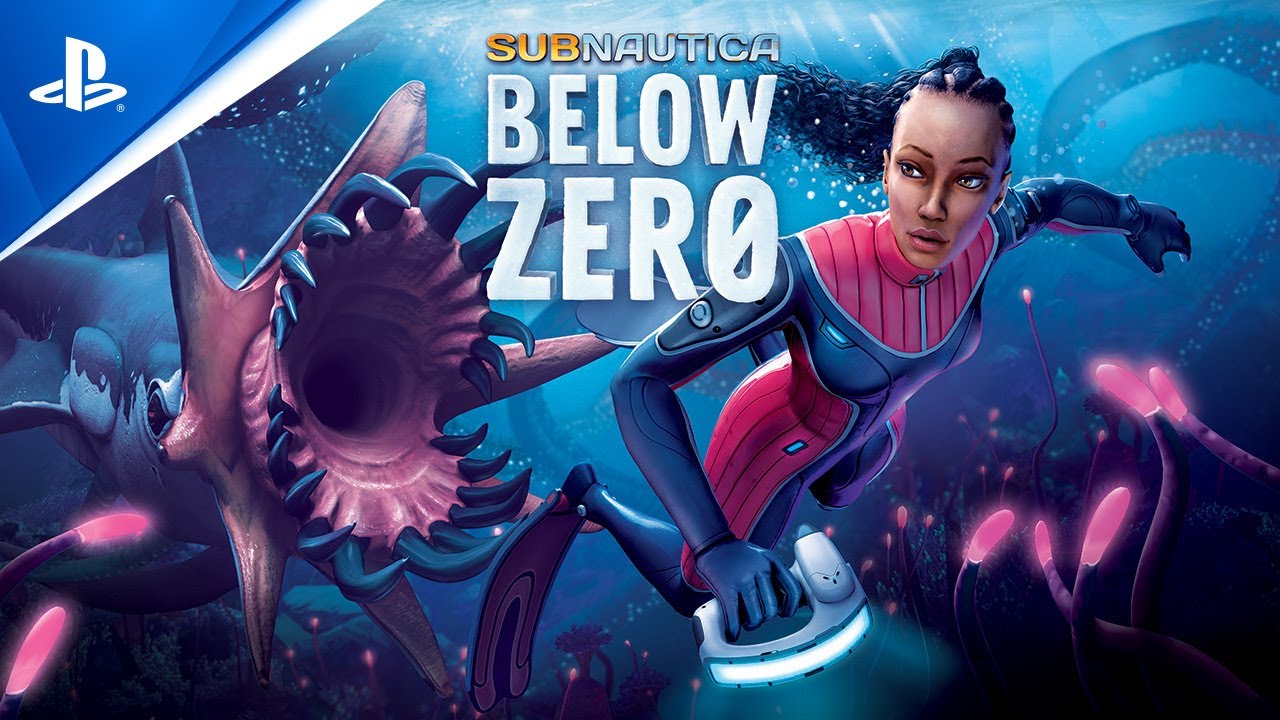 The sequel to the award-winning Subnautica, Below Zero plunges even the bravest of explorers into an underwater world, filled with all-new and vast biomes to explore, and mysterious and unfamiliar creatures lurking in the depths of the planet. As you continue to investigate the mysterious circumstances that brought you planetside, you'll be challenged to survive in the harsh, arctic conditions, as well as avoid the looming threat of discovery by Alterra, who have all but abandoned 4546B in their haste to evacuate.
With all of the new tools and vehicles to craft, and lovingly crafted biomes to marvel at, Below Zero provides a unique spin on the familiar setting of Subnautica's unforgiving planet. Players can look forward to added cold mechanics to explore, creatures great and small to discover — and, in some cases, avoid — and far, far more about the lore of the Subnautica universe to uncover.
As announced during State of Play, we've been hard at work utilizing the PS5 DualSense controller for Below Zero. With the haptic feedback system, you'll receive visual and audio cues linked to key game moments, or when you're using tools and vehicles. We're excited for you to try Below Zero with this additional integration, which has enhanced some already terrifying and tense moments!
We've also heard all of your queries and questions about the upgrade path for players who already own the first Subnautica on PS4. We're pleased to confirm that if you own a physical or digital edition of the game you can upgrade to the digital PS5 version at no additional cost. Similarly, those who purchase Below Zero on PS4 will be able to upgrade to the PS5 version for free.*
As always, we want to thank you, our incredible community, for your feedback and excitement as we got Below Zero ready to launch. We can't wait for you all to play and experience the adventure.
You can pre-order Below Zero for PS4 and PS5 today for $29.99 USD. Below Zero launches on both platforms on May 14.
*To upgrade your PS4™ disc version of the game to the PS5™ digital version, you need a PS5 console with disc drive.