Bringing massive visual and performance improvements, Tamriel comes to life on PlayStation 5.
The Elder Scrolls Online: Console Enhanced is a new version of ESO designed to make full use of the native power of the PlayStation 5 console. Even better, Console Enhanced is completely free for all ESO players. All you need to do to get it is simply own the game and a PlayStation 5.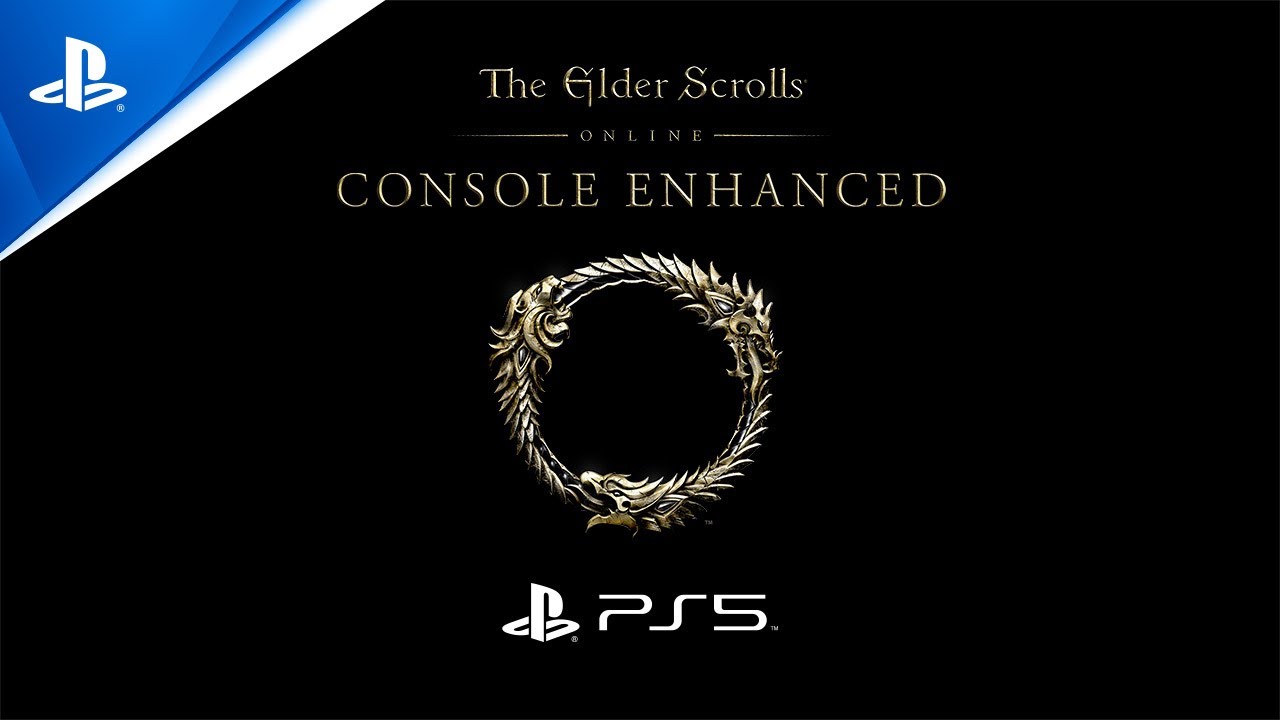 What kind of improvements can you expect to see with this new version? For starters, when running the game in Performance mode, you'll experience Tamriel at a crisp 60 frames per second—a first for ESO on consoles. In addition to this, Console Enhanced introduces a host of visual improvements for PS5 players, including increased draw distance, fully unlocked high-resolution textures, improved reflections, improved ambient occlusion, improved shadows, and greater depth of field.
Experience Solitude with improved reflections and draw distance
Phew! All of these additions and improvements will create an even more visually stunning and immersive experience for you when exploring Tamriel on the PS5, and with the option to switch between Performance mode and Fidelity mode, you can tailor how your machine prioritizes the game's performance and graphics. Did we mention this new version is completely free? You can download it on your PS5 when Update 30 and the Blackwood Chapter launches on June 8.
Explore Skyrim like you've never seen it before on PlayStation 5
Free play, sale, & Blackwood Prologue live
If you're looking for an excuse to try or jump back into The Elder Scrolls Online, now is the perfect time with our Free Play Event, sale, and introduction of the new Blackwood Prologue.
Now live, the Free Play Event allows you to download and try ESO for free, giving you access to the base game and Vvardenfell zone until April 13. Once you've begun your adventures in Tamriel, you can then pick up the ESO base game or last year's Greymoor Chapter (part of the Dark Heart of Skyrim saga) at up to 67% off with our sale also running during the Free Play Event period.
A new adventure awaits in the Blackwood Prologue
Finally, the Blackwood Prologue questline is now live and part of the ESO base game, kicking off a story that takes you to the upcoming chapter and beyond. In this free questline (available for all ESO players including free play players), you team up with Eveli Sharp-Arrow and Lyranth to investigate the emergence of a new Daedric cult. As part of the Gates of Oblivion year-long adventure, what you discover in these new quests will have dire consequences for all of Tamriel.
Big changes are coming for ESO on PlayStation, and we can't wait to share more about Console Enhanced and the massive leap forward the new generation offers. Don't forget, this new version will be available as a free download on June 8 for everybody who owns the game on the PlayStation 5. We can't wait to see how the community reacts to the future of ESO on PlayStation.