Roguelike dungeon crawler RPG available now on PS4.
My name is Clint Tasker, creative director and co-founder of Thorium, and I'm stoked to introduce Undermine to all you PlayStation fans. We heard you. We got all the "PS4 when?" tweets. And you know what? PlayStation now! That's when! (Well… if now is March 30, otherwise March 30).
Adding Undermine to the PlayStation library is a cathartic moment for me and my partner at Thorium, Derek Johnson. This game has allowed us to live our dream, and to express ourselves creatively, but it's also come at great personal cost. The road of indie development is winding and full of potholes, so buckle up, I'm about to take you for a ride.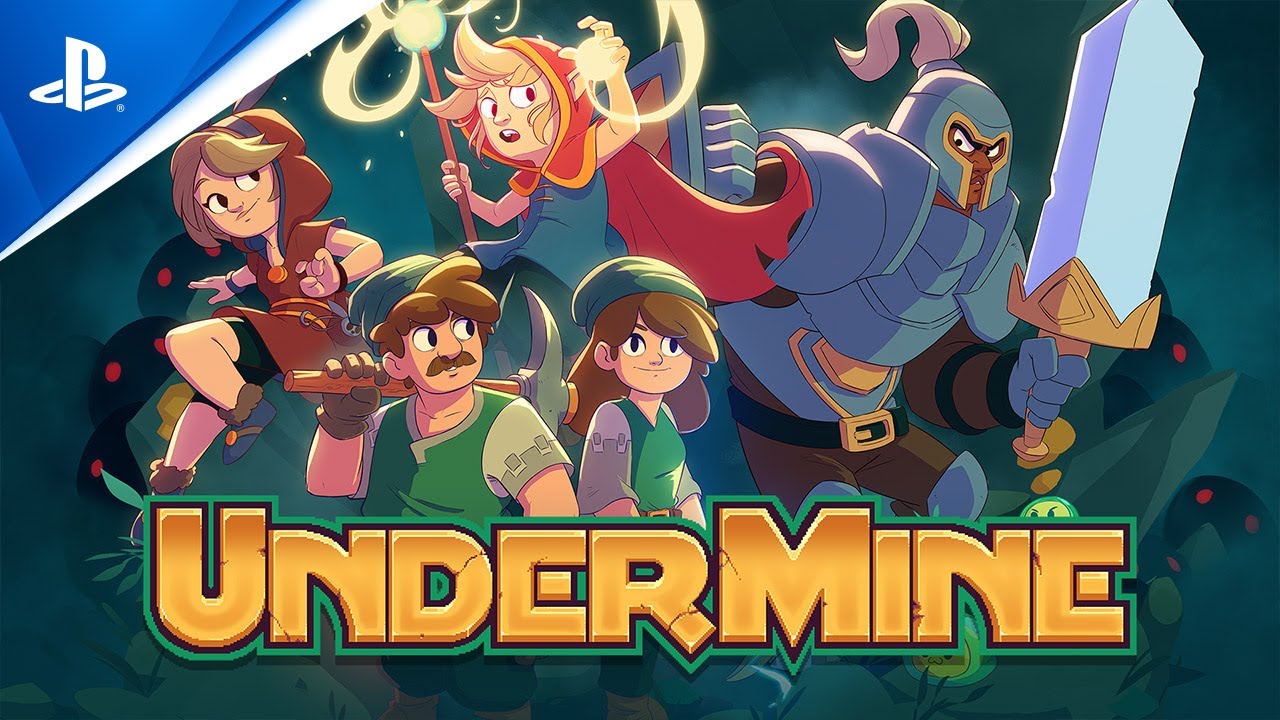 Derek started Thorium back in 2015. He didn't know he was making Undermine at the time, just that he wanted to do his own thing. Something he and I talked a lot about on our coffee breaks together at Relic Entertainment. Soon after starting Thorium, he lost his initial partner. The first of many bumps. Not long after that though he began working with an artist on a roguelike. Why a roguelike? "Because I won't have to write a save/load system," he said.
A couple years later in 2018 I was growing exceptionally frustrated with my work and growing increasingly jealous of Derek and his indie dream. Undermine was just a core nugget of an idea, but it was a great nugget. So, I asked him if he wanted a hand, which he gladly accepted. I joined Thorium as a partner, and then proceeded to add all kinds of systems and features to the game that would very much need a save/load system. Sorry buddy, but the nugget needed more.
We weren't well known developers. We never led big, AAA projects, or had our names in headlines, so we really had to start from scratch. We built our community from nothing. In late 2018 we began showing Undermine to the public. First at PAX West and then at DreamHack Atlanta. It was really encouraging and a bit relieving. The game was bare bones, but was getting a really great response. Soon after though, we were struck with another huge blow. Creative differences with our artist led to him leaving the team. We were just a few months out from early access, and really behind on content.
After some scrambling we managed to find a couple of great, new artists to work with, but we still went into early access with the absolute minimum amount of content we were comfortable with. You never want to launch in such a vulnerable position, but sometimes the variables stack up against you and there is no choice. Early access launch was a bit rocky, but fortunately for us the reception from players was fantastic. We smoothed out the technical issues and grew a sizable player base by releasing consistent and high quality updates.
Fast forward a year and half and here we are. Undermine is complete (barring some additional content updates we want to add), and we have now self-published the game on PlayStation. It was a gauntlet, no doubt, and in retrospect it all feels very dreamlike. The hardships fade into the background, and the celebratory moments become more prominent. It's easy to say now that it was all worth it, but it really was a hard road, and both Derek and I have gained a lot of experience.
It's opportunities like this where we want to thank our players, including all you new PlayStation players. It's because of your support and your enthusiasm that we get to continue on this ride. Despite the twists, turns, and bumps it is incredibly rewarding and we really are living the dream. Thank you.