Developer Archiact explains how Doom's iconic weapons and more have been maxed out for VR, out March 29.
The gateway to hell looms, friends. On March 29, Doom 3: VR Edition tears its way to PlayStation VR, and we here at Archiact can't wait for you to finally get your hands on this reborn classic.

As part of the Archiact x id Software connection that brought this mighty title to virtual reality (and major fans of Doom to boot) we're giving you an inside look at Doom 3: VR Edition's weapons, and all the juicy new features we've packed into these bad boys.
In VR, your hands are usually the stars of the experience, but when it came to Doom 3, we knew the weapons would be the heroes of every single moment. By collaborating with our kick-ass partners at id Software, we painstakingly revisited each bit of your arsenal from every possible angle. Design, art, UI, even sound effects have all been upgraded!
But first, let's talk about the Aim Controller. Supporting the Aim (including left-handed mode) was a top priority for both us and id Software: with it, you can truly hold weapons like the BFG 9000, feel their weight in your hands, and wield them with brutal efficiency. Personally, using the Aim Controller quickly became my favorite way to dive into the demon free-for-all.
Freedom of movement means you can move your weapons independently of your head, which adds fiendishly good immersion to iconic Doom 3 battles. Peek around a corner to pull a cheeky sneak-attack on an unsuspecting Z-Sec, duck your way past Wraith fireballs, and maybe, just maybe, find the perfect angle to make a Mancubus fly.
Once you have Doom 3: VR Edition's weapons in your hands, you'll spot a few other new features. We peeled the player interface off the camera view and integrated it into the weapons themselves, making your ammo count easier to check in the heat of battle. Laser sights and a flashlight allow you to cut through the darkness—and all the enemies it hides.
You can also just hang out on Mars and stare lovingly at your favourite weapon, like we do on our lunch breaks. From the Pistol's new two-handed grip, to the low-slung Chain Gun on your hip, each piece has been subtly tweaked to better fit in your virtual grip, and mimic the physical sensation of wielding powerful machinery.
And of course, since you'll be seeing these classic weapons up close and personal, we had to make sure they're looking (and sounding) fine as hell. Every weapon in the game has gotten a detailed overhaul, higher resolution textures (feast your eyes on every scratch and battle-worn notch!) and some chunky new sound effects. Every Shotgun blast, Grenade explosion, and Chainsaw rev now reverberates tangibly through the tight, underground spaces of Doom 3, placing you directly within the world and cranking immersion up to eleven.
Refreshing Doom 3 and its arsenal has been a developer's dream. To go from the early days of modding the original Doom, to adapting Doom 3 for the VR medium? You can't make this stuff up! A huge thanks to our friends at id Software for helping us to make every weapon shine, and to you for reading all about it. We hope you check out the title when it comes out in just a few days and let us know what you think!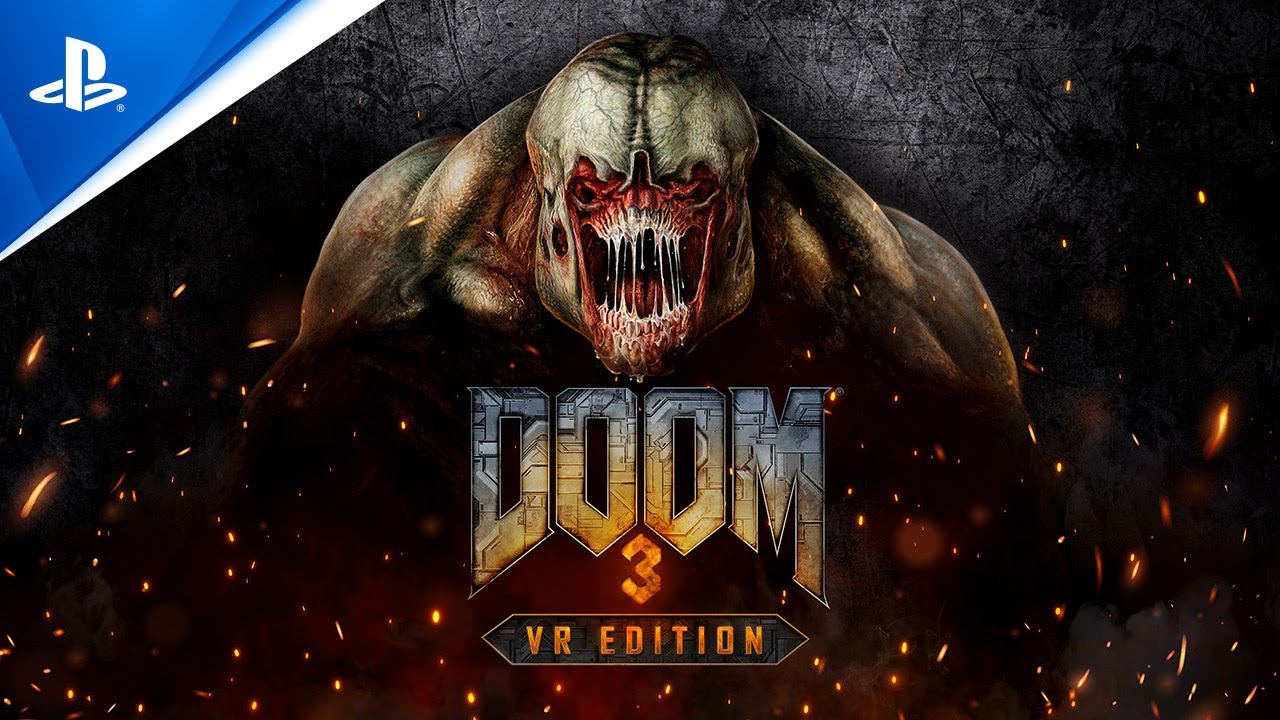 Doom 3: VR Edition will be available on PS VR on March 29, including both campaign expansions and backwards compatibility on PS5. Let us know in the comments which iconic Doom weapon you're itching to wield most. (Super Shotgun, right?)