Piece together 3D scans of beautiful places from around the world
Hey! I'm Daniel Sproll, cofounder of Realities.io where we're developing Puzzling Places, a 3D Jigsaw Puzzle game for puzzling beautiful places from around the world.
Today, we're really excited to announce that Puzzling Places is coming to PlayStation VR, set to release in the winter of 2021!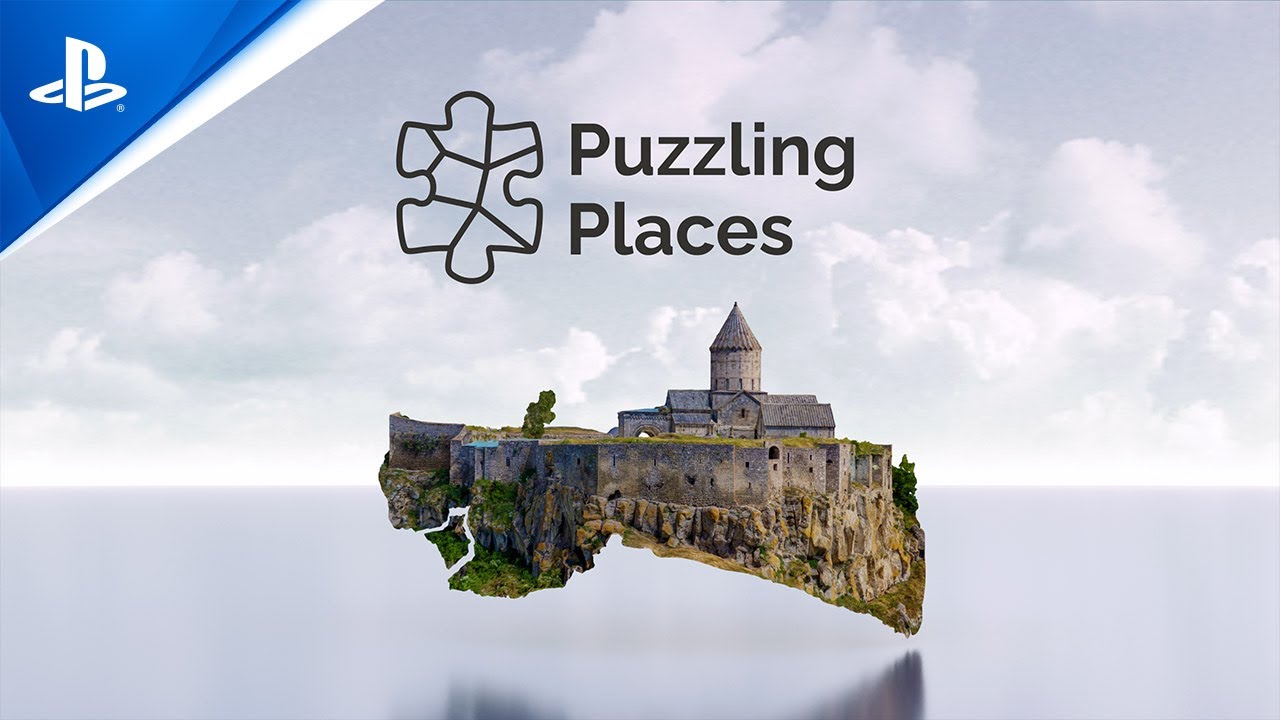 Puzzling Places is a relaxing, meditative, and flow-inducing game built on the age-old concept of jigsaw puzzles – except in VR, the puzzles are no-longer flat! These puzzles are made with super-detailed 3D scans of interesting places from around the globe.
Happy little accidents
Realities.io was founded in 2016 with the goal to make real world places explorable through VR. We specialized in 3D scanning using a method called Photogrammetry and built our own software pipeline for turning these photorealistic scans into something that can actually run in a real-time game engine.
Puzzling Places was a result of a total accident – An error in our pipeline caused the pieces of one of our Photogrammetry models to be jumbled up which sparked a brilliant idea to, you guessed it, puzzle the pieces back together!
How does Puzzling Places work?
The gameplay works exactly how you'd expect: pick up two pieces that match and put them together until they click! Then, simply continue until the entire puzzle is completed – just like a physical jigsaw puzzle but without blocking your dining room table for days!
Being a 3D puzzle in VR, the puzzle pieces are not flat. Each piece is a little chunk of the real world, so it has volume and depth with lots of little details throughout.
With every piece you connected, the puzzle also slowly comes to life with an immersive soundscape emerging from throughout the environment, smoothly guiding you all the way to the final satisfying click!
Plenty of puzzles!
Puzzling Places will have a whole bunch of puzzles to finish, with a lot more content coming after release! Each puzzle will also have multiple difficulty variants, so you have the choice if you just want to jump in for a quick 50 piece session or want to dive deep into the puzzle flow, challenging yourself with hundreds of pieces that could take a few days to finish!
Puzzling Places is truly a special project for us, combining the entire team's passions and skill sets. It's not only a super fun and relaxing experience, it has also opened up a unique new way for players to explore amazing 3D scans made by creators from around the world. And we are especially excited that it is a game that can be enjoyed by people of all ages and backgrounds, a game that can bring the magic of VR to the whole family!