An ever-changing locale with hostile foes around every corner, arriving April 30 on PS5
Hi Everyone!
We here at Housemarque are in the midst of finalizing our latest and greatest project to date, Returnal, and the time for unleashing the tentacles will soon be here!
We are so excited to have the privilege of Returnal featuring in a State of Play, getting to really dive deeper into the game, and taking in some intricate details.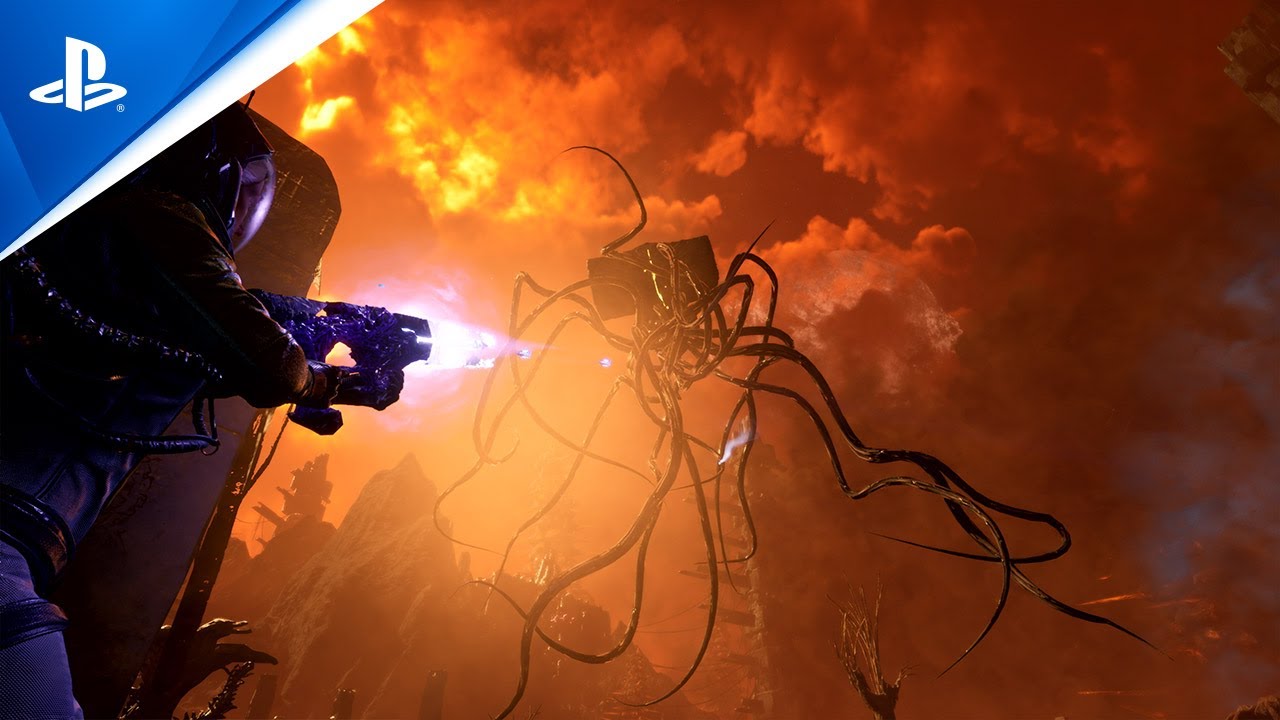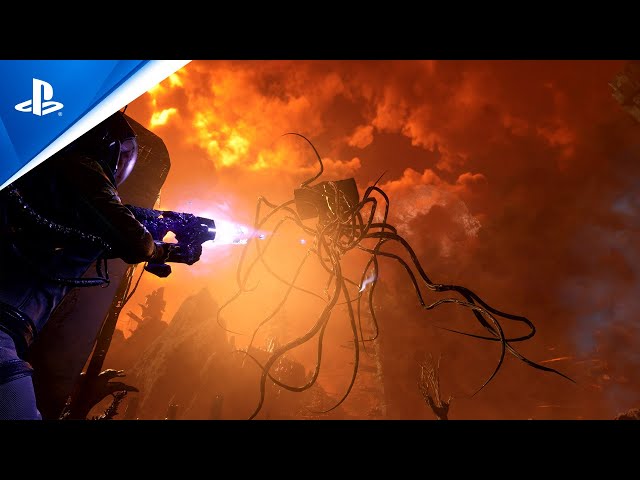 Returnal's gameplay is a relentless and fast paced shooter in the beginning. We've taken a lot of inspiration from the different genres (roguelikes and other likes) and created something really special that offers a unique challenge with a strong focus on the tight gameplay we're known for.
As a fresher component to a Housemarque game, the State of Play also touches upon the ways we create a tangible atmosphere, where you'll piece together the story's mysteries. We recently shared a bit more about the world of Returnal in our "Atropos" video (check it out here if you missed it). Narrative is a big part of the Returnal experience, though we're telling that story in some subtle ways: You'll encounter voice logs and glimpses of different realities on your journey, without distracting you from the bullet hell action of the main game. This all adds up to a layered and personal story that we can't wait to have you get stuck into – especially the playable sequences which you'll learn more about very soon…
Hope you enjoy the show and look forward to more info as we get closer to the launch!
Sincerely,
Mikael