New footage revealed in State of Play, plus Arkane shares its cinematic inspirations.
Everyone knows the feeling of déjà vu – that sensation that you've experienced something before. For Colt, this feeling is near-constant. Trapped in a time loop, Colt has been experiencing déjà vu for as long as he can remember, which actually isn't very long because he has amnesia and only really remembers his recent past. That might explain all the déjà vu, honestly. Every time the day loops it's a struggle to remember everything so he can use the knowledge he has to push himself forward and, hopefully, off the island of Blackreef. Colt sets his sights on a new target – the Visionary, "Ramblin'" Frank Spicer – in the latest Deathloop trailer.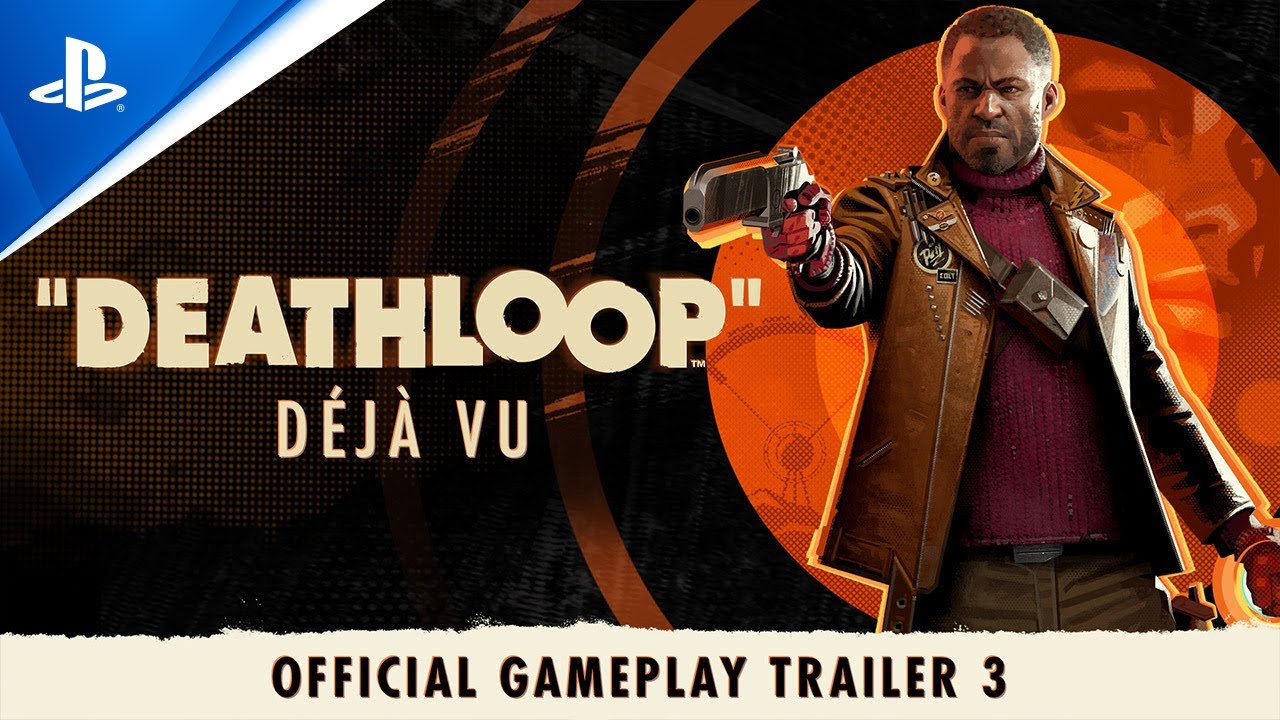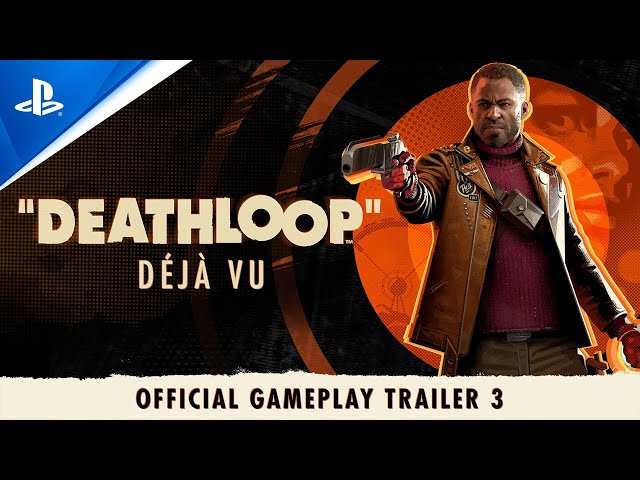 The Sounds of Blackreef
The inhabitants of Blackreef are living out an endless party. Every looping day is a celebration of chaos, grandiosity, and debauchery. This spirit has infused itself into all elements of the game – from the drunken spectacles taking place in the streets, to the brightly colored and sometimes ominous graffiti covering the island, and even to the music you'll hear in each of the four districts dividing Blackreef.
"Along with the different visual influences in each district, we wanted to ensure players would hear different things between the different regions of the island," says Audio Director Michel Tremouiller. "The scores of each district are changed by the architecture and vibe of that particular location, as well as the Visionaries that call those areas home. Where Aleksis' Updaam is all psyche-rock and vintage sci-fi tones, an area like Frank Spicer's home of Fristad Rock will be more melancholic guitars swaying to the rhythm of the waves."
With Deathloop, Audio Director Michel Tremouiller was tasked with creating a musical style as unique as Blackreef itself. But before he could even begin to define each district, he needed to determine the overarching style.
"First, we define the most important elements we want to be clear to the player and highlighted in the game," says Michel Tremouiller, Audio Director. "Usually you have to focus on a few keywords that describe the game, and that's a good starting point for our work on the audio team. With Deathloop – as with all previous Arkane productions – we have a host of interesting key words and layers that make up this universe. Deathloop has keywords like magical, military, scientific, mysterious, Northeim, carnival… the list goes on. But of course, all these concepts cannot be injected into just one style of music. We make complex and original universes, so it's impossible to copy a pre-existing music style."
"It's psyche-rock music tinged with vintage sci-fi, jazz, and various exotic and traditional sounds," Tremoiller does his best to sum up the sound of Deathloop. "It's sometimes frenetic, sometimes stretched and mysterious… just like the island of Blackreef."
Sebastien Mitton's Deathloop Watchlist
Want even more of a peek behind the scenes of Deathloop? Art Director Sebastien Mitton pulled together a list of movies and the themes that inspired much of the team's vision for the island of Blackreef. Get ready for Deathloop's launch with this watchlist.
Skyfall (2012 | dir. Sam Mendes) – Grandiose décor and the Scottish highlands
Point Blank (1967 | dir. John Boorman) – An empty and arid world theater of revenge
The Wicker Man (1973 | dir. Robin Hardy) – A murder puzzle on a Scottish island
Under the Volcano (1984 | dir. John Huston) – A tortured soul during the Day of the Dead in Mexico
Escape from New York (1981 | dir. John Carpenter) – Anti-hero fighting to escape
The Warriors (1979 | dir. Walter Hill) – Hunter and hunted
The Thing (1982 | dir. John Carpenter) – Isolation, harsh climatic conditions, survival
Pre-Order Deathloop for PlayStation 5
Deathloop is now available to pre-order on PlayStation 5. When you pre-order either the standard version of the game of the Deluxe Edition, you'll receive the following in-game bonuses:
Unique Weapon: Royal Protector Machete (PS5 Exclusive)
Character Skin: "Storm Rider" Colt
One Trinket (equippable buff)