The Lost Vikings, Rock N Roll Racing, and Blackthorne make their return in a new bundle revealed at BlizzConline.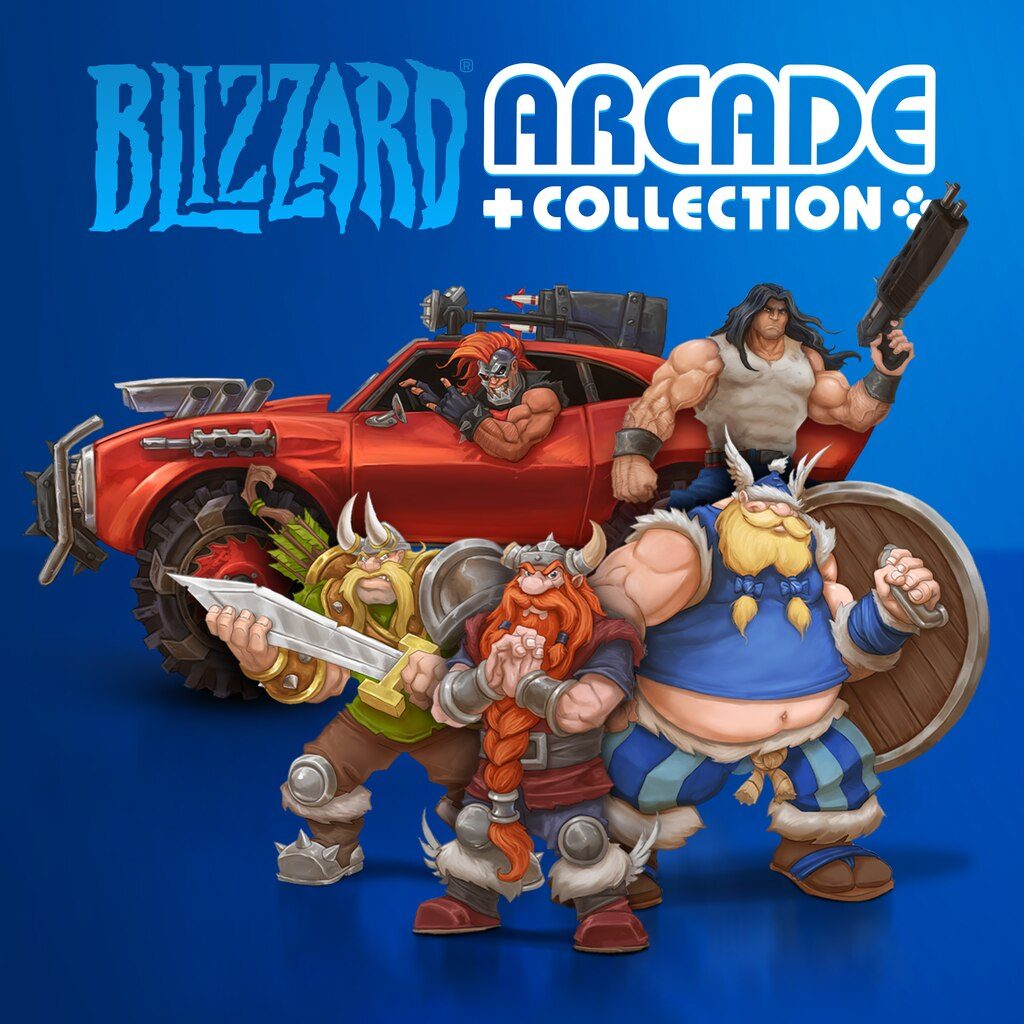 In the early 90s, times were simpler. The internet was a baby. Phones were only used for phone calls. "Cutting-edge graphics" meant "256 colors." And back then, a little company that called itself Silicon & Synapse came together around the simple idea of making the types of games that the people at the company liked to play.
With that as a mantra, that small group of developers, over the span of just a few years, went about creating a string of games that ended up being pretty popular with players and critics alike. Those games were The Lost Vikings, Rock N Roll Racing, and Blackthorne.
Today, we call ourselves Blizzard Entertainment and, in celebration of our 30th anniversary, we're re-releasing those three original games for PlayStation 4, and PlayStation 5 through backwards compatibility—updated with the sort of modern conveniences, like rewinding and saving, that weren't available back in the days of yore.
We're calling this epic little bundle the Blizzard Arcade Collection, and if you pick it up on the PlayStation Store as a standalone pack or as part of The Blizzard 30-Year Celebration Collection (which offers a sweet set of in-game goodies for Overwatch and Diablo III), you'll be treated to an early and highly entertaining look at the colorful design, satisfying gameplay, and tongue-in-cheek humor that would soon evolve into our signature style of development and come to life in the games of the Warcraft, Diablo, and StarCraft universes and more!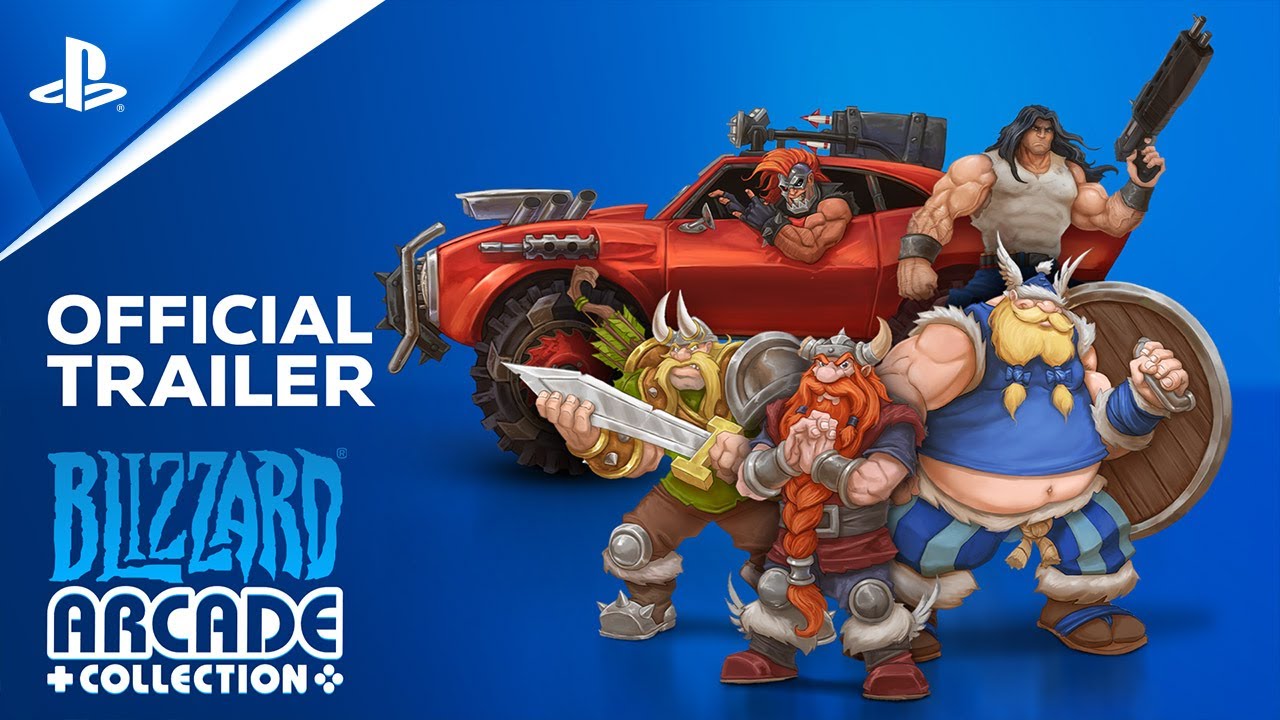 What are these classic games of which you speak?
In The Lost Vikings, you (and a friend or two, if you like) assume the roles of Erik the Swift, Olaf the Stout, and Baelog the Fierce, three intrepid Vikings who must use their different abilities cooperatively (ring a bell, Overwatch players?) to solve hundreds of puzzles, evade their captor—the vile Tomator, defeat their enemies, and navigate a treacherous voyage back home.
Originally released in 1993, The Lost Vikings highlights the creative ability-based teamwork that would resonate not just in Overwatch but in Blizzard's overall approach to co-op multiplayer game design—seen today in everything from Heroes of the Storm (of course, considering it features the Lost Vikings as a playable Hero), to World of Warcraft, to Diablo III and more.
Also originally released in 1993, Rock N Roll Racing puts you (and a friend or two or three, if you like) behind the wheel in an over-the-top demolition-racing experience. Each player chooses from a selection of drivers with different talents and takes their pick from a set of customizable cars—each equipped with an upgradeable arsenal designed to help them outmaneuver, and literally destroy, the competition as they navigate around a series of booby-trapped racetracks while rocking out to an epic rock-and-metal soundtrack.
With its boisterous announcer (the one-of-a-kind Larry "Supermouth" Huffman, who supplied additional voiceovers for this release) and gladiatorial-style racing action, Rock N Roll Racing is an unabashed throwback to an earlier era in gaming that feels as relevant and compelling today as it did nearly 30 years ago—if for no other reason than that it's Blizzard's very first game to feature an orc, which would go on to become one of the central races in the Warcraft universe (+5 trivia points!).
Blackthorne centers on the story of Kyle "Blackthorne" Vlaros, a lethal commando equipped with brute strength, animal cunning, a glorious mane, a mysterious past—and an increasingly powerful shotgun. As the eponymous lead character, you must fight to claim your destiny, dodging and blasting your way through a futuristic 2D alien world overrun by mutant monsters and goblin hordes, in a fierce effort to liberate its people.
When it was first released in September 1994, Blackthorne won praise for its dark tone, detailed graphics, smooth action, and sophisticated gameplay, including the hero's ability to "no-look" fire at enemies behind him. Blackthorne would be ported to PC a few months later, technically making it the first PC-game release developed by Blizzard (Blizzard separately established itself as a formal publishing label with Warcraft: Orcs & Humans® in November of 1994).
Original Editions AND Definitive Editions? Go on . . .
All three games in the Blizzard Arcade Collection come in their Original Editions and also upgraded Definitive Editions. Custom button mapping and the ability to rewind play up to 10 seconds is available across both the Original and Definitive Editions of each game. Each version of the games, with the exception of the Definitive Edition of Rock N Roll Racing, also includes the ability to save progress anywhere.
One standout feature unique to the Original Editions of The Lost Vikings and Blackthorne is "watch mode," which lets you watch a playthrough of the game and jump in to take control at any point.
Beyond that, the Definitive Editions of each game take the experience even further. The Definitive Edition of The Lost Vikings brings together the best aspects of the different original console versions of the game, combining the superior audio and visual experience of the first release with the extra stages and cutscenes, and support for up to three players in local co-op, that were added in a subsequent version.
The Definitive Edition of Rock N Roll Racing adds environmental effects, such as snow and rain, and lets up to four players, compared to two in the Original Edition, compete in local multiplayer. It also ups the racetrack count to 384 variations, supports 16:9 resolution, and adds actual recordings of songs from the game's classic soundtrack—as well as new songs and new "Loudmouth Larry" voiceover clips for players to tear up the tracks to.
Taking a cue from Blizzard's real-time strategy games, the Definitive Edition of Blackthorne includes a "fog of war" map that uncovers as players explore each level, adding an even greater sense of suspense and achievement to Blackthorne's adventure.
Rounding things out, the Blizzard Arcade Collection contains a packed digital Museum with a bunch of great bonus materials, including game art, development assets, unused content, lore, developer interviews, and more.
Nostalgia, refined
Whether you're a Blizzard-gaming veteran or just looking for a quick and compelling blast of fun, the Blizzard Arcade Collection provides three distinct and flavorful 90s console classics that have been long overdue for another look.
Pick it up today at PlayStation Store—or if you're an Overwatch or Diablo III player on PlayStation, The Blizzard 30-Year Celebration Collection might just be the best way to go, as it'll net you the Blizzard Arcade Collection along with a bounty of in-game bonuses for both games, including a pet, transmog set, and wings for Diablo III as well as a legendary Reinhardt skin, a commemorative spray and icon, and Classic and Golden Loot Boxes for Overwatch.
Whichever path to the past you choose, we think you'll love what you find when you get there!