Details on the new seasonal hub that will give players quick access to seasonal content and more.
Hello PlayStation Guardians! Ever since the release of Beyond Light in November, everyone here at Bungie has been working hard on Destiny 2. It's been awesome to watch players unlock the awesome elemental power Stasis, explore the secrets of our newest destination on Europa, and to uncover incredible new gear all while working to take down the Fallen Kell of Darkness, Eramis.
If it's been a while since you've played Destiny, right now is a fantastic time to jump back into the action. In addition to all the awesome content introduced in Beyond Light, we've been working on a brand new Season, one that continues our always-evolving storyline and also introduces some great new loot to earn!
Season of the Chosen kicks off today, so let's take a closer look at what you can expect.
Season of the Chosen
In Season of the Chosen, Guardians will answer the call to battle. This new Season brings with it a host of thrilling new activities and features to enjoy, including a brand new matchmade activity, three additional strikes (including one brand new strike), the return of Umbral Engrams, a new Seasonal hub that will offer players a streamlined seasonal gameplay experience, and more.
There's a lot to experience and it starts with the introduction of a new character to the Destiny universe.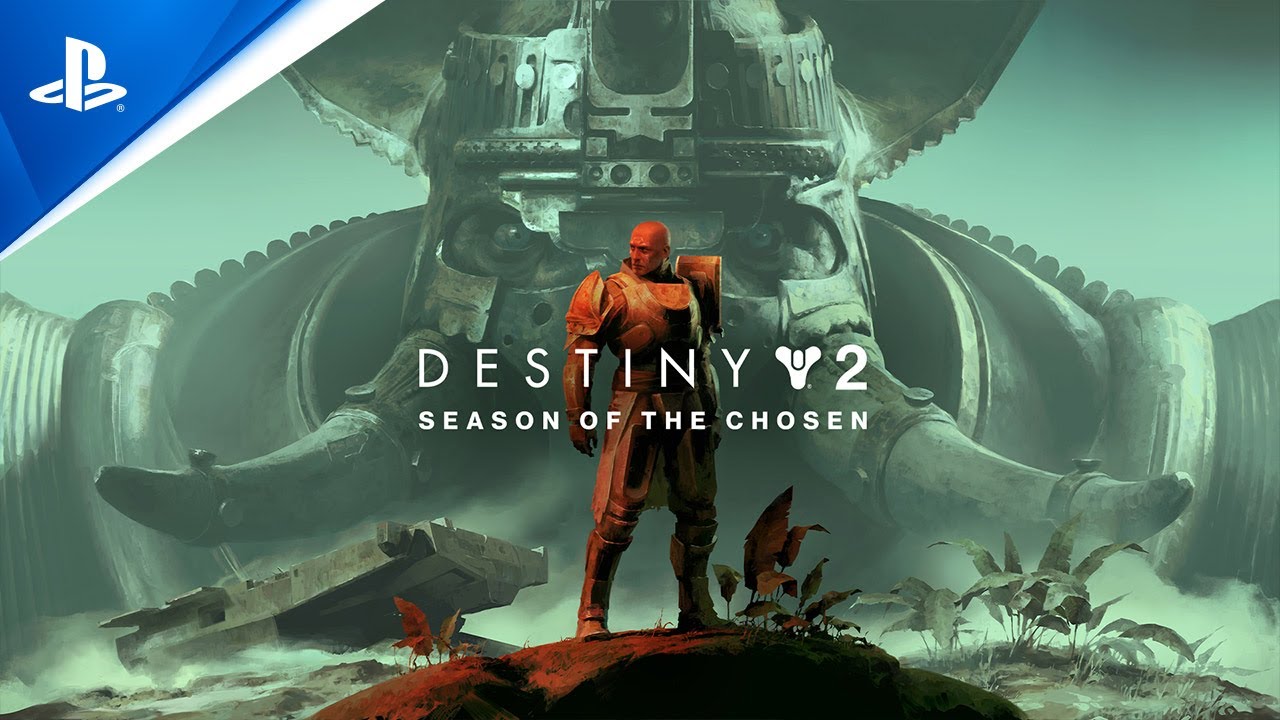 Prove your Honor
The Cabal Empress Caiatl has arrived and seeks an arrangement with the Vanguard in her bid to defeat the Hive and rebuild her empire. After talks break down, Guardians are thrown into the conflict, serving as champions of the Last City in Battlegrounds – a new matchmade activity for up to three players where players will face down Caiatl's fiercest lieutenants.
Season of the Chosen will also welcome three additional strikes to the game – two legacy strikes available right away and a new strike called Proving Grounds, which will debut later in the Season.
Focus your Gear
Season of the Chosen has lots of options for gear collectors to dig into, including new Exotic and Legendary weapons. In addition, Umbral Engrams are returning to the game. These special engram drops give players the ability to better select the kinds of rewards they wish to receive.
After collecting Umbral Engrams, you'll take them to the Prismatic Recaster and Decoder to focus the engrams on the rewards you're chasing. This time around, you'll be able to focus engrams across three different Tiers of rewards, including focusing on different gameplay archetypes (such as close- or long-range weapons), specific armor slots (like chest or gauntlets), and on armor that focuses on specific stat bonuses.
To focus the Umbral Engrams, you'll be collecting Prismatic Lenses. These items allow you to focus an Umbral Engram on the bonus you want and can be earned by completing certain objectives in the game, such as getting a certain number of kills with a weapon type.
For instance, if you really want the close-range weapon engram, you could get the requisite number of kills to earn the Prismatic Lens that will unlock the ability for you to focus on that archetype. These objectives will be visible to players at the Prismatic Recaster itself, so you'll be able to keep tabs on your progress.
We're excited to bring back Umbral Engrams to the game and give players the opportunity to tailor their gear towards their playstyle more than ever before. Now let's talk about where players will be doing all of this recasting and decoding. Let's take a tour of the H.E.L.M.
A seat at the War Table
Season of the Chosen will introduce a new Seasonal hub, one that will live throughout Year 4 of Destiny 2. Known as the H.E.L.M. (Hub for Emergency and Logistical Maneuvers), this new private space will be a Guardian's go-to launching spot for playing Seasonal content. In this new space, you'll be surrounded by the familiar faces of the Vanguard and be privy to their conversations as the narrative events of Season of the Chosen (and later Seasons) continue to unfold. In addition to offering quick access to Seasonal vendors, players will be able to access the Vault, Postmaster, as well as the Prismatic Recaster and Decoder for those Umbral Engrams. As new Seasons are introduced to the game in Year 4, new areas of the H.E.L.M. command center will become available.
For Season of the Chosen, the central feature of the H.E.L.M. is the War Table, where you'll launch new quests, monitor the ongoing conflict with the Cabal, and interact with Vanguard characters. The War Table will also introduce a new pursuit item – the Hammer of Proving. Guardians will wield this mighty hammer to smash the chests that await them at the end of Battleground events, full of great rewards to enjoy. By completing events like strikes, Crucible, and Gambit, players will earn Cabal gold which they can use to forge a variety of medallions to slot into the Hammer, which can be used to customize the chest rewards they receive.
Season of the Chosen is turning out to be one of the most jam-packed Seasons in Destiny to date, and we can't wait for players to discover all the great adventures and features that await. If you're ready to jump into the adventure, Destiny 2: Beyond Light is currently available at a 33% discount as part of the Critic's Choice Sale (through February 17).