Explore a new region of Tamriel and unravel the schemes of a Daedric Prince in The Elder Scrolls Online: Blackwood,out June 8
Join almost 18 million fellow adventurers in discovering a new zone and story in The Elder Scrolls Online: Blackwood, arriving on PlayStation 4 June 8 and now available for pre-order. A diverse region that is home to both ambitious Imperials and the stalwart Argonians, in Blackwood, you will investigate a dark conspiracy that threatens this unique land and uncover the Daedric forces influencing events from Oblivion itself.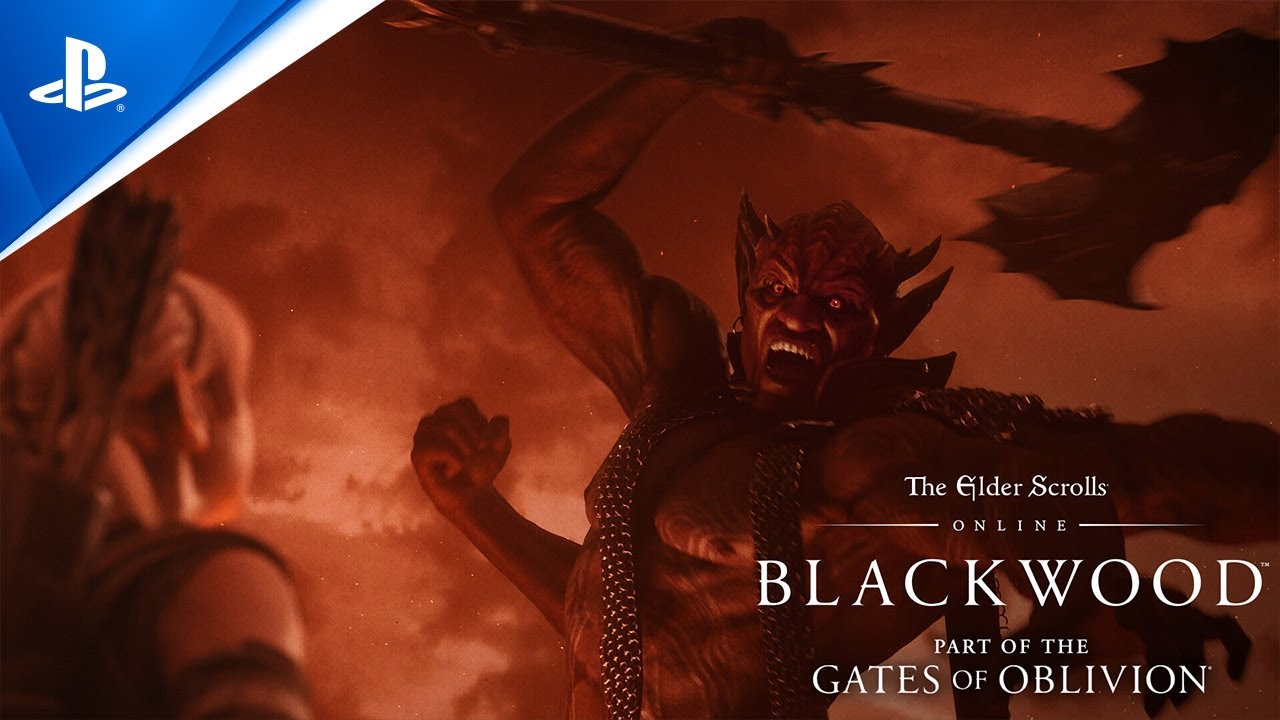 "Blackwood is a melting pot of cultures," explains Rich Lambert, ESO's creative director. "It stretches from the southern tip of Cyrodiil, with its highlands and moors and extends east to the swampy borders of Shadowfen. Imperials and Argonians have clashed in this region for centuries, and we will be exploring the history of that in this Chapter."
Part of the Gates of Oblivion year-long adventure, the Blackwood Chapter is an important part of this year-long saga that continues throughout all of 2021. Of course, you don't need to have completed any of the previous content to enjoy the standalone tale found within Blackwood as you contend with would-be tyrants and unravel Daedric manipulations.
"This year, the story we are telling is essentially about a deal with the devil. Long ago, the Longhouse Emperors made a pact with Mehrunes Dagon, and it's up to the players to figure out what is going on and how to stop their schemes from reaching completion."
While set 800 years before the events of The Elder Scrolls IV: Oblivion, if you've played the classic Elder Scrolls game, there's some parts of Blackwood that you might find familiar, and some parts brand new.
"Like Greymoor last year, there are both familiar and unfamiliar locations between ESO and previous Elder Scrolls games, as things are obviously a bit different in our timeline. Dagon hasn't quite figured out the 'science' for how to create the Oblivion Crisis, but you can tell he's been busy trying!"
"Blackwood features the city of Leyawiin as its central hub, and its rough layout is the same as it is in TES IV. Also, as you progress east through the zone, you will discover Gideon–a city that hasn't been seen in an Elder Scrolls game since The Elder Scrolls: Arena back in 1994."
In addition to this new zone and storyline, Blackwood also introduces the new Companions System, allowing you to team up with a unique NPC, equip them, learn their stories, and fight together. You'll never have to fight alone again.
Pre-purchase The Elder Scrolls Online Collection: Blackwood now and you'll also get immediate access to the Base Game and all previous Chapters. That's every major release up until now and hundreds of hours of story content — perfect for new players who want to jump in right away! Or, if you're a veteran or returning ESO player, grab The Elder Scrolls Online: Blackwood Upgrade to make sure you're ready to jump into the new zone and adventure as soon as it's live.
Pre-purchase any version of The Elder Scrolls Online: Blackwood now and you'll receive immediate in-game access to the Nagahide Welwa Ravager mount and Nightmare Bear Cub pet*. In addition to the above, all Blackwood pre-purchases will also receive more bonus in-game items at launch, including the Dremora Kynreeve Outfit, Deadlands Wamasu pet, and more.
Mehunes Dagon has plans for the people of Tamriel, and you will have a chance to unravel the Prince of Destruction's schemes with the upcoming Blackwood Chapter and Gates of Oblivion year-long adventure, starting with the Flames of Ambition DLC in March. Keep an eye on elderscrollsonline.com for more information on ESO's upcoming releases, and we'll see you in Tamriel!
The Elder Scrolls Online: Blackwood arrives on PS4 June 8 and is now available for pre-order at PlayStation Store.
*Nightmare Bear Cub Pet only available as a pre-purchase reward from now until March 17.