Ahoy! Wield a legendary harpoon in a swashbuckling action-fantasy game.
Arise, corsairs and sailors! Olija, our swashbuckling action-fantasy game, will set sail for adventure on PS4 January 28, 2021.

Your PS4, a powerful gate to other worlds, will take you to Terraphage, a wild land filled with new challenges and ancient tales. I'm Thomas Olsson from Kyoto-based Skeleton Crew Studio, a small game studio with big dreams.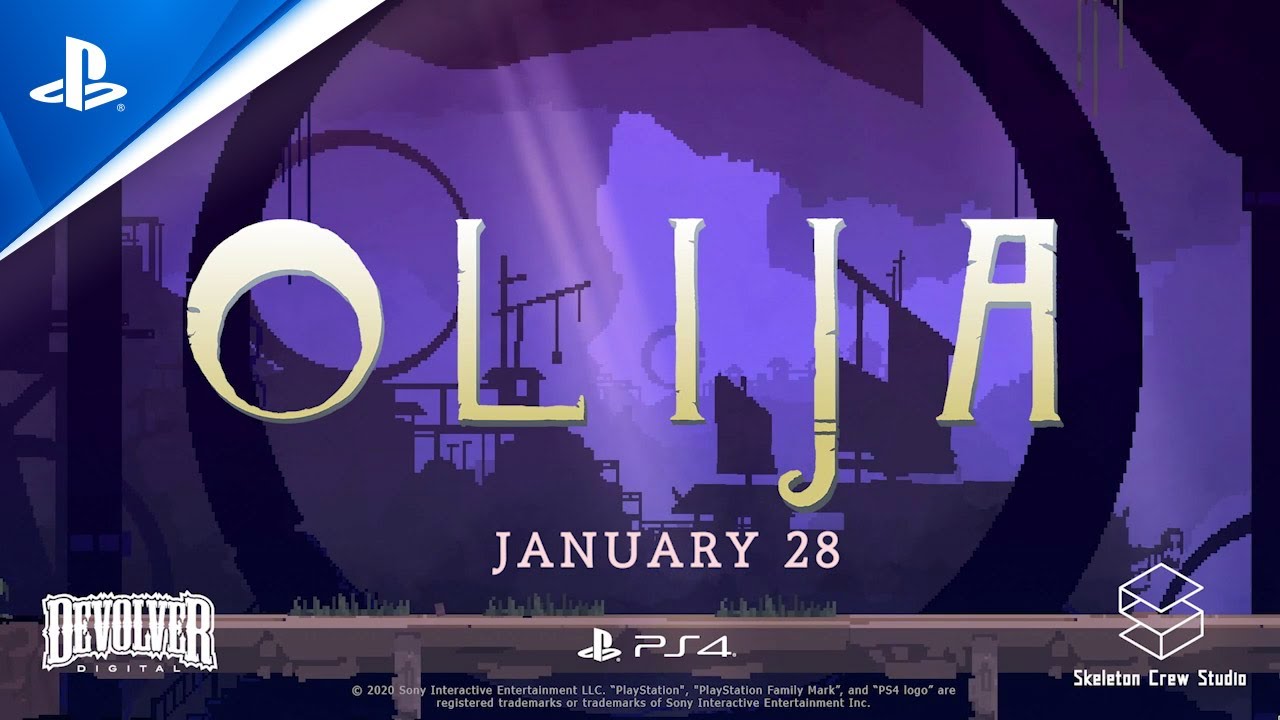 Olija charts the adventures of Faraday, a man shipwrecked then trapped in the mysterious country of Terraphage. Armed with a legendary harpoon, he and other castaways try to leave this hostile country to return to their homelands.
"I saw it all, smelled it, even drank deep your sorrow.
Ship hulls tasting of salt and blood…
…bitter tears soaking tattered sails.
Rise, captain without a ship.
Aren't you the captain of all of our fates?"
– Ishtar Four Claws
When Faraday awakes on the strange, cold shore of Terraphage, everything is unfamiliar, treacherous and deadly. His crew is lost and scattered. Home is far away.
But there is more than death and shadows lurking in wait…
There is wisdom and kindness in the words of an old boatman.
Freedom in the bold flights of an exotic raven.
Power in the cold iron of an ancient, mystical harpoon.
And above all, goodness and hope, found within the calm and resolute eyes of a queen.
Will you answer the call of adventure and lead the castaways home?
"After a great storm, the tide carried fallen oak trees here…
…allowing the castaways to build these docks.
The storm gives just as it takes away."
– A Castaway
Olija's story and atmosphere were partly inspired by various trips around Asia and dreams of adventure. Its brutal and fast-paced combat was built instinctively around the Harpoon of Legend, a relic that allows Faraday to instantly teleport to targets the Harpoon pierces. It is a personal game that became a reality thanks to the combined efforts of awesome individuals.
We all sincerely hope that you will enjoy it.