Enter a spellbinding world born of the doubts, past experiences and hopes of a little girl in search of freedom.
When our team began working on Shady Part of Me, we wanted to bring to life a world that oscillates between dream and reality, a spellbinding world born of the doubts, past experiences and hopes of a little girl in search of freedom. We are proud of the result, and today I'm thrilled to unveil more details about the dreamlike world we created!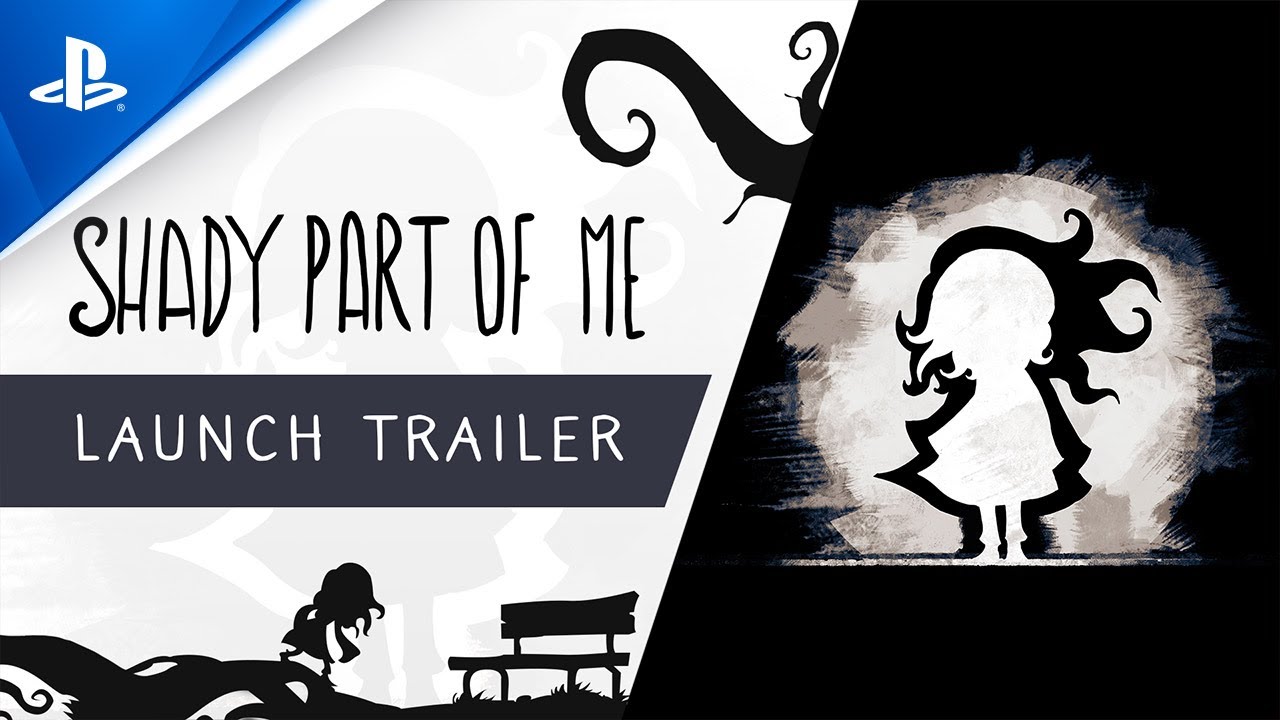 A dream come true
The visual aspect has always been at the heart of our thinking, from the beginning of the game's design. This artistic render is closely linked to the backgrounds of our seven members, of which most of us come from the world of animation. Accustomed to working from preparatory drawings or sketches sometimes simply scribbled in the corner of a notebook, we wanted to keep this hand-made feeling in-game.
To do so, we developed our own graphics engine with the objective of getting as close as possible to a drawing that's come to life. Each environment is like a living sketch waiting to be explored.
The universe of Shady Part of Me is not directly perceived through the eyes of the little girl you embody, it is a surreal and distorted projection of her mind. Her personality has split into two distinct parts, each evolving in a different perspective through this dreamlike universe. It is by cooperating with these two facets of her own personality that she can finally find freedom.
Each environment is composed of two levels of perception. The first is the 3D foreground, made up of intertwined memory fragments, while the second lies in its projection on the wall in the background, through the casting of light and shadows at the heart of the puzzles.
Like a painting to explore
We wanted the artistic style to reflect and carry the story, while giving the adventure a unique and eye-catching look. We painted a picture of this strange universe, inspired in parts by Alice in Wonderland. The game unfolds in a succession of curious and twisted environments, with each environment reflecting the little girl's interpretation of the world around her, swaying between order and chaos.
We value a freedom of exploration, as much aesthetic as narrative. The game makes extensive use of environmental storytelling, with shards of memories inscribed on the walls, graphic onomatopoeia and many small details that bring this world to life.
By playing the game, you will grow to understand the relationship between the two parts of the little girl: their fears, strengths and bonds. Between cooperation and complementary abilities, they cannot move forward without each other in a universe where everything has been carefully created to offer you the greatest immersion.
We hope you enjoy discovering our work on Shady Part of Me which is now available on PlayStation 4!