Each weapon in Agent 47's arsenal will have a unique feel thanks to haptics and adaptive triggers.
Hitman 3 is now less than 47 days away and I'm excited to share some of the work going on at IO Interactive right now to bring an awesome game to PS4 and PS5 owners on 20 January next year!
First, our brand new Introducing Hitman 3 trailer invites you to enjoy new gameplay captured directly from our Glacier engine and witness the living, breathing world of assassination in full flow.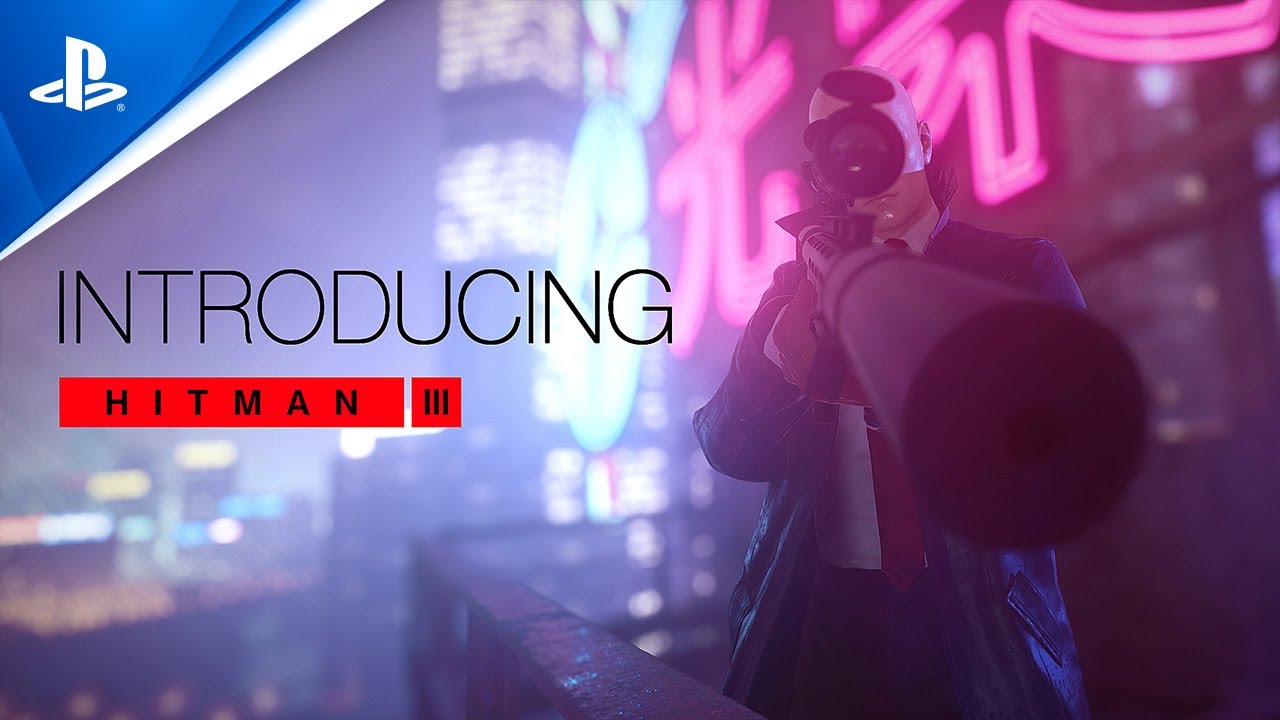 A World of Assassination
Hitman 3 puts you in full control of Agent 47's deadly abilities, his razor-sharp instincts and a whole arsenal of weapons and tools that you'll be able to use to master the art of assassination. As you embark on an action-packed adventure across the world, you'll have new tools, weapons and items to help you plan your approach to each mission. Will you play cautiously, creatively, or chaotically?
No matter your choice, you'll be awarded a Playstyle based on how you performed. If you're not a coveted Silent Assassin, maybe you'll be a Hired Gun or even a Mixologist. There's no wrong way to play Hitman 3, only your way.
DualSense Controller Support
On the PlayStation 5, Hitman 3 will support 4K visuals, 60 fps, HDR support, and faster load times. Plus, our free next-gen upgrade program allows PS4 owners (disc or digital) to upgrade to the PS5 version of the game at no additional charge. Of course, if you choose to buy the PS4 version on disc, you need to make sure to have a PS5 with a disc drive to take advantage of the offer.
Let's talk more about how Hitman 3 supports the DualSense wireless controller.
All of the guns in the game will support adaptive triggers and you'll feel an authentic sensation with each shot you fire. Automatic weapons also simulate recoil with every bullet and we're implementing unique haptic feedback for each weapon that is tied to the distinct sound profile of each weapon. Essentially, we're emulating what it feels like to fire a specific weapon in the same way that we're replicating how each weapon sounds.
One specific (and really cool!) example of our adaptive trigger support is how you activate the Focus effect that slows down the world around you with a sniper rifle. When you gently squeeze the R2 button, your finger will reach a tension point that will resist your pressure, and you'll need to hold your finger against that tension point to activate the focus. When you're ready to fire, push past that tension point and you'll feel the "click" of the trigger as you fire the weapon. Boom. Headshot.
PlayStation VR Support
That's not all! Hitman 3 will have full PS VR support. Yes, that means you can traverse the outside of the tallest building in the (Hitman) world in PS VR! If you own the previous games from the trilogy on PS4, you can also access locations from them within Hitman 3. That's more than 20 Hitman locations from the World of Assassination trilogy to enjoy in PS VR.
You can either play Hitman 3 in PS VR natively on your PS4 or via backward compatibility on PS5. To make sure all PS VR owners can experience the game in VR, we're including a free digital copy of the PS4 version of Hitman 3 with all PS5 copies, whether you choose to buy it via disc or digital.
It's always exciting for us to reveal new information and show off more of a game that we're extremely proud of. We can't wait to see the game in your hands next year on January 20.

See you in 2021!