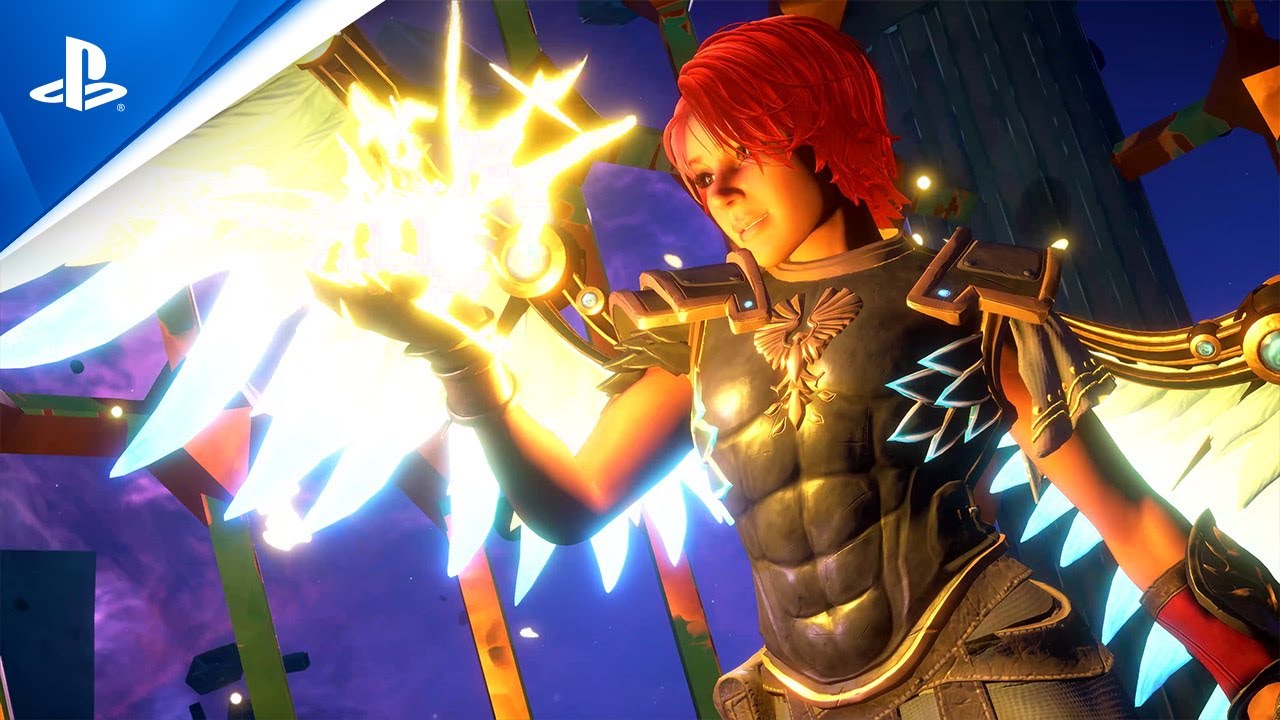 Experience Fenyx's mythological adventure with lightning-fast loads and DualSense feedback.
Immortals Fenyx Rising's wild romp through Greek mythology is almost here. When the game launches on December 3 on PS4 and PS5, you'll be able to freely explore the Golden Isle as Fenyx, a demigod destined to battle mythological monsters and solve massive environmental puzzles on a quest to save the Greek gods from the clutches of the monstrous Typhon. A lighthearted adventure that unfolds as a story told by Prometheus to Zeus – both of whom act as the game's narrators – Immortals Fenyx Rising offers up a vast open world filled with secrets and dangers, including towering enemies, otherworldly vaults, and ample opportunities to smack monsters around with fast aerial combat.
Players who begin Immortals Fenyx Rising on PS4 will be able to upgrade to the PS5 version later at no extra cost, and take advantage of new features made possible by the new hardware, including:
Next-Gen Immersion
Playable at resolutions up to 4K, Immortals Fenyx Rising includes options to let players prioritize performance – ensuring smooth action at up to 60 frames per second – or quality, displaying the Golden Isle and its towering inhabitants in maximum detail. For maximum immersion, Immortals Fenyx Rising also supports Tempest 3D Audiotech, offering 3D sound through compatible headsets.
Ultra-Fast SSD Loading
Immortals Fenyx Rising takes full advantage of the PS5's built-in SSD, removing bottlenecks to enable blazing-fast load times and get players into the action as quickly as possible.
Get a Feel for the Golden Isle
Fenyx's adventure takes advantage of the DualSense controller's haptic capabilities, letting players feel the resistance of a taut bowstring, the impact of a charging minotaur, and the weight of lifted items. You'll even be able to feel each grab as you climb a wall, with increasing feedback as your stamina slowly drains.
You'll be able to experience it all for yourself when Immortals Fenyx Rising launches on December 3. And Fenyx's quest through the Golden Isle is only the beginning of what's in store, so stay tuned for more updates on Immortals Fenyx Rising and its DLC in the coming months.