New features include ability to place lights, change suits, and more.
Hey everyone,
I'll never forget the day we released the first Marvel's Spider-Man Photo Mode screenshot. It was a simple selfie of Spider-Man, perched high above Marvel's New York while flashing a peace sign to his smartphone's camera. The reaction from the community was instant and enormous.
Since then, you've taken so many photos and shared them with us. We have been constantly blown away by the creations of the community. From Marvel fans to avid digital photographers, seeing how you have used the game to create amazing screenshots was inspiring to us.
We knew from the beginning of working on Marvel's Spider-Man: Miles Morales that we would have to make Photo Mode even better. To show you our efforts, here's a video showing off some of the new features in the new and improved mode.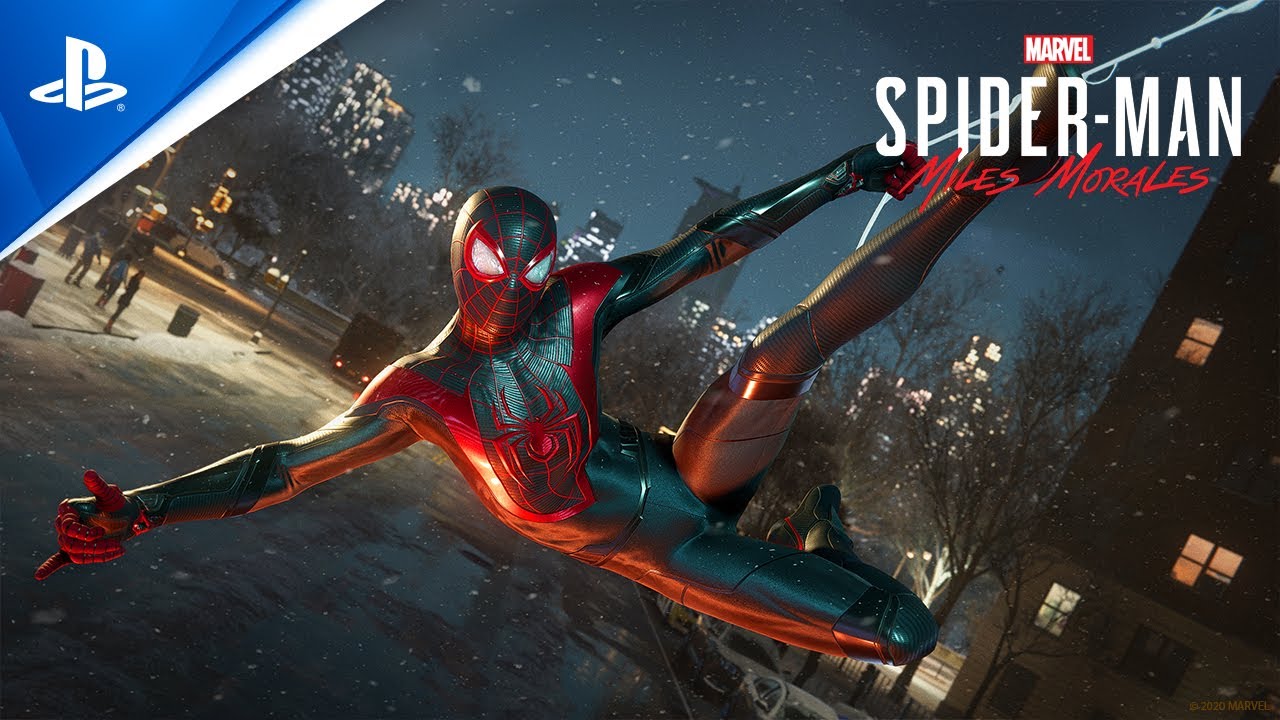 One thing we saw constantly was the way the community used various spots in the city to add lighting enhancements in their shots. When Gil Doron, our UI/UX Lead and Photo Mode Guru, saw these photos, he wanted to make it easier for players to use lighting anywhere, anytime. This led to creation of Light Mode.
You'll be able to place and control up to three lights and adjust height, distance, color, light intensity, color intensity, spread and softness.
We're also giving players the power to control the natural light – you can adjust the lighting in the environment, including the sun's intensity, elevation and rotation. And you can adjust the ambient light as well. One of our favorite tips is to set the ambient light very low and then use the light rigs for amazing contrast.
Beyond all of the amazing tools from the original game, we also have added the exciting ability to change suits directly from the Photo Mode menu, turn hero and enemy visibility on/off, turn the weather on/off, and we have made separate options for near and far depth of field. You'll also find all new stickers and Photo Mode frames celebrating Miles Morales!
And for Marvel's Spider-Man Remastered, we've added many of these new Photo Mode features as well, and we can't wait to see how these new tools allow digital photographers to take amazing new shots with Peter.
Even at Insomniac, our team is obsessed with Photo Mode and making new captures. You're seeing a bunch of their efforts in this blog, but we also wanted to bring you their tips and tricks for taking amazing shots!
"Don't be afraid of the filters overpowering your shots. Even having them on at 25% or below can add a nice subtle change to the image that you can't get with just lighting."

Brian Tepezano, Dev Support
"My flow is getting the composition. Move the sun/moon if you're outside! Place lights to your liking, then mess with focus distance/aperture."

James Ham, Senior Animator
---
"I've used spotlights just aimed in the air to emphasize weather effects like fog or snow (or give them dramatic coloring)."

Paul Hiley, Senior Gameplay Programmer
"One of the first things I mess with when using Photo Mode is the tilt setting. Tilting the camera can really help capture the movement of a swinging or combat shot. Also using colored lights works best when you try to match them with the color of the subject you're capturing. For example, purple lights look really good when you have an Underground enemy in the shot."

Charlie Carucci, Designer
---
"Even if you play in Performance Mode, we flip to Fidelity mode on PS5 when you enter Photo Mode so every shot will be 4K* and include ray-tracing."

Mike Fitzgerald, Core Director
"You can use lights to emphasize FX. Put orange or yellow lights on Miles when doing a Venom Power shot to really sell the brightness of the effects."

Gil Doron, UI/UX Lead
That's all for now, please be sure to tag us on Instagram and Twitter when you share your Photo Mode shots, and use the #MilesMoralesPS5, #MilesMoralesPS4 and #SpiderManPS5 hashtags!
*Requires a compatible 4K compatible TV or display to view images in 4K.