The evolution of Warframe continues with an ambitious new content plan.
It's been incredibly exciting for us these past few months to discuss plans for the next generation of Warframe. As we continue to grow, we want to highlight more about what the future holds regardless of if you play on PS4 or PS5. This is a monumental moment for us at Digital Extremes and for you, as we once again begin a new chapter, on a new Sony console, with new potential, together. As we reflect on the PS4 release of Warframe in 2013, it gives us so much optimism imagining what we can do together with Warframe on PS5.
For those of you who haven't been with us since our humble beginning at the launch of PS4, you'll be able to enjoy seven years' worth of player-driven development including new Warframes, Cinematic Quests and Open Worlds. Maybe you haven't played Warframe in a while. In that case we've added more, improved more and we've even remastered some fan favorites as well as developing and releasing fan-made content in-game. Regardless of when you last played, now is the best time to return. We are locked, loaded and ready to roll with Deimos: Arcana, the extension of the most recent update, Heart of Deimos.
Stomp and Destroy in Deimos: Arcana
When we released the Heart of Deimos expansion earlier this year, we introduced our third fully realized Open World. Heart of Deimos gave our mid- to end-level players an incredibly deep customizable Helminth System to add different Warframe Abilities. And it features a beautifully designed, densely packed, alien-infested moon for you to explore.
Our second Necramech, coming with Deimos: Arcana on all platforms, is a sheer brute, wielding a shield to defend and ram enemies (note, this is a PS4 shot) and the ability to pick up and throw enemies
Deimos: Arcana will be released this month. Our new update gives you the chance to double down on fighting the scuttling Infested faction, starting with a new Entrati Necramech. This is a beast of a machine, capable of high bursts of speed, hovering, and heavy firepower. Equipped with four earnable Abilities, this Thano-Tech mech features an enemy-crunching rocket launcher, a playful grab-and-throw move (you can snatch enemies off the ground to wield as shields and hurl them at opponents), a sturdy Shield, and a Repulse Ability. One of the new enemies — the Splitter — which, when shot, splits into two enemies, will be waiting for you! We have dozens of new additions to this update, and you'll only have to wait a little longer before we reveal more.
In the Distance, a New War Approaches
We are always exploring new ideas based on your feedback and suggestions. We introduced Railjack last year, in the Empyrean update which unveiled stunning new space environments where players could step into epic space battles. Since last December, clans have built and piloted their future-tech Railjack battleships, crashed into hostile Grineer forces in fast-paced spaceship battles, infiltrated and commanded enemy ships, and explored new planets.
Work-in-Progress Image: A player's archwing reflecting before re-engaging in battle near the rings of Neptune
Following Empyrean, recent updates from Operation: Scarlet Spear to The Deadlock Protocol, and even Heart of Deimos have tied, directly or indirectly, to The New War. Future updates will see the Corpus enter into this epic war, the Lotus' transformation, and even more surprising alliance shifts. Have a look at in-development art and WIP screenshots that hint at what's to come.
Work-in-Progress Production Image: The devastating effects of unbridled power
Work-in-Progress Image: Peeking inside the rings of Neptune
Booster Pack and Anniversary Gifts
Deimos: Arcana is coming soon and The New War is still in the works. But for players hungry to get started right now, we'll be releasing a free booster pack to enhance your experience. The Warframe: PlayStation Plus Booster Pack V will instantly upgrade your loadouts.
Starting with the exclusive Obsidian Sedai Syandana PlayStation customization (with a design based on the DualSense controller), PlayStation players also will receive a 7-Day Experience Booster, a 7-Day In-Game Currency Booster, 100,000 Credits (in-game currency), and 100 Premium Credits. The big upgrade we made to the Resource Booster is that it guarantees to double whatever resources you find.
Experienced PS players also will know that November is a special month. It marks the seventh year of Warframe on PlayStation 4, having launched simultaneously with PS4. To celebrate this milestone, players on PS4 and PS5 will receive Inbox gifts and Alerts so stay ready, Tenno!
Join us for the next evolution by downloading Warframe for free now at PlayStation Store and stay up to date on the latest news at warframe.com.
Check out two of Warframe's recent free game updates available to both PS4 and PS5 players: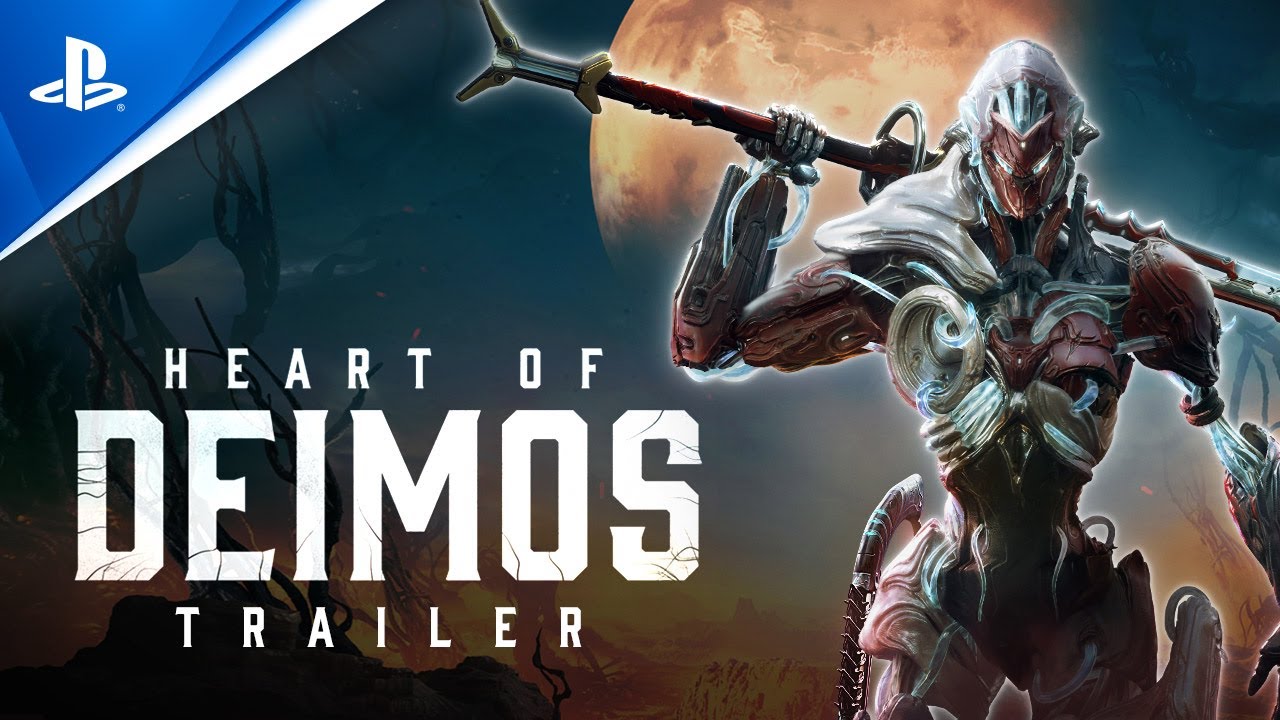 Heart of Deimos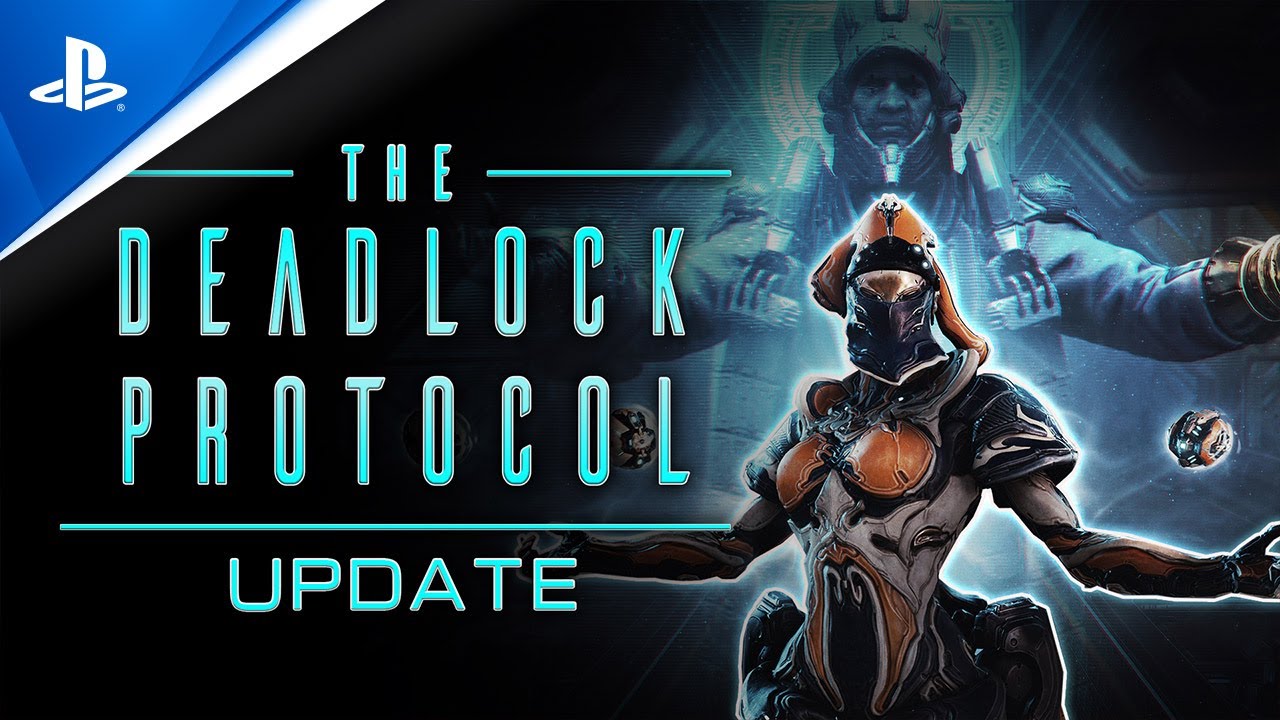 The Deadlock Protocol