Plus, some news about the Trophies!
Surprise! We here at Young Horses are very stoked to announce that Bugsnax, our colorful game with half-bug half-snack creatures (and that catchy earworm of a theme song), will be available at launch on PlayStation 5 to PlayStation Plus subscribers at no extra cost until January 4, 2021!*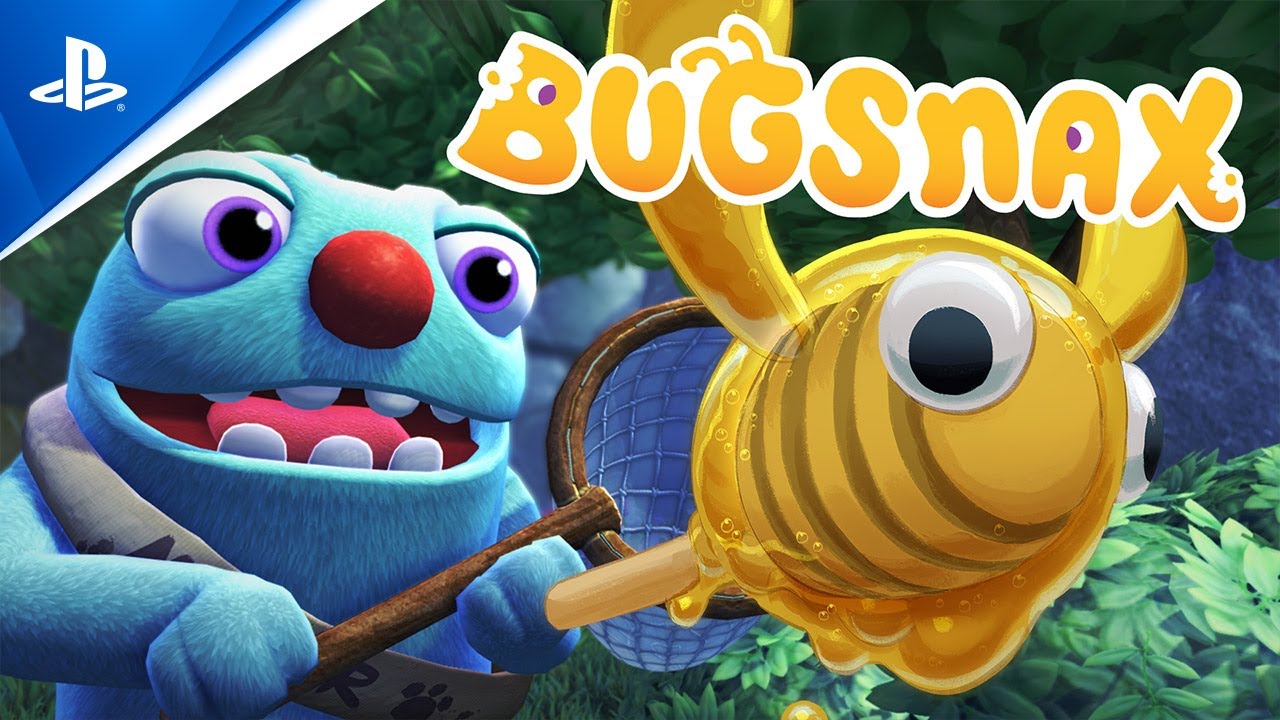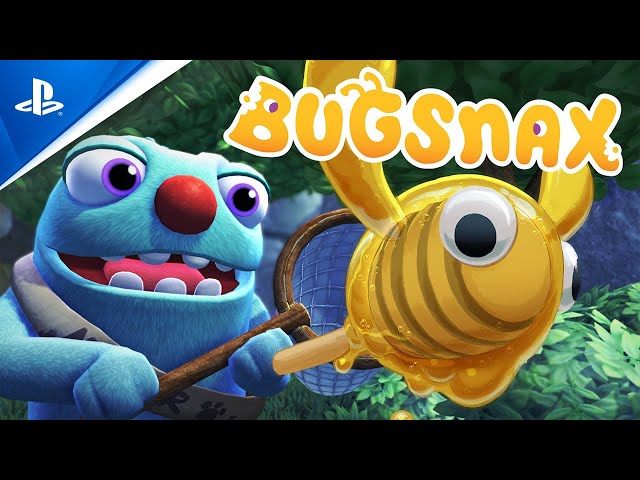 Starting today, you'll also be able to preorder Bugsnax on disc for PS4 and PS5. Both versions are available for preorder at Fangamer right now and coming to other retailers worldwide very soon.
We've been building this charming, weird game for the past six years, with the majority of that time spent working in complete silence. So it's pretty surreal that not only will our game finally be out in the world in just a few weeks, but also that thousands of players will be able to enjoy it on day one of owning their new PS5. It's been a pretty wild ride.
With the big news out of the way, we wanted to share a bit more about the design of Bugsnax to help prepare you for your time on Snaktooth Island. But maybe this is the first you've heard of these mythical bugs that are also snacks?
Bugsnax is a first-person, narrative-driven adventure that has you setting off to the mysterious Snaktooth Island in search of the truth behind the tasty creatures known as Bugsnax. As a journalist hungry for that next big scoop, you accept the invitation to the island from the intrepid explorer Elizabert Megafig, who has now gone missing! But you're not alone. Fuzzy and eccentric pioneers known as Grumpuses have also followed Elizabert in search of Bugsnax, and have created the cozy settlement of Snaxburg. Capture and discover Bugsnax, make new friends, find Elizabert, and maybe you'll get that big breakthrough story you've been after.
So, what does it mean to be a Bugsnax hunter? In order to capture all of the delicious Bugsnax of Snaktooth Island, you'll have to learn all the tricks of the trade. Scan Bugsnax with you Snaxscope for clues about how to capture them, and record these observations in your Bugapedia. Drop your Snak Trap in the path of unsuspecting Strabbies to scoop them up. Can't reach a flying Bugsnak like the Cheepoof? Use your Lunchpad to fling your Snak Trap into the air! But what if you're dealing with a Flamin' Cheepoof? That spicy boy will set your Snak Trap ablaze! But if you can find a way to bring the Flamin' Cheepoof together with a frosty Bopsicle, that Cheepoof will be yours for the snacking!
All of the Bugsnax you discover interact with the player's traps and with each other to create satisfying strategies and delicious surprises. The Grumpuses of Snaktooth Island all have their own unique cravings for Bugsnax. It's your job to catch and feed them those Bugsnax, but how you hunt those snax is up to you!
We also wanted to provide some insight for the Trophy hunters out there: Bugsnax will have standalone Trophy lists for both PS5 and PS4, which means… you get double the fun, and double the Trophies! We're also looking into supporting save transfers from your PS4 to your PS5, which would be added in a future update.
Our tight-knit team has put a lot of love and elbow grease into getting Bugsnax to the finish line. We want to sincerely thank our pals at PlayStation for helping us bring Bugsnax to PS5 and working with us to share it with so many players come November 12.
*PS5 console only. Benefit not applicable for Bugsnax on PS4. Bugsnax on PS5 is available to play in U.S., Japan, Canada, Mexico, Australia, New Zealand, and South Korea on 11/12, and available to play everywhere else on 11/19.