Our journey into finding the amazing voice cast of Bugsnax.
Hey snak fans, I'm Kevin Zuhn, Creative Director at Young Horses. Today I'm excited to announce that Bugsnax will be available for PS4 and PS5 on November 12 with the launch of the new console!
I'm also very excited to talk a bit about our journey into finding the amazing voice cast of Bugsnax! We knew early on that we wanted a fully voiced game to truly get across all the things that make our characters funny, unique, and tragically relatable.
On Octodad: Dadliest Catch we handled auditions and voice direction ourselves, but Bugsnax was shaping up to be much bigger in scope with a cast of at least 15! Stumbling through the process, we realized that we lacked experience. We enlisted the help of Brightskull for casting, voice directing, and even audio mastering. With their help, we put together audition sides that captured each character's most iconic lines, across the broadest spectrum of emotion.
We were overjoyed (and overwhelmed) to get thousands of auditions, hundreds per character! After weeks of re-listening, and passionate internal debates (our usual process), we arrived at our awesome cast. We're thrilled to be working with them, and even more thrilled to finally introduce them to you in the video below.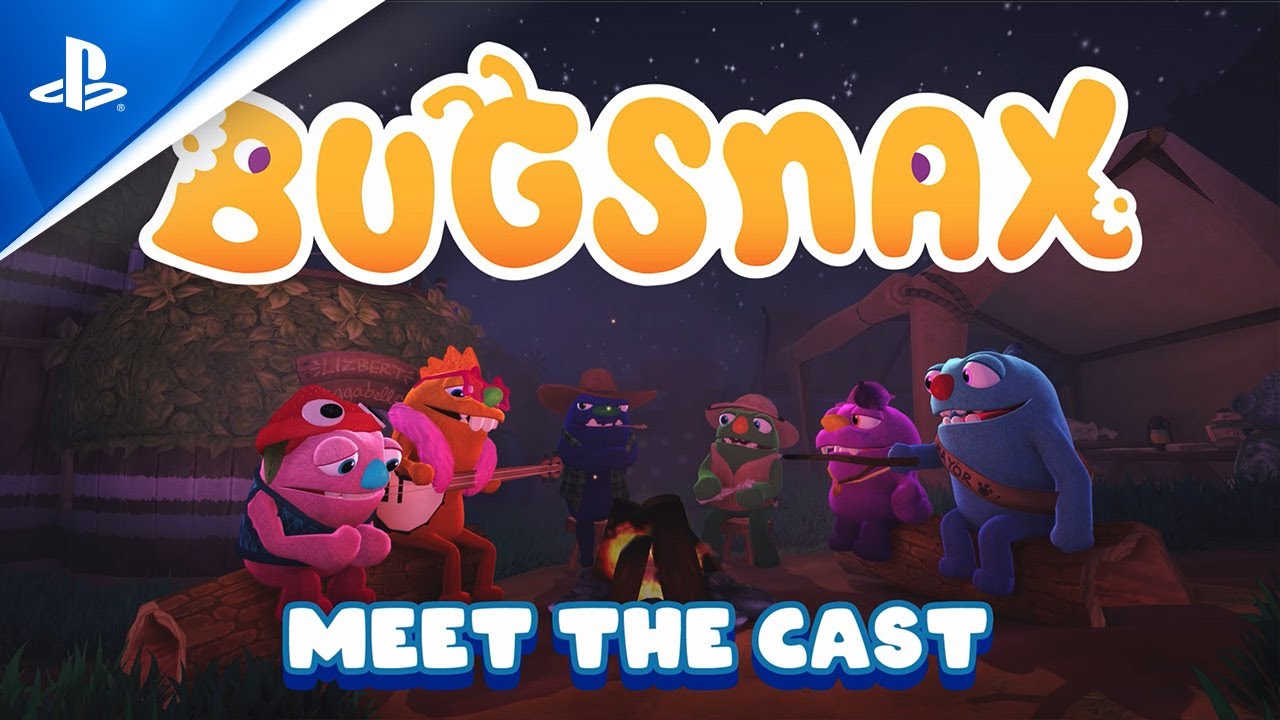 Full cast:
Wambus Troubleham – Fred Tatasciore (Overwatch)
Wiggle Wigglebottom – Kenna Ramsey (Background Vocals – David Foster's live band) 
Chandlo Funkbun – Yuri Lowenthal (Marvel's Spider-Man)
Filbo Fiddlepie – Max Mittelman (Saitama in One-Punch man)
Gramble Gigglefunny – Sam Riegel (Critical Role)
Shelda – Debra Wilson (Jedi: Fallen Order)
Floofty Fizzlebean – Casey Mongillo (Evangelion)
Eggabell Batternugget – Fryda Wolff (Loba in Apex Legends)
Beffica Winklesnoot – Cassandra Lee Morris (Persona 5)
Snorpy Fizzlebean – Roger Craig Smith (Sonic the Hedgehog)
Cromdo Face – Rick Zieff (Terminator 3)
Clumby Clumbernut – Barbara Goodson (Rita Repulsa)
Elizabert Megafig- Helen Sadler (Battlefront) 
Triffany Lottablog- Haviland Stillwell (Devil May Cry 5)
AND the many Bugsnax voice actors:
Abby Trott (Hunnabee & more)
Michael Schwalbe (Scoopy Banoopy & more)
Cristina Vee (Cheezer & more)
Todd Haberkorn (Shishkabug & more)
Jeannie Tirado (Razzby & more)
Julie Nathanson (Banopper & more)
Robbie Daymond (Buffalocust & more)
Courtenay Taylor (Cheepoof & more)
Tom Taylorson (Bunger & more) – also the voice of Octodad!
It took a lot of restraint not to geek out around so many industry icons gathered into one place! And speaking of, we managed to put them all in a room together for some ensemble recordings (pre-pandemic, thankfully). It turns out this is pretty uncommon for games to do, especially with a cast this large. But that's one way our naivete can be a strength, because seeing them all play off of each other's energy was wonderful.
I think this sort of collaborative atmosphere really brings home the idea that, however absurd things are, the residents of Snacktooth are a community. As you explore the world of Bugsnax, you'll meet and befriend these colorful characters, and learn just what it is they're looking for on Snacktooth Island.
There are a ton of goofy and heartfelt moments to uncover, and we're super excited for you to experience the full story when Bugsnax releases on PS5 and PS4 this holiday season!