Vergil unleashes stylish new gameplay and ray-tracing enhances the demonic world. 
Today, Sony gave us the honor of announcing Devil May Cry 5 Special Edition in the PlayStation 5 Showcase! We here at Capcom are incredibly excited to be able to kick off the next generation by launching DMC5SE digitally, day and date with the launch of PS5.
DMC5SE was conceived with two main goals in mind – to take the award-winning gameplay of DMC5 and enhance it to provide a truly next-gen experience, and to add key content that fans have been asking for. Now that we've finally announced DMC5SE, I wanted to take a second to provide a look at all of the work that went into achieving these goals.
First up, next-gen upgrades. As soon as we got PS5 dev kits in our hands, our team began kicking the tires to see what kind of performance we could wring out of it. The first thing that caught our engine team's attention was the hardware's new ray tracing capabilities. PS5's ray tracing architecture gives us the ability to render DMC5SE's stunning graphics with even more realistic lighting – allowing the engine to calculate light bounces, and therefore draw truly dynamic reflections and provide even more realistic lighting and shadows. Up until now, our artists have always had to create approximations of reflections by hand to achieve that effect – but the ray tracing architecture in PlayStation 5 gives us "more power" to provide true reflections in real time. In DMC5SE, players have the choice to turn on ray tracing and prioritize resolution (targeting 4K @ 30fps), or frame rate (targeting 1080p @ 60fps).
Above: DMC5SE with ray tracing on. Below: same place with ray tracing off.
For players who prefer to allocate their horsepower to frame rates over graphics, PS5 also gives console players the ability to play their games at frame rates up to 120fps (with a compatible display, of course), which is enabled in DMC5SE when players turn on High Framerate Mode.
The next-gen upgrades aren't all visual, though. In addition to the hotly anticipated fast loading made capable by PS5's new hard drive (it is seriously, Crazy fast), the hardware also now gives us the opportunity to provide even more immersive, 3D audio. Just wait until you get into a situation where you're surrounded by a bunch of Hellbats – you'll be able to pinpoint specifically where they all are in relation to the camera based on their cries.
DMC5SE also takes advantage of DualSense's new functionality. When you press L2 to rev up Nero's exceed, you'll be able to feel the vibrations of the engine and the pull of the throttle. And thanks to DualSense's upgraded haptic feedback, you'll feel in your hands the same sensation that Nero and Dante do as they wield DMC's trademark arsenal of weapons.
So we've covered the majority of the next-gen upgrades – what about the additional content? Well, there were three things in particular that stood out when fans asked for them after the announcement of DMC5.
Firstly, we added Turbo Mode – the ability to crank up DMC5SE's gameplay to play at 1.2x the normal speed. This mode has been a fan favorite addition to DMC ever since DMC3SE – it takes DMC's already fast paced, stylish action and kicks it up a notch. Fun fact – although partly inspired by Street Fighter 2 Turbo – Itsuno-san and his dev team first got the idea to implement Turbo Mode when they programmed DMC3 to play at the same speed on lower refresh rated PAL tvs (which update at 50hz) compared to their NTSC cousins (which update at 60hz). In development, we've actually tried to kick it up to 1.3x speed before as well! But we found that 1.2x provided a perfect sweet spot of speed vs. controllability.
Secondly – Legendary Dark Knight difficulty. This is a difficulty where each encounter provides multiple times the enemies compared to the other difficulties, which makes for all kinds of chaos on screen, and goes perfectly with all of the stylish, big moves that Nero, Dante and V perform as they're obliterating demons. This can only be done at this graphical quality, thanks to the upgrades in horsepower and memory that PS5 features.
And last, but certainly not least – Vergil. As soon as DMC5 was announced back in 2018, the most consistent request that we got from players was for playable Vergil. When my boss, Jun Takeuchi, came to me late last year and said "let's do this," I knew that the first thing we would have to do is make sure that we make Vergil playable. In DMC4, Vergil got an upgrade with the Concentration Gauge, which reflected his calm and deadly nature. For DMC5SE, we've added even more interesting twists to his gameplay in addition to the return of said Concentration Gauge. And if you own DMC5 on PS4 stay tuned, the Playable Character: Vergil Paid DLC will be available at a later date. You can get a taste of what's to come in the trailer below!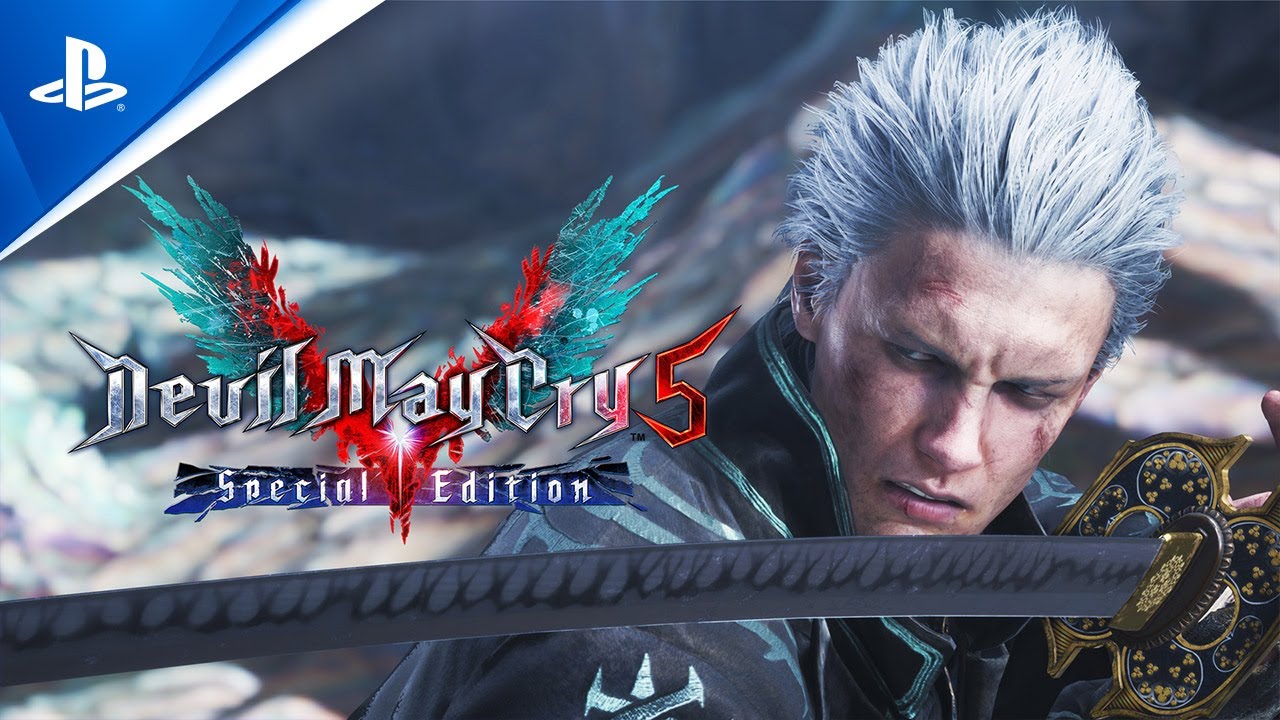 It's incredibly exciting to be able to say that we're going to be able to represent Capcom and kick off PS5 with Devil May Cry 5 Special Edition. We've worked hard to provide an upgrade that takes proper advantage of all of the new hardware capabilities, while also offering content that fans have been asking for. At $39.99 USD we think it's a great, affordable way to get a taste of the true next-gen experience that PS5 has to offer, and enjoy an award-winning action game to boot. We hope you all have a Smokin' Sexy Stylish time with it when it launches day one on PlayStation 5.