Strike down hordes of magic-infused monstrosities as a Sword God in this neon hellscape.
Greetings, Champions. I'm Adam Kuta, Community Marketing Specialist at Schell Games, and I am honored to share some exciting news with you regarding Until You Fall. In Fall 2020, our hack-and-slash roguelite comes to PlayStation VR! In this game, fantasy and synthwave collide when you become a Sword God with supercharged abilities, striking down hordes of magic-infused monstrosities in an intense neon hellscape.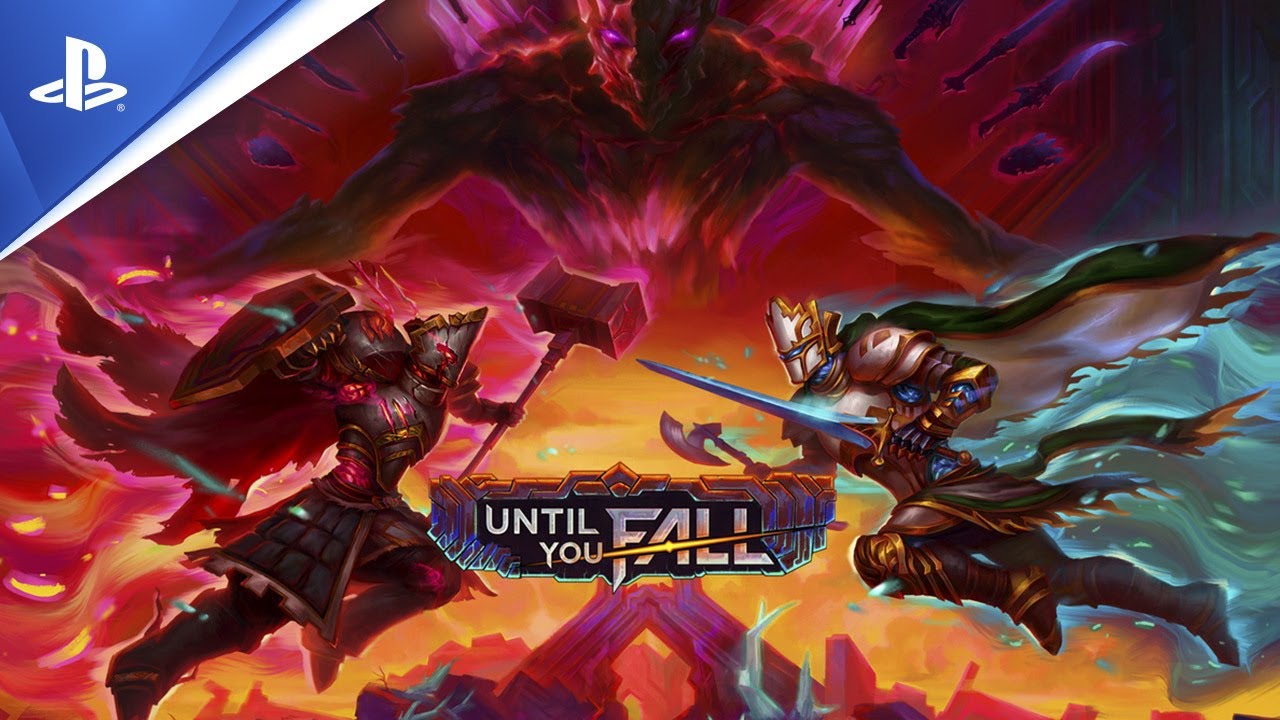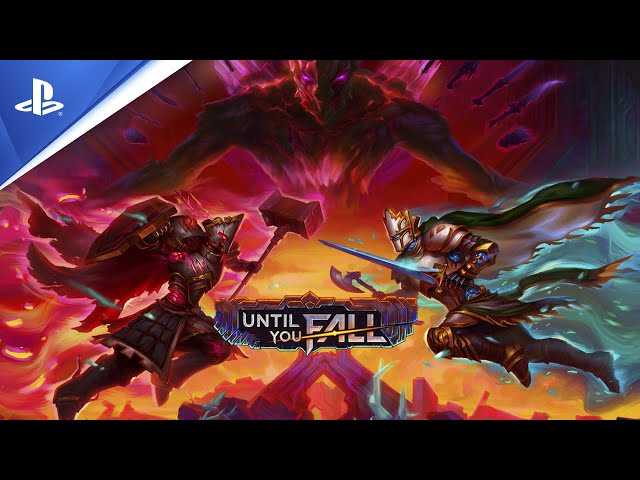 Our team spent copious hours trying to capture the feeling of being a truly powerful warrior, which is the essence of the Until You Fall experience. To achieve this response, we developed three primary pillars for the game's direction. These 'pillars' serve the team as our collective vision, goal, and concept for the game; they are the foundation of Until You Fall.
Become a Sword God
Vile and dangerous creatures fill the corrupted lands of Rokar. But you can stop them, Champion! As a Rune Knight, you are strong. You are a master of melee combat. You are a Sword God.
From the diverse array of weapons and abilities to the health and stats of your enemies, we shaped Until You Fall to most effectively put you into the chainmail of a mighty champion. One of our early design decisions was the idea of customizing your abilities and increasing your arsenal of powerful weaponry. After all, a mighty warrior should be proficient with a variety of fighting styles and each of those approaches should feel different.
With this concept in mind, we designed each weapon to be distinct – from its weight and control to its damage output and special abilities, called "supers." Each combination of weapons comes with its own set of benefits and opportunities, allowing players the ultimate form of self-expression through their unique play styles.
Supercharged VR Interactions
Creating a game in VR offers even more opportunities to support the Sword God approach in the form of our second pillar: supercharged VR interactions. For example, blocking and repelling attacks requires precise positioning, often encouraging and leading to dynamic poses. Using large swings of your weapons deals the most damage to your opponents, reinforcing the idea of heroic movement and cinematic combat. Claiming rewards after a battle requires you to crush crystals in the palm of your hand to claim their abilities, reminding you of the raw power you possess.
Power Through Persistence
The roguelite nature of Until You Fall contributes to our final pillar: power through persistence. Battle your way through a series of encounters, claim upgrades and abilities after each victory, and continue on to face even stronger enemies. Through continued play, you'll amass Aether, a spendable in-game resource, allowing you to power up, upgrade, and unlock weapons. Through each encounter, you'll learn your enemies' weaknesses and develop tactics to help you take down your foes on your next attempt. Fight. Fall. Rise Again! Persistence is your key to success.
Bringing these three pillars together, we could not be more excited for you to experience the incredible power of being a Rune Knight. With your Sword God powers, supercharged abilities, and persistence to win, the land of Rokar is counting on you. Stay strong and press the advantage, Champion!
We'll have even more information to share with you in the coming months and can't wait for you to experience Until You Fall soon!