Inspired by the classics with a massive-multiplayer experience twist, Temtem brings colorful creatures and strategic combat to PS5.
We're super excited to announce that Temtem is embracing the next-gen and will be coming to PS5 in 2021.
Temtem is a massively multiplayer creature-collection journey where you seek adventure in the lovely Airborne Archipelago alongside your Temtem squad. Players can catch every Temtem, challenge other tamers, customize their house, or join a friend's adventure in a fully co-op experience.
Drawing inspiration
We at Crema have always loved the creature-collection genre and grew up playing endless hours of them; so much so, that creating a new take on the genre has always been a dream to us.
Back in 2018 we decided to start working to make our dream a reality by developing an homage to our favorite games, but taking the opportunity to include all the features and minor changes we had always longed for.
Community driven development
When we started creating Temtem, we also made a commitment to always involve the community. This community commitment is something that has helped us shape our development process from the start.
We managed to successfully run a crowdfunding campaign and the community has been a part of the game ever since. We're constantly in touch with our members, gathering feedback and new ideas to improve Temtem and create the game we've always dreamed about. Our community is so dedicated and has gone so far as to even name and create a couple of the Temtem creatures in the game!
Competitive focus
Temtem was built with the competitive scene in mind. In Temtem, there's no place for luck, so player skill is the defining factor of top players.
Battles are focused on 2v2 combat with few random elements in each attack, meaning less guesswork and more strategic thinking is needed through each encounter. Instead of a classic point system for moves we use stamina. Each move requires a different amount of stamina based on its power. If you overuse your Temtem's stamina they will take damage for overexertion. This allows for "all-out" attack moments if you see an opportunity to finish off your opponent!
We've spent a lot of time building the battle system to ensure it is fair to everyone. In Temtem, you don't need to wait for a lucky dice throw, the only thing between you and winning is pure strategy, training and outplaying your opponents.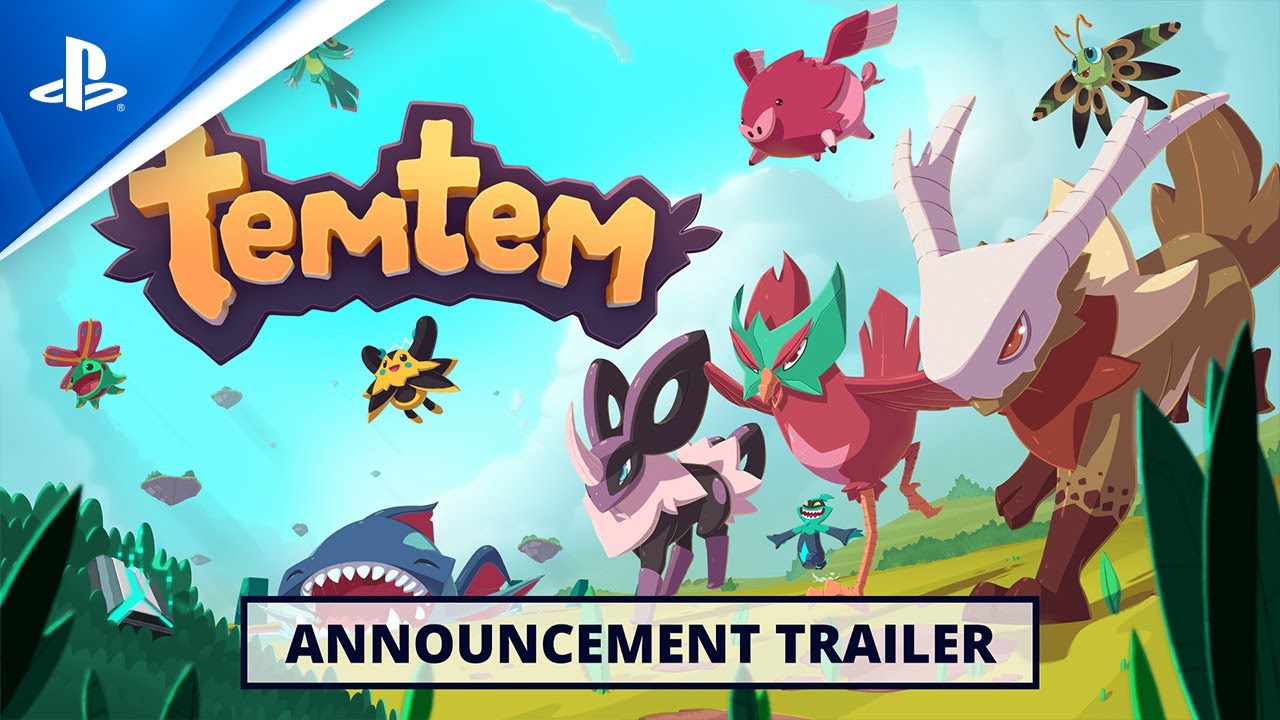 Online world
The days of traveling solo with your creatures are over, as the Airborne Archipelago is a fully online world. Temtem gathers some features from other MMO games and integrates them around a story-based campaign.
Chat, battle, or trade with other players you meet along the journey. The online world of Temtem is full of possibilities! Players can join a Club, fight for control of a Club Dojo or just complete weekly quests for rewards and chances of rare Tems.
Temtem up!
We're thrilled to be a part of the PlayStation family and can't wait to share more details about the PlayStation 5 version in the upcoming months. In the meantime, get ready to battle and Temtem up!