First details on how the puzzle-platforming classic will be enhanced for 2021.
As revealed in today's State of Play video, we'll be releasing Braid, Anniversary Edition in early 2021 on PS4 and PS5.
Braid was originally released in 2008, and since then many things have changed. The original game ran in 720p, which seemed like a pretty high resolution back then; but if you tried to play a 720p game on a 4k TV today, it would look very blurry!
So, the graphics in the game are being hand-repainted by original artist David Hellman. It's not just an image-by-image repaint, though: we're reimagining some areas to make them more special, now that we are running on higher-powered machines; we're adding extra animations to the character, so that movement feels more fluid and responsive; and just going over the whole game, improving the fit and finish on many fine details.
We're also doing a pass over the sound, making it richer and more-detailed. The sound is being worked on by Martin Stig Andersen (who worked on Control, Inside, and several other notable games) and Hans Christian Kock (who worked on Max: The Curse of Brotherhood as well as having an extensive background in film and TV).
To see the difference between the old and new graphics and sound, you'll be able to switch back and forth at any time while playing. So if you're feeling nostalgic you can play through the 2008 version of the game for a while.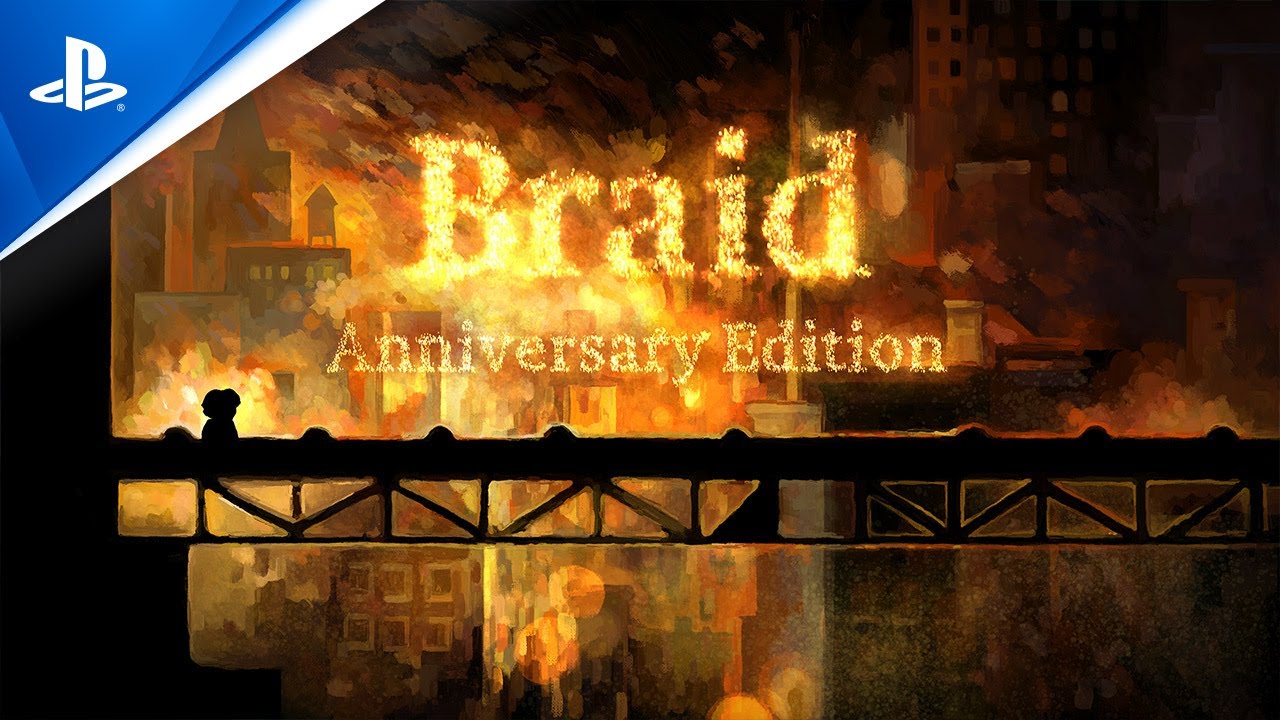 On top of all this, we're adding developer commentary. Since Braid is considered a classic by many, we wanted to make sure we do a good job providing the information people want to know, at a much more thorough level of detail than video games usually do. So, we'll be talking about programming, art, design, video game history, and many other things, using in-game hyperlink portals so you can jump between levels to follow the various conceptual threads.
We'll be covering this stuff in very deep detail — deeper detail than you'd get from blog postings, or gaming news sites, or the usual kind of in-game commentary. Much of the commentary will be arranged in a progressively-refined way: you can get an overview of how the time-rewinding works at a technical level, and if you're interested in hearing more, you can dig in to get more of the story; and if you're interested in some smaller aspect of that story, you can dig further to get even more detail.
We don't yet know how many hours of commentary there will be, total — we're still writing and recording it — but it's going to be a lot. We look forward to telling you more about the game as we roll closer to release!