Take a tour of the first cars that are ready to drive in Epic's battle royale.
Fortnite's Joy Ride update launches on PS4 today, giving you the freedom to ride in style! Wherever you find yourself on the Island, jump behind the wheel with your squadmates and venture out to seek your opponents.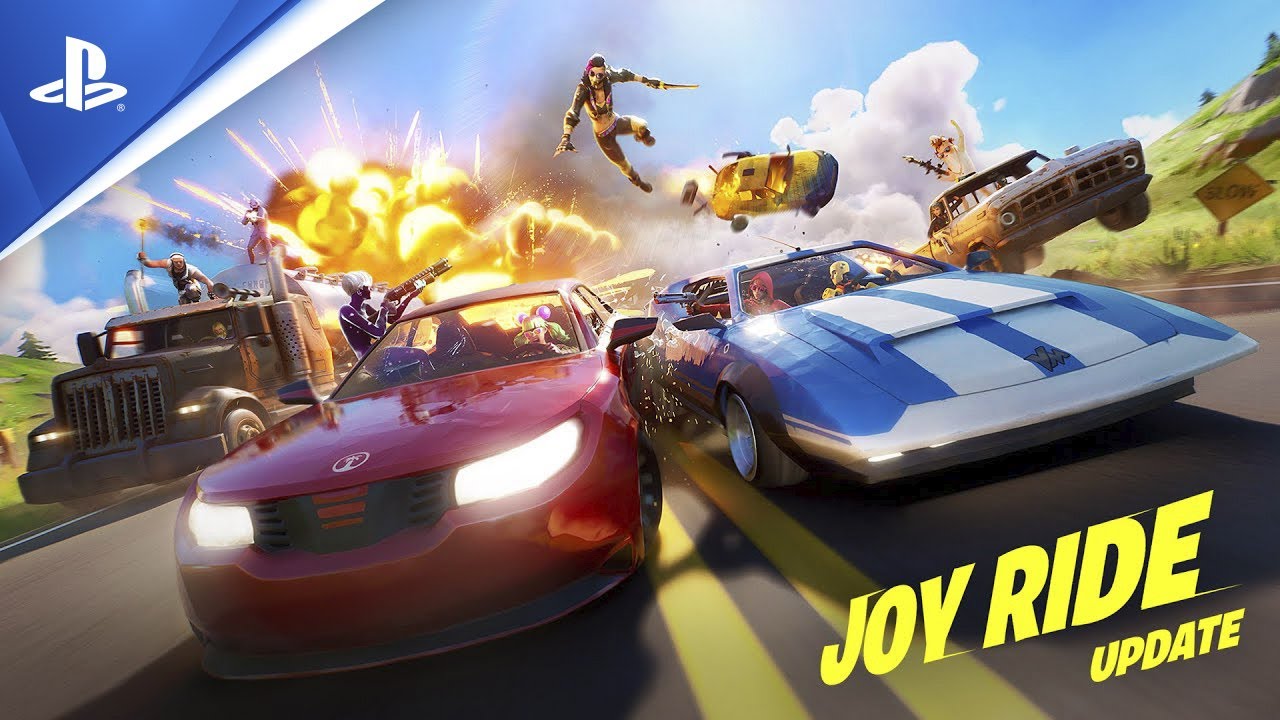 Before you get in the driver's seat, here's a run-down of the first drivable cars you can find around the Island. As long as the car isn't booted, the keys are already in the ignition.
Islander Prevalent: The spirit of responsibility.
Victory Motors Whiplash: It's not just a name. It's a warning.
OG Bear: Don't poke the bear.
Titano Mudflap: Own the road.
Need some jams for your joyride? Blast some tunes on your favorite channel with all-new radio stations. (And if you're a Content Creator, remember that you can disable Licensed Audio in the Audio settings.)
Also, some advice to help you outlast your opponents: if you aren't near a Gas Pump, you can fuel up with one of the throwable Gas Cans scattered around the Island. These can be refilled at any Gas Pump you arrive at later.
Buckle up!