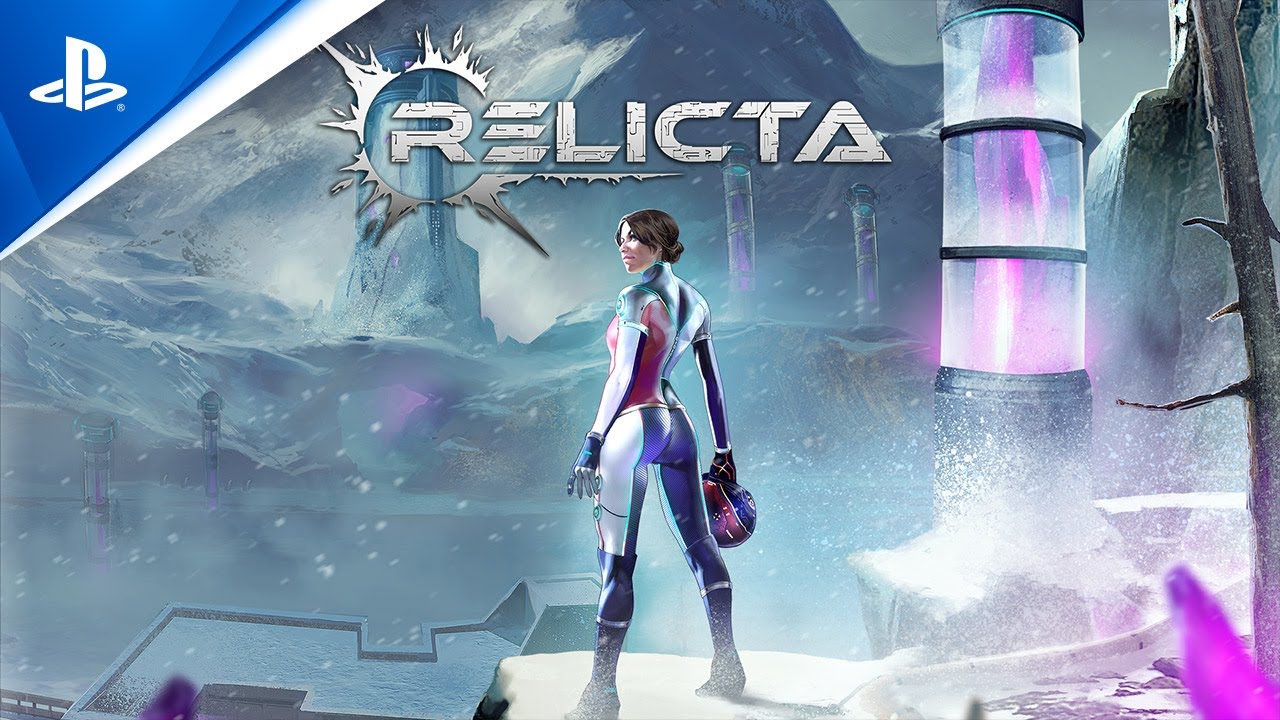 An inside look at the game's gravity-manipulating concepts coming to PS4 tomorrow
Hey everyone, Santi from Mighty Polygon here! I'm really excited to say that there is only one day left until Relicta is released on PlayStation 4.
We here at Mighty Polygon wanted to take this opportunity to tell you a little bit more about us, the inspiration behind the game and its design. But if you don't know about Relicta yet, this will also be a good place to start.
Relicta is a first-person physics-based puzzle game where you need to creatively combine magnetism and gravity in order to unravel the secrets of Chandra Base. Alone in the treacherous depths of the Moon, your scientific mind is the only thing that can keep your daughter alive.
You will play as Dr. Angelica Patel, a brilliant physicist that is conducting research in an old lunar base, focused on an amazing material that has magnetic and gravitational properties which will be the main element behind the puzzles.
So, who is Mighty Polygon? We are a small Spanish indie studio with a core team of five people that has been working hard to bring you Relicta for the past three years. All of us have different backgrounds and specialties, but as a small team we all contributed in different areas to help with the development and to be able to release the game as polished as possible. Outside of the main team we were also lucky to have some external help with the music, sound and narrative design.
The inspiration behind Relicta comes from various sources. We like games with strong narratives, but we started from a game design viewpoint. When we were doing the first prototype, our goal was to find a set of simple mechanics that could be combined in interesting ways. After some tests we found our winner, the mix between magnetism and gravity. There are other games that use those in a separate way but when we combined them we started to see new patterns and were surprised by the new applications we found for them. Do you want to go flying on a box as a means of transport? Checked. Do you want to redirect the trajectory by using magnetic fields? No problem at all. Would you rather use the environment to interact with the puzzles? Go right ahead. We cannot wait for you to discover all the possibilities or even find new ones.
One of our main goals was to make the puzzles fun but also to have a good learning curve so even if you are new to the genre you can wrap your head around the mechanics at a good pace and solve the puzzles while we increase the difficulty and add more mechanics gradually. Although we were inspired by games like Portal and The Talos Principle we of course tried to make a game within the genre that has its own identity and could be fun to play even for the more experienced players.
Our focus wasn't only on the game design of course, the narrative also plays a big role in the game. Our goal was to tell a compelling story that combines deeply personal emotions with the big picture of future orbital politics. For those of you who just want to test their puzzle-solving skills without worrying about following the story, you can absolutely do that as well, but we also have more lore hidden throughout Chandra Base for those who want to find out more about the world we created.
With the narrative also came the big question about the setting of the game. We wanted to avoid solving the puzzles in closed spaces like most of the other games in the genre and make it more organic, so we ended up terraforming the moon and adding a few different biomes.
Making the levels in a more open environment came with its problems, like adjusting the game design and having to improve the performance of the game. Luckily for us, we chose Unreal Engine 4 to develop the game, so we were able to adjust everything so we could deliver a smooth experience for you, with the graphics quality we had in mind and Relicta looks even better in 4K resolution on the PS4 Pro.
We hope to see you on the moon and that you've enjoyed this look into Relicta. Let us know how the puzzle solving goes!