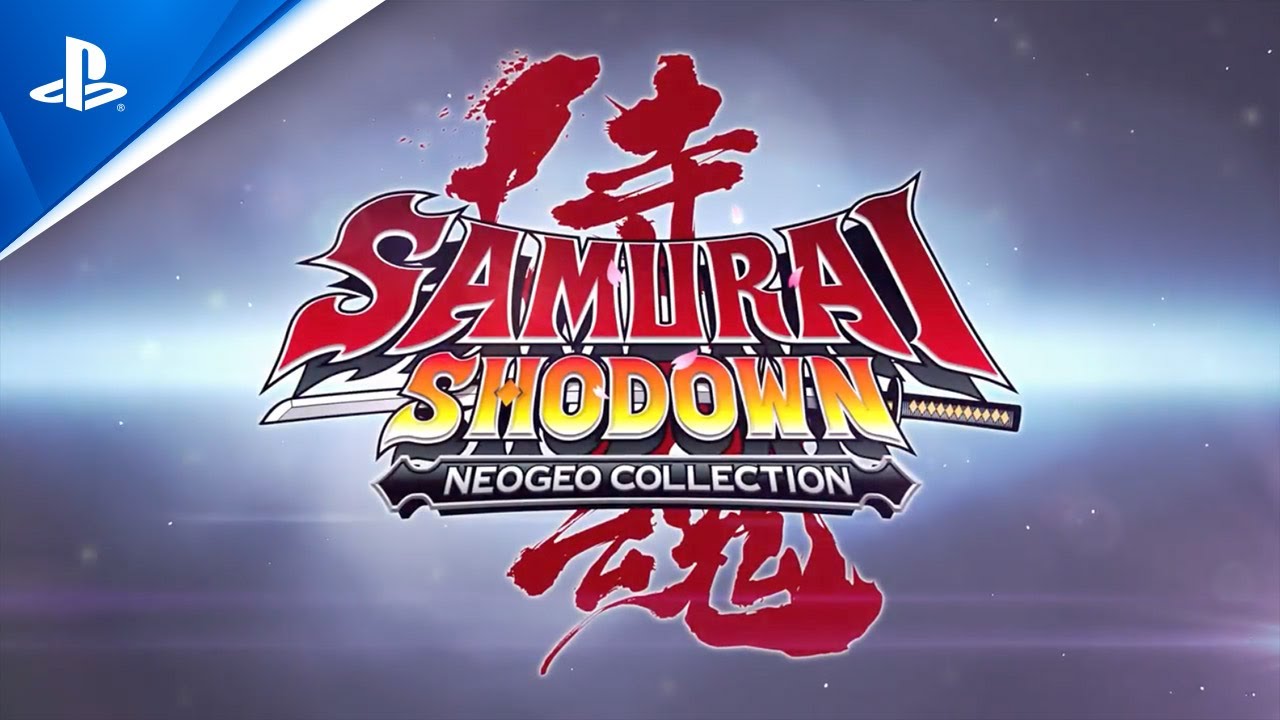 A rundown of the games and features tucked into this fully featured collection.
It's SNK's pleasure to introduce our latest high-quality compilation together with developer Digital Eclipse: Samurai Shodown NeoGeo Collection, releasing today on PlayStation 4.
The groundbreaking weapon-based fighting game series Samurai Shodown first hit the arcades in 1993 on the NeoGeo MVS (Multi Video System) arcade cabinets and on the NeoGeo AES (Advanced Entertainment System) home console as well.
Thanks to our developer — the emulation wizards over at Digital Eclipse — and support from the original creators of this beloved franchise, Samurai Shodown NeoGeo Collection will be releasing on PlayStation 4 today as a monument to the series' history for SNK, SamSho fans, and retro-gamers alike.
The Samurai Shodown series has been lauded for its unique gameplay, impressive 2D pixel graphics, memorable characters, and devastating attacks that always kept players on the edge of their seats.
Thanks to the entire Digital Eclipse team, as well as writer and video director Brandon Sheffield and Samurai Shodown V director Koji Takaya, SNK has finally been able to officially release the fabled ultimate version of the fifth and final NeoGeo installment in the series.
Samurai Shodown V Perfect is a previously unreleased (but finished) update to Samurai Shodown V Special, and is the last official game ever pressed to a NeoGeo ROM. With its release today in 2020, it is certainly the last official NeoGeo game from SNK. Digital Eclipse has even translated the ROM into English!
In addition to the seven titles in the collection, including V Perfect, we are happy to announce users will also be able to receive the PS2 Classic (on PS4) release of Samurai Shodown VI bundled with the Collection as a bonus exclusive to PlayStation Store from today until August 25.
Here are a number of the exciting features found in the Samurai Shodown NeoGeo Collection:
Online Versus: Players who have a PlayStation Plus account will be able to duke it out online via Online VS Matches in all titles included in the Collection, via PlayStation Network. From an Online Arcade to ranked and casual matches, as well as leaderboards for every title, this is definitely the biggest online experience the classic fighting game series has ever seen.
Museum Mode: Users can experience the full series history in the Museum, which is packed with over 2,000 different items: Visuals, Concept Art & Design Documents (a great deal of which has been made public for the very first time), Character Database, and more! It also contains over two hours of video interviews produced especially for the Collection, featuring members of the original development teams.
Sound Player: Over 200 tracks, encompassing all the classic background music from Samurai Shodown titles on the NeoGeo. Listen to your favorite songs from each game whenever you want!
ROM and Emulation Enhancements: Digital Eclipse's HD sprite scaling options, which make the games look better than they ever have before, plus a bevy of display settings that let players adjust the resolution, screen filters, borders, and more make this collection the highest quality pixel-perfect emulation that the series has seen to date.
Relive the history of Samurai Shodown by playing through its entire library of main series titles, either just like they were on the NeoGeo or with many modern enhancements.
This is the first time that Samurai Shodown I through V have been playable online since their individual releases over 20 years ago, so polish off that rusty blade and get ready to claim your stake as the mightiest samurai of all!
"The Samurai Shodown community is such a passionate audience with high expectations, so it was important for the entire Digital Eclipse team to work extra hard to pack this release full of high quality content and features, many that have never been seen before. From newcomers to the series to the most hardcore of fans, we wanted to make sure this collection included something for everyone. We couldn't be more appreciative of the trust that SNK has put in us to not only bring these classic NeoGeo games to modern consoles in one collection, but also to release a previously unknown sequel, Samurai Shodown V Perfect, for the first time ever." – Executive Producer, Stephen Frost of Digital Eclipse.