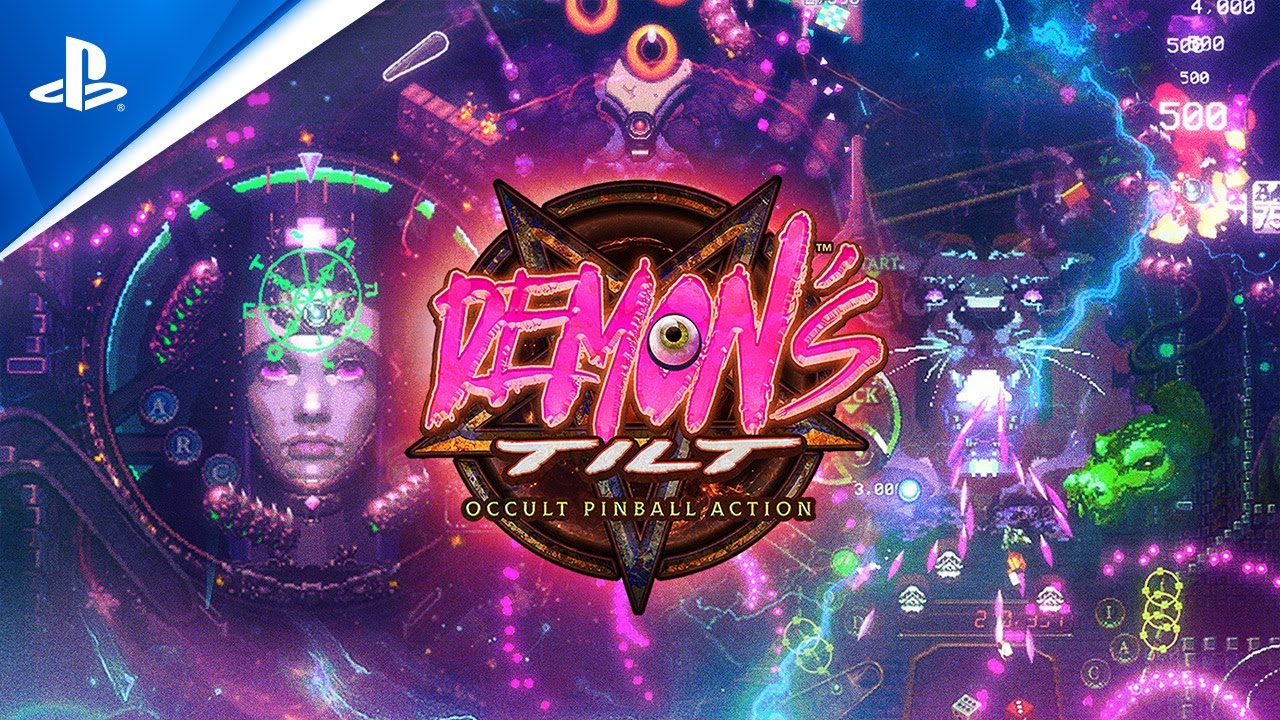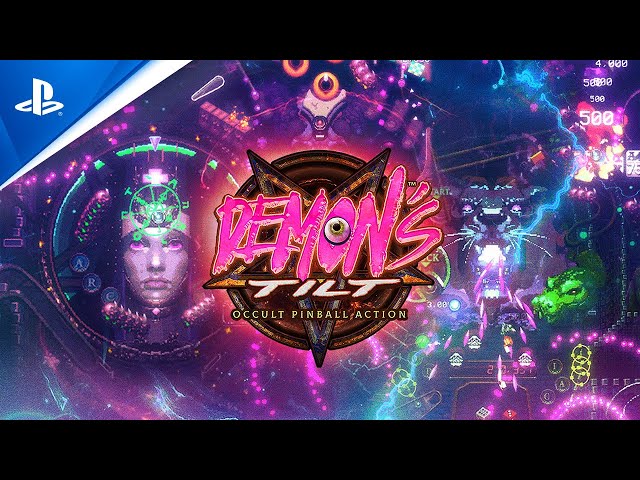 Heavy metal. Retro pixel art. Video pinball. FROM HELL.
When Adam Ferrando, the artist and creative genius behind Demon's Tilt, showed me the first prototype of this game I knew exactly what it was.
As a youth, pinball seemed old-fashioned compared to arcade video games of the early 1980s. It was my uncle's game — it was for old people. That is, until I experienced the unexpected combination of bleeding-edge 16-bit video gaming with pinball in the form of NAXAT's Crush series. Flipping around this early version of Demon's Tilt brought me back to my basement in 1990, trying to decipher the secrets and techniques of these classic games. I knew I had to publish this.
Flash forward nearly a half decade and Demon's Tilt arrives for PlayStation 4 on July 28. It's been almost 30 years since video pinball games were commonplace. Demon's Tilt is a new generation's introduction to this intoxicating mixture of chunky retro 2D visuals and the tense, unpredictable frenzy of pinball.
What's the difference between pinball simulations and video pinball? Pin sims, as most pinball video games are these days, aim to be the most realistic facsimile of a machine you might see in the arcade. Video pinball does the impossible: gruesome creatures wander the playfield, magic flying about, and of course, screen-filling bosses! Yet, for all the fantasy, Demon's Tilt's Pinball roots are still apparent. Adam notes in some early feedback, "playtesters describe the game as more pinball than pin sims, while also being more of a video game."
There are several modes in Demon's Tilt. Normal is the basic game. Hardcore gives you a single-ball challenge tuned for extra difficulty. EX-Mode is the final and most elaborate. In Adam's words, EX-Mode contains a revised ruleset for faster, more challenging gameplay, and three bonus sub-tables for extra content. Inspired by the bonus content of yesteryear (i.e. European Extreme/Black Label), EX-Mode was a happy addition. One of the three rooms contains the "Final True Boss," something I mused about forever and finally got to implement.
Finally, Demon's Tilt has a heavy metal chiptune soundtrack forged in hellfire by Charlie
Heinrich AKA ec2151. As Charlie said, "Demon's Tilt contains a lot of music that I am very proud of – even if I am not good enough at the game to trigger all the music I wrote!" Charlie landed on four distinct Themes which can be selected from the Options Menu.
Next Tuesday, prepare to unlock the secrets of the Cathedral's Dark Ritual and do battle on the leaderboards in Demon's Tilt.
PINBALL NEVER DIES!