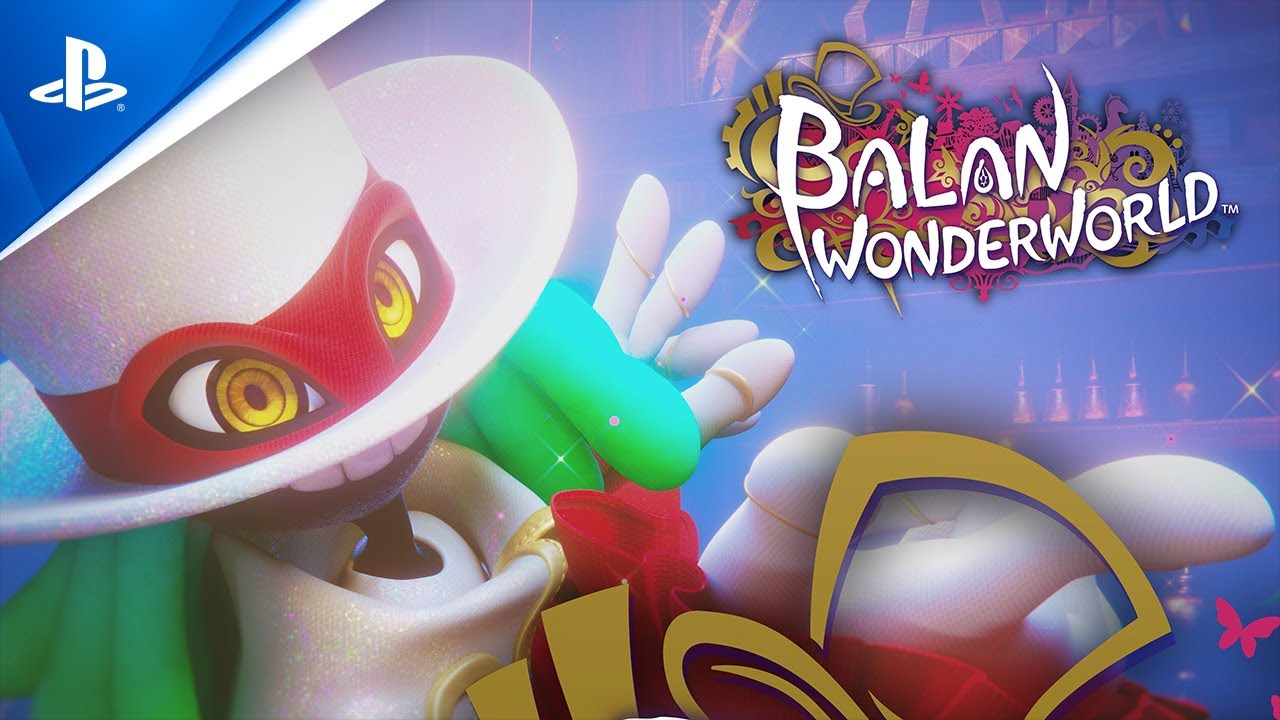 Sonic the Hedgehog creator returns with a new 3D action platformer, coming to PS5 and PS4 next year.
Hello everyone! I'm Yuji Naka, and I'm delighted to finally be able to give you all a sneak peek at a brand-new game we've been working on for a long time now. You may know me as the creator of Sonic the Hedgehog, but today I'm here to share some information with you on my latest endeavour: Balan Wonderworld.
Our new action-platformer is set in the mysterious world of people's hearts, Wonderworld. In everyone's hearts, there's a mixture of positive emotions – happiness and joy – and negative emotions – restless fears and worry. When the balance between positive and negative emotions is destroyed, the door to Wonderworld will open.
The main characters are Leo and Emma. After a fight with a friend, Leo has stopped letting anyone get close to him. Meanwhile, Emma is surrounded by people who shower her with praise, but she worries about what they say behind her back. Carrying their worries with them, the two find themselves led into Wonderworld by an enigmatic maestro named Balan. They'll need to restore the lost balance in the hearts of the inhabitants of Wonderworld and discover what is important to themselves.
But what about the gameplay I hear you ask? Well, of course the game contains all of the action you could want in a platformer: obstacles that require care and skill to navigate and plenty of puzzles to solve!
And to make it through these hurdles, you'll need something essential for any show – a costume!
In the game we have a huge selection of more than 80 different costumes for Leo and Emma can discover. Not only do these change up their appearance, they also give them special powers!
They obtain the outfits in the world of Wonderworld, and each unique costume allows them to make use of amazing skills. They can bash their enemies, walk in the air, freeze time or manipulate all kinds of objects… the possibilities really are endless!
Each of the 12 chapters depicts the inner world of someone trapped by negative emotions, and you can obtain different costumes in each chapter. As you work your way through each chapter, you'll have to use all the costumes at your disposal to set free the heart of the troubled inhabitant, who has turned into the formidable boss of their world.
Balan Wonderworld is being made by a team of amazing and dedicated developers from our all-new action gaming brand within Square Enix, Balan Company.
Along with myself, Balan Company is a collection of video game developers, visual artists, composers, and more, who have joined forces to make a platformer with a moving story.
Within this team I'm thrilled to be joined by the legendary Character Designer Naoto Ohshima — who I worked together with in the 1990s to create Sonic the Hedgehog. It's been more than 20 years since we last worked on a project together so it's really exciting to collaborate once again and create a Wonderworld full of new characters!
Oshima's style is imbued not only in the character designs, but also throughout over 80 different costumes for the player, the stage decorations, and even the boss designs!
Balan Wonderworld will take to the stage in Spring 2021 and is coming to both PS5 and PS4. What's more, those who purchase the PS4 version will be able to upgrade to the PS5 version for absolutely free. We have so much more to show and tell you about the game and we can't wait for you to see it in the near future.
Be sure to follow our social media channels for the latest updates. See you when the show begins in Wonderworld!