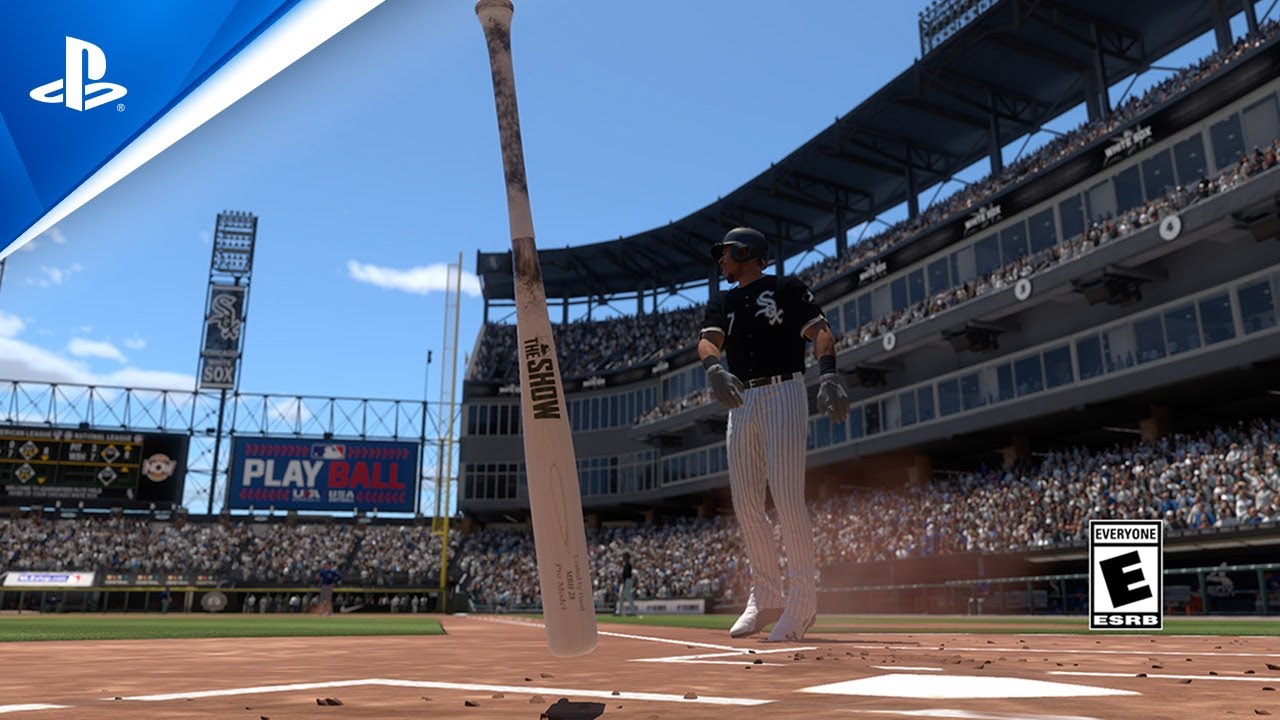 New features include online roster updates, Topps Now Moments, monthly awards, and more.
Major League Baseball's 2020 season has arrived, and now is the perfect moment to celebrate Opening Day with MLB The Show 20 Standard Edition, now available for $29.99 MSRP through August 5, 2020. Whether growing your player in the RPG-inspired Road to the Show or competing in online Diamond Dynasty, the development team at San Diego Studio are excited to share new features and content that give everyone the power to be a hero and live their ultimate baseball dream.
Online Roster Updates
By connecting online, Player attributes will now be updated every week to more closely align gameplay to recent player performance. Roster sizes will remain as they would for a normal 162-game season.
Opening Day Moments Are Here
Play some of the most highly anticipated hitter-and-pitcher match-up moments from Opening Day online beginning today, July 23. Complete this group of moments to unlock a Diamond Live Series player item to use in-game for your custom player in Road to the Show or with your team in Diamond Dynasty.
Topps Now Moments Return
The fun doesn't end after your favorite Major League Baseball teams finish a series. Go online to unlock Topps Now player rewards to use in Diamond Dynasty as you relive the best plays, comebacks and walk-offs with new moments each week during Major League Baseball's 2020 season.
Monthly Awards
With Major League Baseball's return, MLB The Show 20 recognizes the best performances each month with new Programs in-game after connecting online. Win missions and moments to progress towards earning the Lightning player of the month.
Developer Live Streams
Join the team of San Diego Studio developers on Twitch and YouTube as they share the latest in MLB The Show 20 content and news, like announcing the backwards-hat Ken Griffey Jr. Home Run Derby Series Collection Reward. Tune in tomorrow, July 23 at 3 PM PT, as they reveal key details surrounding upcoming 6th Inning Program content.
Limited Time Promotion
With continuous new content and game modes designed for every gamer, it has never been a better time to join the MLB The Show 20 community. To fully celebrate the start to Major League Baseball's 2020 season, MLB The Show 20 Standard Edition is available for $29.99 MSRP through August 5, 2020 and Stubs are up to 40% off regular price through July 28, 2020.
In the meantime, please make sure to watch The Show Nation and our Twitter page for the latest updates. Let's play ball.