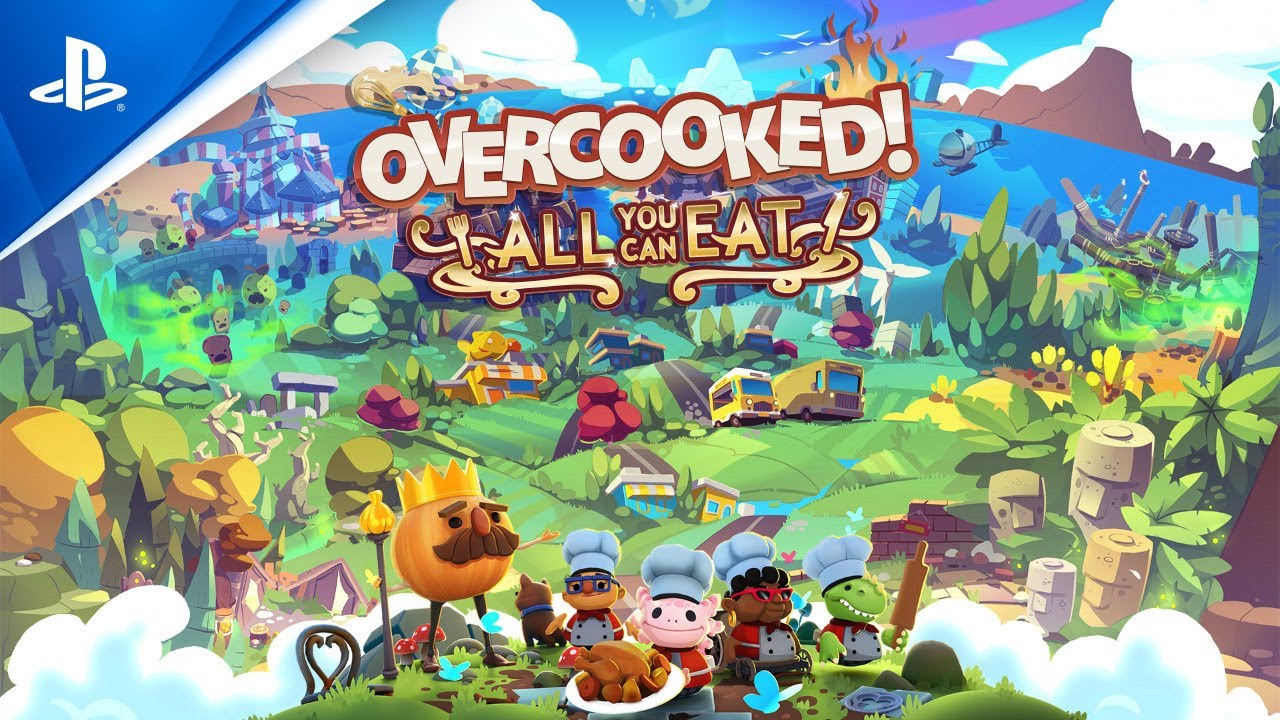 This two-game buffet blends 4K visuals and other treats for the ultimate culinary party experience.
Hey to the fans of all things PlayStation and cooking carnage! My name is Holly and I work over at Team17 as brand manager on the Overcooked! franchise. I'm super excited to say that we at Team17 have been working with Ghost Town Games to cook up something truly special for PlayStation 5: Overcooked! All You Can Eat.
Overcooked! All You Can Eat sees Overcooked! and Overcooked! 2 blended together with all additional content and remastered up to 4K in a delicious definitive edition. Making use of the power of the PS5, Overcooked! AYCE offers stunning 4K visuals, cross-platform multiplayer, and rapid loading times — meaning more time for culinary carnage!
A visual feast!
Both games have been taken to the next level with stunning, enhanced 4K visuals — this is the best that the Overcooked! series has ever looked.
Cross-platform multiplayer
Enjoy the cooking chaos with all of your friends using cross-platform multiplayer and voice chat. A shared multiplayer queue means reduced waiting times for games.
Overcooked! goes online
You asked and we listened. Overcooked! has been rebuilt in the Overcooked! 2 engine, allowing for fully integrated online multiplayer. Revisit your favourite kitchens from the first game in stunning 4K and ONLINE!
Assist mode!
Because we know Overcooked! is a family favourite, we wanted to look at ways to make it easier for anyone to join in the fun, regardless of their gaming ability. Assist mode offers a number of options to allow for a less frantic game including slower recipe timeout, increased round timers and the option to skip levels.
Accessible for all!
We wanted to allow as many players as possible to join in the food frenzy and so have been investigating a number of options to increase accessibility. Scalable UI, dyslexia-friendly text and colour blindness options are all available.
Tasty new content!
Finally, Overcooked! AYCE will offer up some new, exclusive content: new levels, new chefs and new mayhem. More information will be coming soon on this but for now, here's a sneak peak. Meet our adorable axolotl chef!
Whether you're new to the Overcooked! series or a seasoned chef, we truly believe that this is the best way to play and a natural fit for the PS5!