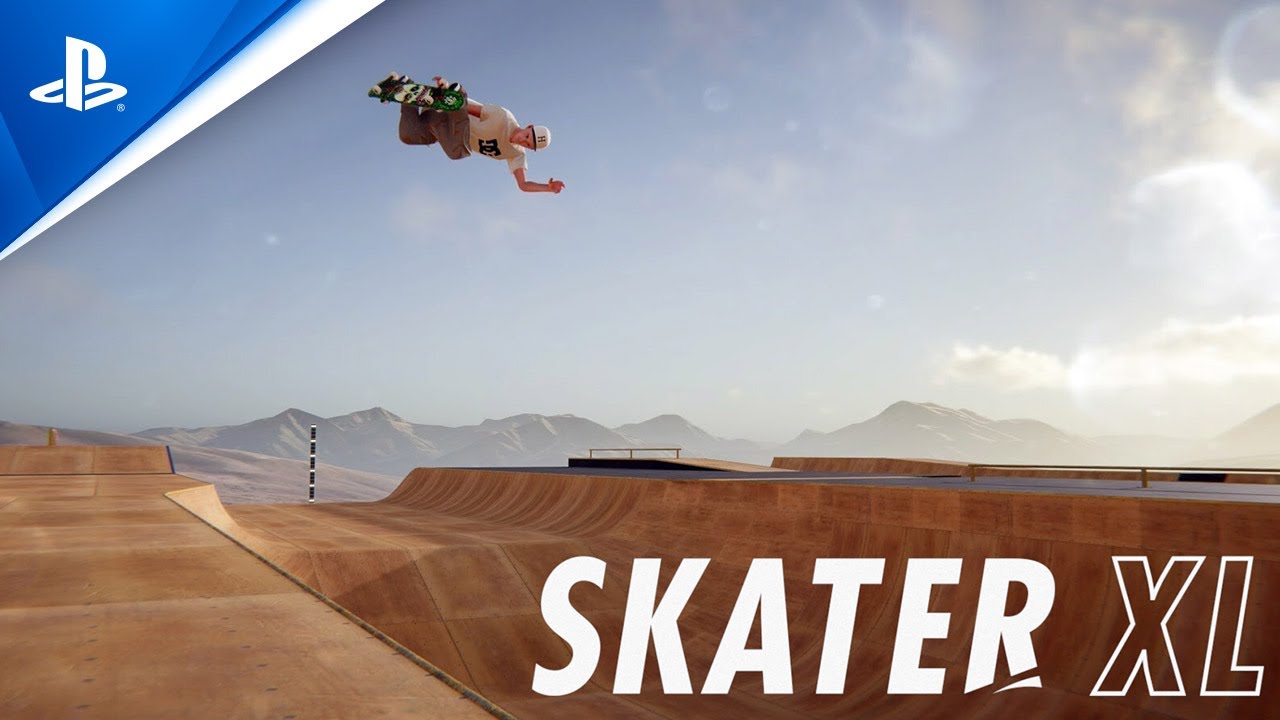 Link together your best tricks, spins, and grabs in this multi-purpose map.
Welcome back to yet another Skater XL map reveal! We really think you're going to like this one, especially if you like going big…
At its core, our mission with Skater XL was to make skateboarding, in all its forms, accessible to as many people as possible. While street skating gets much of the shine today, ramps are a huge part of skateboarding and crucial to any true representation of skateboard culture. From the backyard vert ramps of the '80s to the boundary-breaking mega structures of more recent years, skateboarding's history was written on plywood.
While our outward development focus through Early Access may have appeared to be driven toward a focus on street skating mechanics, in the background we were quietly refining the transition skating experience with the same attention to detail.
Many of the improved transition skating features released in our latest PC Early Access update have had very positive community reception, and we have continued to enhance the mechanics in advance of our launch on PlayStation 4.
As with Skater XL's controls on other terrain, you are in full control of the board at all times on ramps and have the same ability to add style and nuance to all of your tricks. From the technicalities of the perfect spine transfer, to tweaking a backside 540 melon over the 135' gap in just the right way, the transition experience is designed to be just as satisfying as all other areas of gameplay.
"But where are we supposed to use all these cool transition skating features? I've only seen street maps!" Well, I'm very glad you asked. Welcome to The Big Ramp!
Modeled after the desert dwelling ramp structures that broke the barriers of what is possible on a skateboard, The Big Ramp is truly insane terrain! Encompassing many different sizes and shapes of vertical variety, this map is where you want to come to GO BIG!
If you're looking for a real crowd pleasing remake of your favorite gold medal run, start at the roll-in above the 135' gap jump which lands straight into the massive 60' quarterpipe. Here we are talking about some serious hangtime. Link together your best tricks, spins and grabs on your quest for the perfect run. You can also take the gap to rainbow rail or kinked ledge if you want to up the level of difficulty. This section is perfect for creating jaw dropping clips in the in-game replay editor.
In the mood for a more straightforward vert skating experience? Check out the vert ramp section, complete with bowl corners and multiple height variations just waiting to be thrashed.
Transition tech more your speed? Hit the mini zone, which is chock full of smaller quarterpipes and spines, just itching for all the lip tricks you can throw at it. Our unique game mechanic allows you to roll into and out of grinds without popping, allowing some of the smoothest coping grinds and stalls ever seen in a skateboarding game.
Explore the area more to find other features like hips, tabletops, bank to ledges, and everything that make The Big Ramp a plywood paradise!
Check out this map along with Downtown Los Angeles, Easy Day High School, Grant Park Chicago and more when Skater XL drops on PS4 July 28!