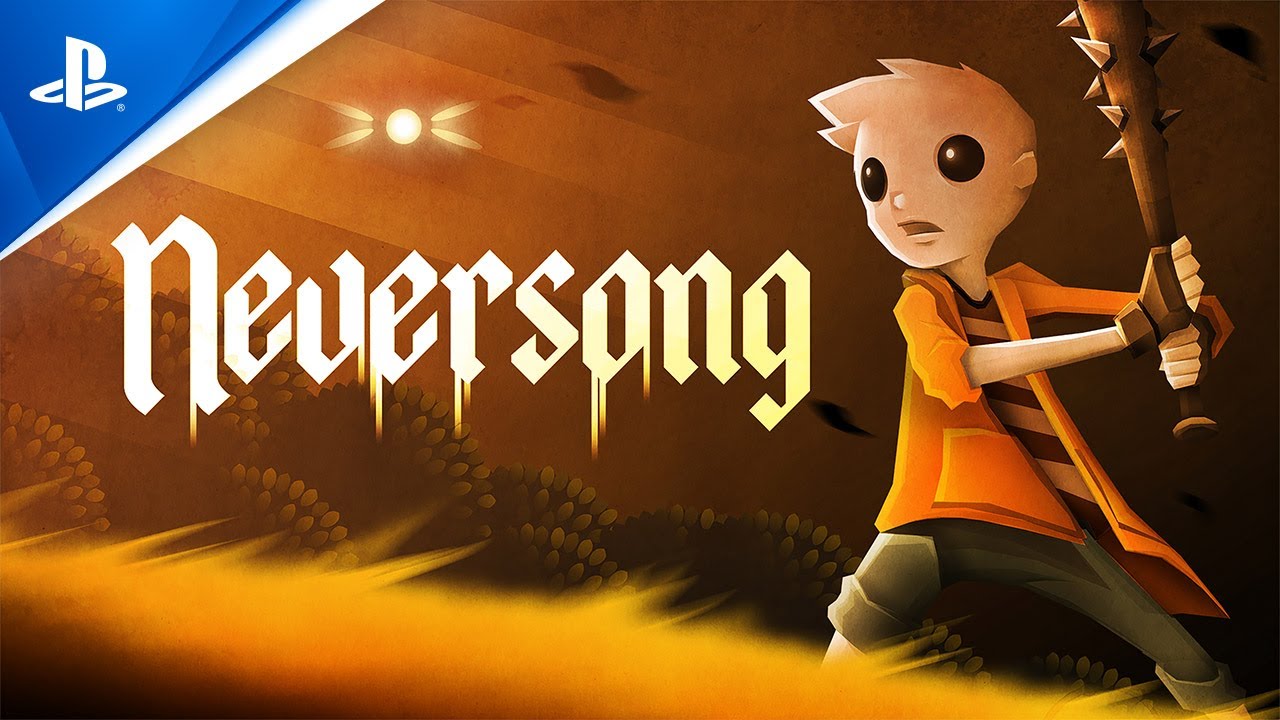 Atmos Games rebuilt their fan-favorite, Coma, from the ground up for its upcoming PS4 release.
When I was 18 years old I started making my first indie game, Coma. During computer lab, I would rush through my assignments just to spend the remainder of the period illustrating and coding a bizarre and beautiful world. I continued its creation into the evening in my bedroom, recording cringe-worthy voice acting lines and struggling to understand some of the most rudimentary lines of ActionScript 2.0 code. I released it on Newgrounds.com, expecting a few players and a decent score. Instead, it received over 8 million plays and glowing reviews. As you can imagine, I was shocked.
For the next 10 years, I dedicated my time and energy to fine-tuning what made Coma so special. On July 16, that same game will be released on PS4, although, under a new name that I find much more fitting. It's called Neversong, and it contains everything its audience in 2010 loved, but also an entirely new world and set of game-mechanics.
I'm incredibly proud of it, but it wasn't without the painful destruction and restructuring of the original. Here's what we did to make this game relevant in 2020:
First, my development partner, Serenity Forge, and I had to scrap the entire look of the original Flash game. It's an odd thing: a game's beauty is very much defined by the platform that it lives on. In playing the original Flash game Coma, it looked just fine in a tiny window on Newgrounds.com. But when played on PS4 on a full-screen TV, it suddenly looked like a 4th grader's project. Believe it or not, Serenity Forge and I went through three different looks, trying to re-use assets from the original Flash game to save time and money.
Unfortunately, I tossed the entire look and feel two months into the project, and opted to design an entirely new 4K world from scratch. In fact, this consistent building and tearing down is why the budget for the game became increasingly thinner and thinner — I couldn't stand looking at what I had made a decade ago. As I near my 30s, I am a new person entirely. I'm incredibly proud of Neversong's look and feel now, but I can imagine I may cringe at it when I'm 40. Becoming a better game developer means you're going to dislike what you made the day before!
Second, the original Flash game was 15 minutes long. Obviously, this won't fly for consoles. The simple and abstract poetry of the original game could simply not be spread over the course of a 4 hour adventure without becoming pretentious, watered-down, and ultimately annoying. So, similar to the art style, we tore down the original story and started fresh.
The simple concept of a boy in a strange dream-like coma was pretty much the only thing we were able to salvage. The rest, we took inspiration from Stephen King and William Goldman. First, from King's brilliant trope of a small town being haunted by a mysterious entity, and from Goldman in its discussion of just how fast childhood innocence can dissolve into violence.
In Neversong, players follow the story of Peet, a boy who has woken from a coma only to find a hauntingly beautiful world with no parents, a demonic ghoul named Dr. Smile, and a series of bizarre events pushing Peet into the bowels of his dark and twisted nightmare.
Finally, Neversong could not lean on the simplicity of the original Coma. If it did, the player would likely become bored, and even feel cheated. Indie games in the early 2010's often relied on a moody atmosphere with pretty much no real memorable gameplay mechanics. This was certainly true of the original Coma, which leaned heavily into atmosphere and forgot entirely about the importance of letting the player actually do anything. In Neversong, the partnership with Serenity Forge allowed Peet's bizarre adventure to transform into a hack-and-slash, parkour adventure.
With the help of a physics system built from scratch by Erik Coburn, we were able to immerse the player in a world where half of their time was spent swinging on vines, bouncing on insectoid's heads, or skateboarding through an abandoned sewage facility.
The indie game industry is becoming increasingly more competitive, and we felt it was paramount to maintain the beautiful atmosphere of the original, while also allowing the player to explore it with unique, fluid gameplay.
Ultimately, Neversong is a new game entirely, but capitalized on the prototypic nature of the original Flash game I made in high school. It's an amazing feeling, seeing something my pimply, cringey teenage self-made in his bedroom being enjoyed by the PlayStation community a decade later. It wasn't without hard work, willingness to change, and ultimately patience. But it was totally worth it.