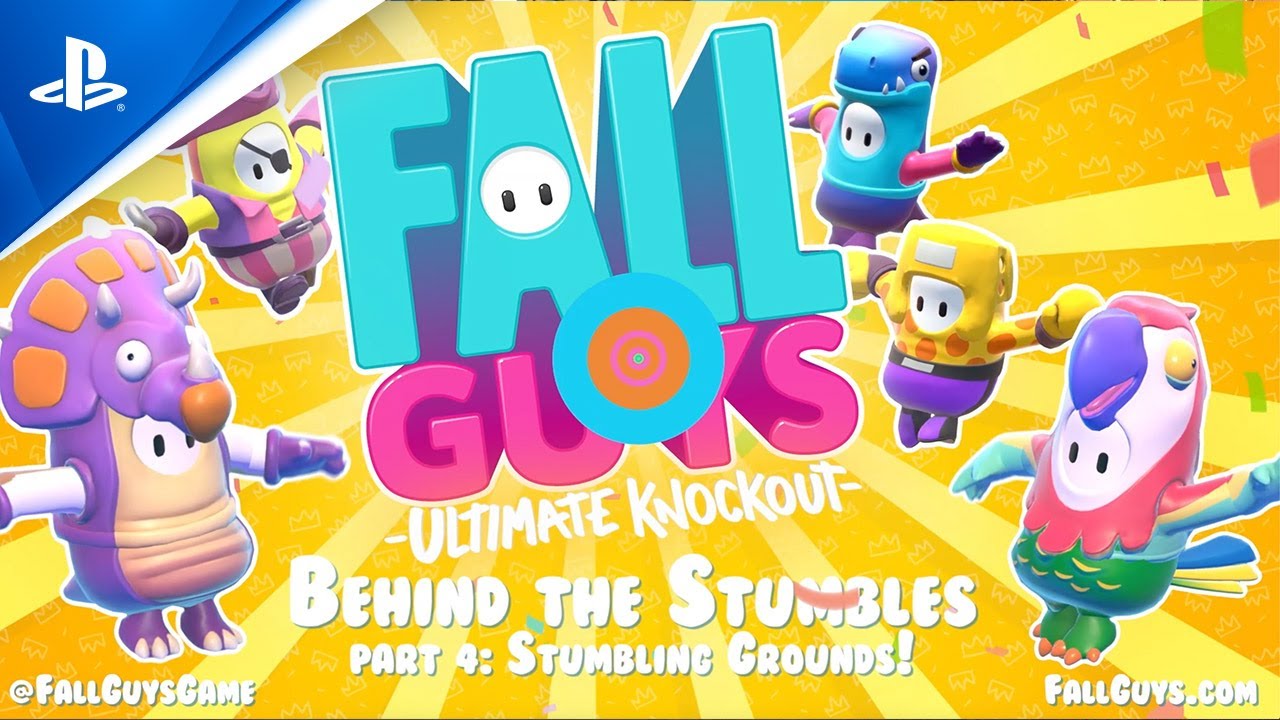 Learn what inspired Fall Guys in the newest episode of Behind the Stumbles.
Fall Guys is the ultimate showdown between 60 energetic jellybean shaped contestants. Through a series of challenging and varied rounds, competitors are eliminated until only one bean remains. The winner receives adoration, glory, and mostly importantly, the highly coveted Fall Guys crown!
In this episode of Behind The Stumbles, we'll be sharing some more info about exactly what kind of challenges you'll be facing within the colourful world of Fall Guys.
Some of the biggest inspirations for the game were game shows like Takeshi's Castle, Wipeout, and MXC. The team talks about their research process for the game and how they spent a lot of time rewatching clips from these shows.
In the ultimate test of game development dedication, we even sent our team out to tackle a real life inflatable obstacle course known as 'The Monster.' This helped inspire the bouncy and non-threatening materials used within the levels.
One of the challenges of Fall Guys is that each level is essentially an entirely new game mode. This meant that the designers weren't just creating new environments each time, but whole new mechanics and trying to create as much variety as possible, while ensuring each new round is as fun as possible.
As Community Manager, it's been awesome to see that within our community, the rounds are so varied that everybody has a different favourite. With a mixture of races, skill, and logic games, it really feels like there's something for everyone!
We can't wait to share more juicy details about the game as we get closer and closer to PS4 launch this summer!
We hope you enjoy this Behind The Stumbles video and are excited to try out all of these crazy levels for yourself!