Aquaman is on the way as the Storm's vengeful flood changes the game with Splash Down.
Following the activation of Midas' device at The Agency, did he successfully push back the Storm for good? No! As you dive into Chapter 2 — Season 3 of Fortnite, you'll immediately notice the major changes wrought by the Storm's vengeful flood.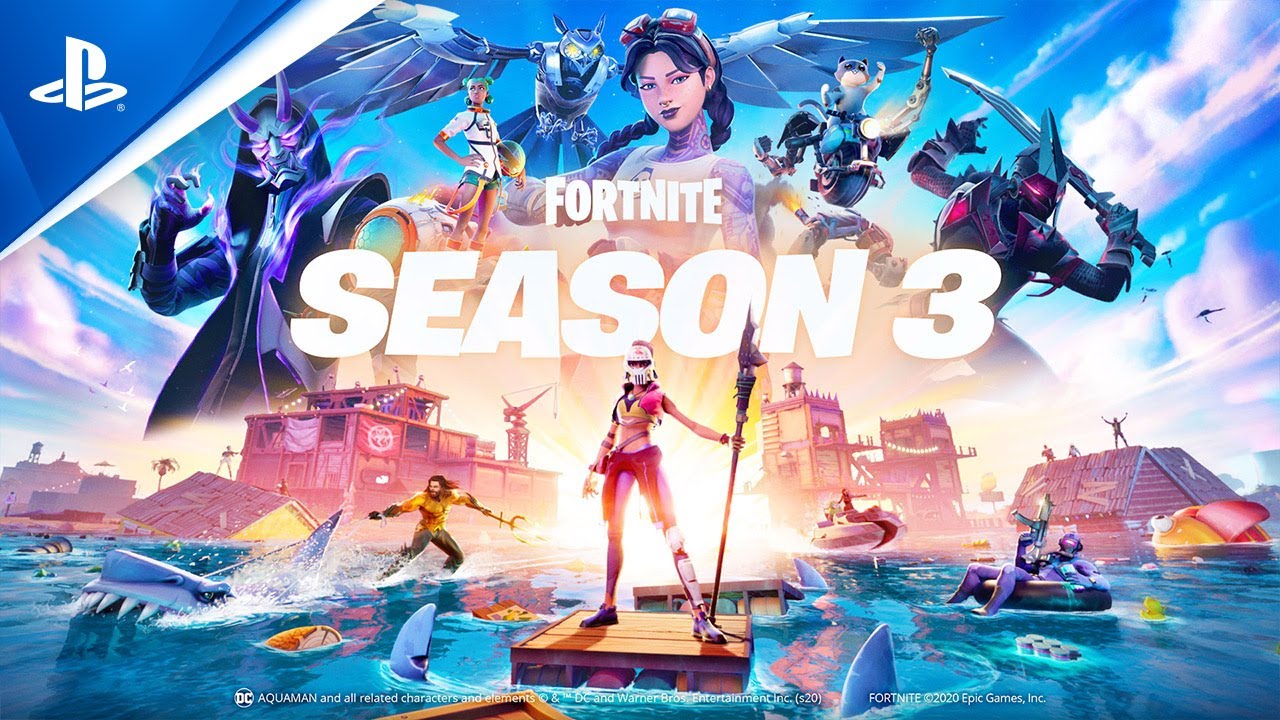 As the flood envelops the Island, you'll see environmental changes to popular landing spots as well as all-new ways that life on the Island is staying afloat. Just don't expect to be a lonely castaway: in addition to your teammates and opponents, the Island is now populated by Marauders and item-hungry sharks.
Along with a new Season, the latest Battle Pass has come ashore, bringing new Outfits, Pickaxes, Emotes, and more. And with this Season's flood, Aquaman will soon arrive with new Challenges to take on.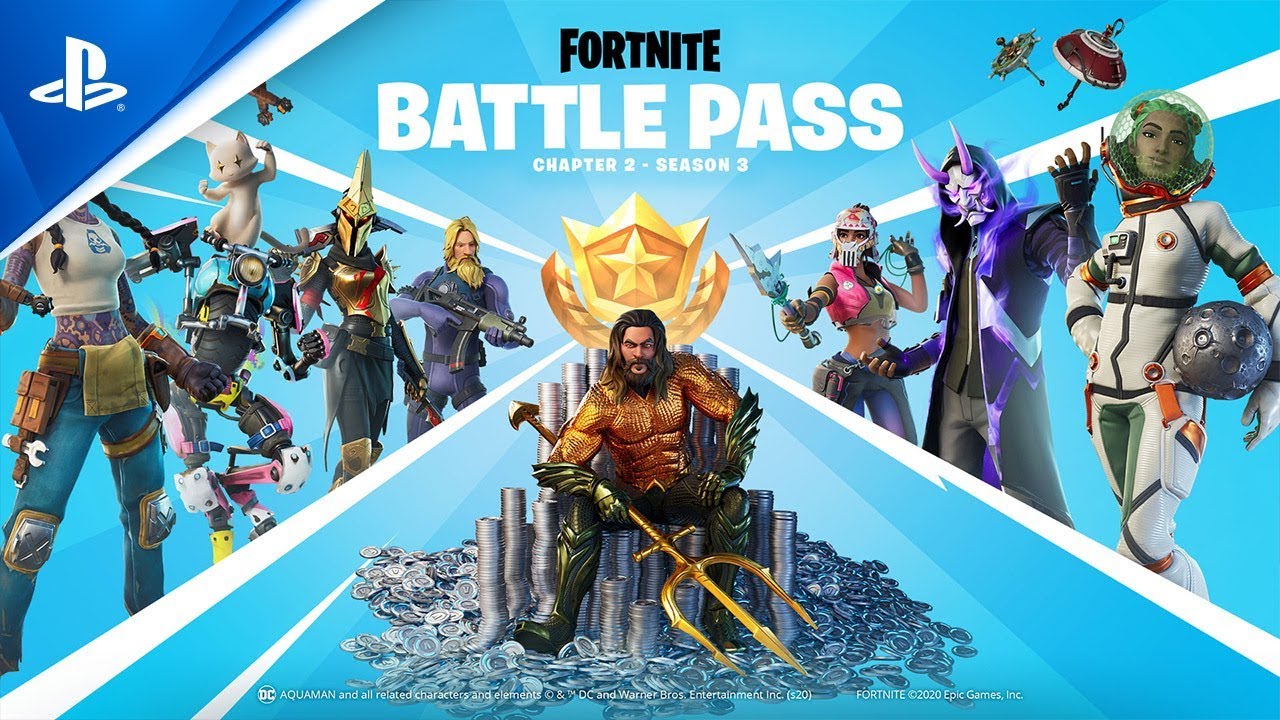 As the water level recedes over time, you'll see even more changes to the Island. Not only will new locations be uncovered, but so will new ways to get around. Stay tuned for more details down the road!