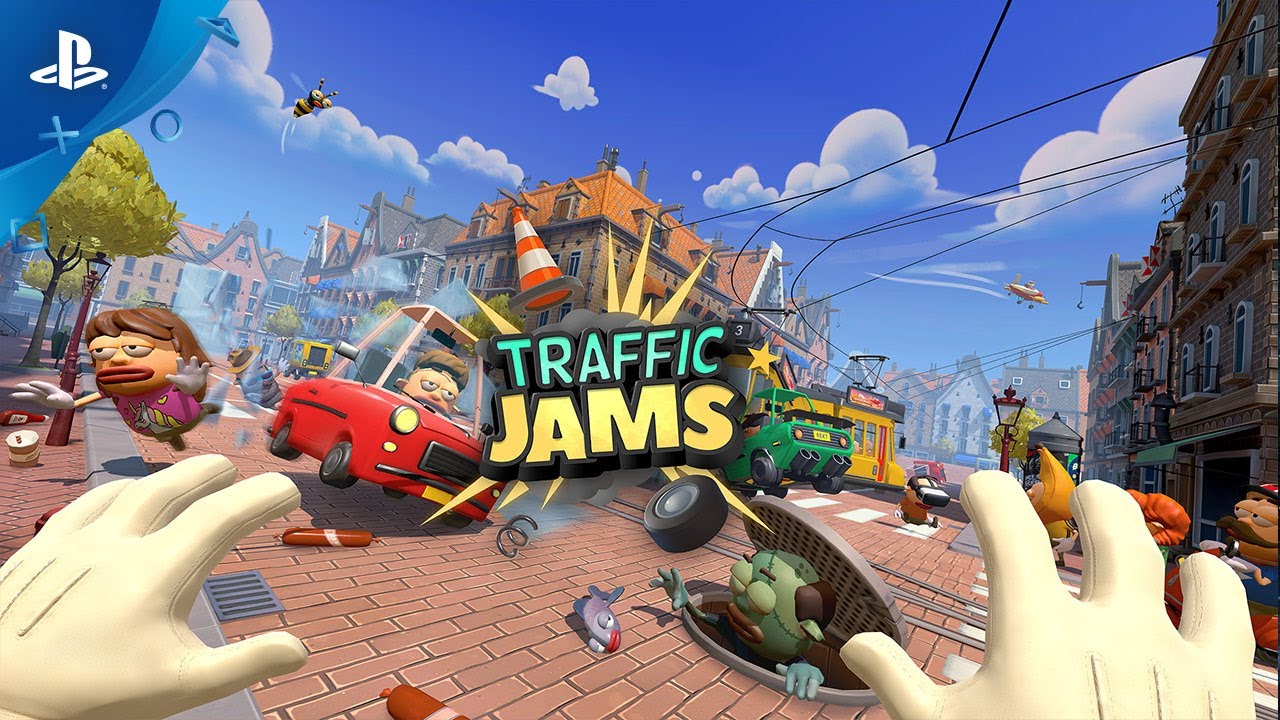 Play with up to four friends locally via mobile devices.
Hey everyone! I'm TamTu, community manager at Vertigo Games and today I have some exciting news to share with PS VR fans. After surviving the desert landscapes of the zombie apocalypse in Arizona Sunshine, exploring conquest and wargaming in Skyworld, and solving mind-bending puzzles in A Fisherman's Tale, we're announcing an all-new PS VR game: bring rhythm to traffic chaos in Traffic Jams!
Traffic Jams is a tongue-in-cheek VR game developed by our amazingly talented friends at Little Chicken Game Studio that we are bringing to PS VR in September of this year.
In the world of Traffic Jams all traffic lights have gone out and you are the only one who can keep traffic flowing in the face of outrageous events and flagrant road rage. Starting out on a quiet corner in a small town, traffic control job offers soon start pouring in from iconic cities around the globe. Using intuitive VR controls on dual PS Move controllers, it's up to you to guide rude pedestrians, impatient drivers, and the occasional meteorite along before road rage strikes. Sound easy? Think again! This chaotic VR game is full of monsters, (un)natural disasters, and something called… 'cheese bowling'?
And that's not all, because aside from the beefy single player career mode we're proud to reveal Traffic Jams will sport a couch party mode that will let you share the fun of VR with up to four friends, locally, on mobile devices!
In Traffic Jams, you'll be taken under the wing of Dennis, the self-proclaimed world's best traffic controller… EVER!!! He comes from a place called Jam City, which gets its name from its many flash mobs and packed intersections. Armed with dreams of superstardom, a sassy attitude and fresh dance moves, he has taken it upon himself to teach you the ropes of traffic controlling (although between you and me, he'd rather be dancing). If you give him a chance, he'll take you on a jam-packed global adventure to become the Ultimate Traffic Showman.
We hope to see you out on the crossroads this September on PS VR.