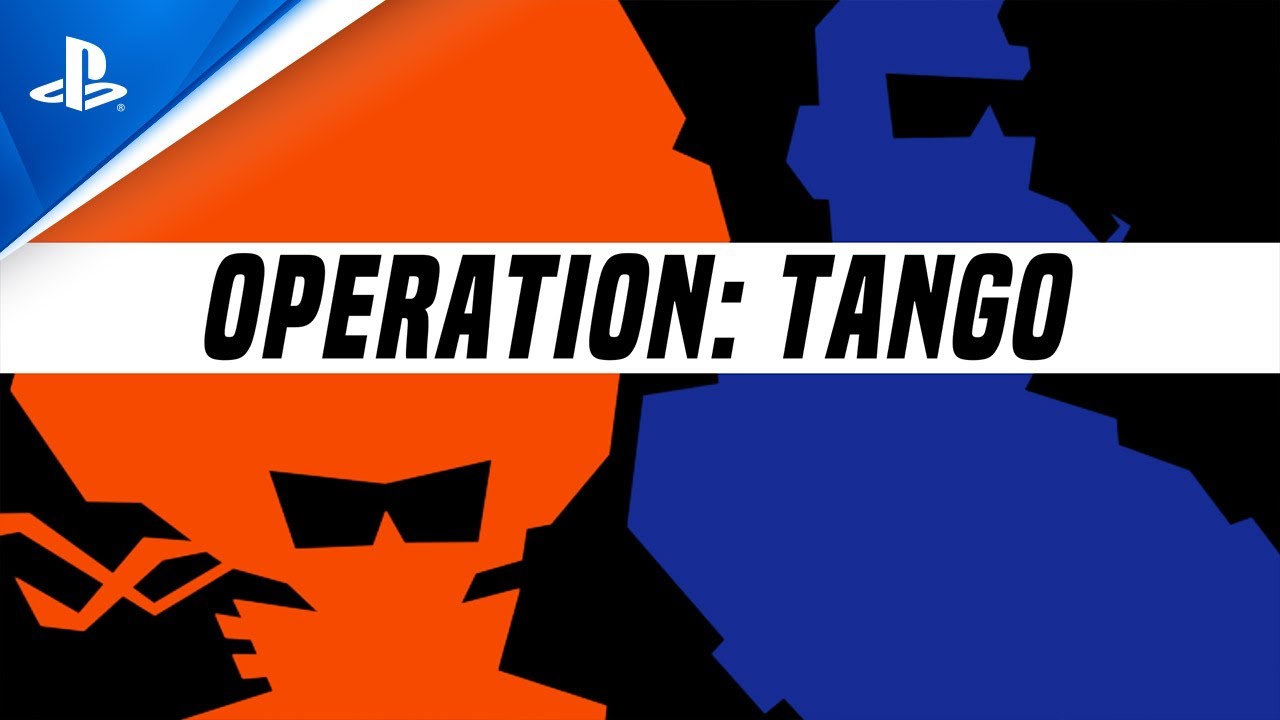 It takes two… to save the world.
Who wouldn't want to play a game that allows you and a friend to live out your most ambitious spy fantasies? Although loosely inspired by Hollywood's most iconic spy franchises, Operation: Tango was conceived partly in response to fans requesting that co-op be added to our first commercial game release, Leap of Fate. We love games that connect real people to accomplish cool things, and we felt there was ample room for innovation in the co-op space, especially when considering the limitless possibilities in a near-future setting where two elite operatives with vastly different skill-sets work together to bring a global menace to its knees.
From a pure development standpoint, creating Operation: Tango has been like building two games in one, crafting a deep experience and robust gameplay for an agent who is physically within each location as well as for a hacker who has access to the far reaches of a digital infrastructure, unique to the network at each location.
Although both perspectives on the mission are completely different, players will always feel linked — and not just by voice chat. As the agent, you might notice a camera in the corner of the room you're scouting. Feel free to wave (or use a few less polite gestures), and the hacker is sure to witness your rudeness on his surveillance cam feed. As the hacker, you might send a message of your own by editing the scrolling text feed on a prominent display.
Unlike many cooperative shooters in which not all players feel they have a critical impact on the outcome, Operation: Tango places both players in key roles that fully complement one another in powerful ways. With no pre-defined "support" role — and thus no strict offense or defense — players are free to define their own experience within the world, arriving at solutions in an organic collaborative way. Operation: Tango isn't a game that can be played alone. Together, you'll gain access to the mainframe's server. Together, you'll outsmart security drones. Together, you'll escape a facility on lock-down with invaluable intel…
Your partner cannot succeed without you; nor can you succeed without them. Each role is designed to allow players the ability to constantly surprise their partner with their unique contributions, and all scenarios are devised to encourage players to cooperate in ways they've never experienced within traditional co-op games.
Keeping both players constantly engaged, challenged, and communicating is the core mandate for our design team. Understanding how players interact with one another and amplifying the opportunities to do so are both imperative. It's not enough to entertain one player while the other has nothing to do. Downtime in asymmetrical co-op is never an option!
Perhaps that's why so few asymmetrical co-op games exist. We're confident that the vast majority of gamers have never experienced anything quite like Operation: Tango, and we hope to disrupt expectations within the genre. Verbal communication is at the heart of the experience, with progression tied to the dialogue between friends. Only by sharing the unique perspective of each role can players overcome the many challenges that stand between them and completing each mission.
Playtesting is a critical part of our process, and we love nothing more than watching perfect strangers forge friendships in the process of playing the game. Unlike traditional shooters or other games relying solely on action, we can offer players a plethora of options for meaningful interactions. Whether it's the hacker trolling the agent by activating horrendous elevator music, or the agent flagging the hacker as a digital virus and forcing the system to delete him, finding your own fun within the experience is as important to the design as the many obstacles you'll overcome together.
The end result is a feel-good spy-thriller adventure that keeps the focus solely on you and your friend. Whether you're next-door neighbors or live in separate countries across the globe, Operation: Tango is a game that brings people together. Once you've experienced it for yourself, you'll understand exactly why IT TAKES TWO to save the world.