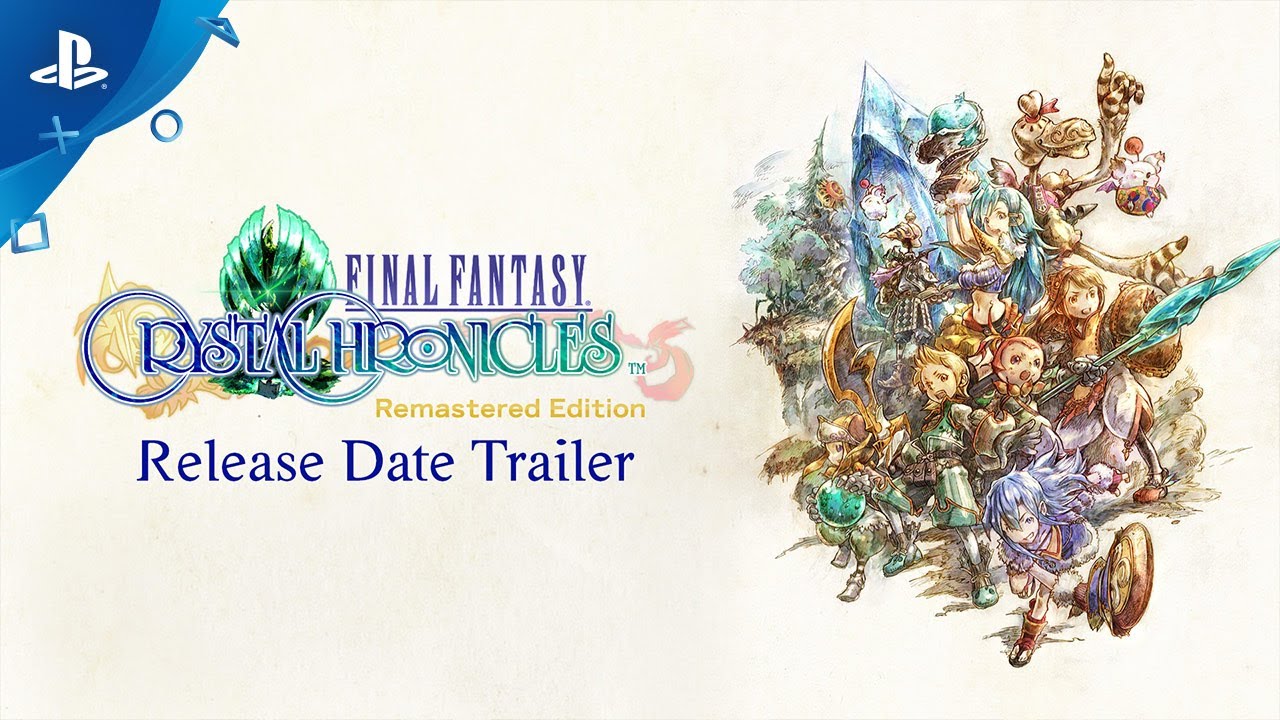 The revisited classic RPG features 1-4 player online co-op, updated visuals and voiceovers, new content and more!
We're excited to announce the release date for Final Fantasy Crystal Chronicles Remastered Edition. The beloved RPG will arrive on PS4 on (dramatic pause)…
…August 27, 2020!
As the name implies, this is a remaster of the classic Final Fantasy Crystal Chronicles, which originally released in the West back in 2003.
That means this is the first time the game will be available on PlayStation — and believe me, it's been well worth the wait because this is far from a simple re-release.
The team has refined and improved the adventure, enhancing numerous elements and even adding entirely new features. We'll talk about them here, but you can see some of them in action in the new trailer above.
Before we dig into the laundry list of enhancements though, we should probably introduce the game for any of you who aren't already familiar with it.
What is Final Fantasy Crystal Chronicles?
Final Fantasy Crystal Chronicles is a 1-4 player RPG that focuses on a young group known as the Crystal Caravans, as they embark on an epic journey to search for myrrh. This precious and rare liquid is desperately needed to cleanse and maintain a crystal that protects them, and their world, from a poisonous gas.
You – either on your own or with up to four friends – will embark on perilous quests, explore beautiful lands full of secrets and face the dangerous monsters that lurk within.
What's been added to Final Fantasy Crystal Chronicles Remastered Edition?

As mentioned, a host of enhancements and features have been added to this new game — so much so we should probably call it Remastered Addition. I mean, yes, that's a terrible pun that barely makes sense, but the overall point stands.
Here's just a sample of what's in this new and improved edition:
Improved visuals and audio: Final Fantasy Crystal Chronicles' always had a unique sense of style, and on PS4 it's never looked — or sounded — better. You'll be able to explore this expansive world with updated HD visuals and even enhanced audio.
Character voiceovers: the inhabitants of the game have been brought to life with new voice acting.
Online multiplayer — with crossplay! Final Fantasy Crystal Chronicles is an amazing co-operative multiplayer experience, and Remastered Edition makes it easier than ever before to join people to play with. You'll be able to travel with up to three other players (four players total) — and crossplay support means anyone who owns the game will be able to join!
New challenging dungeons: This updated version of the game also features new dungeons for you and your friends to battle through. We could say more, but we'd rather let you discover them for yourselves.
An entirely new 'Mimic' feature: By collecting stamps, visiting Moogle Houses or completing difficult dungeons, you'll get Memory Crystals which you can use to change your characters' appearance to that of various characters you'll meet on your adventure. If you want to add a bit more pizazz to your party, now you can!
---
As you can see, there's a lot to look forward to with Final Fantasy Crystal Chronicles Remastered Edition. You won't have long to wait before you can experience it all for yourself — the game will be available to download from PlayStation Store on August 27, 2020.
So look forward to that — and perhaps we'll see you online!