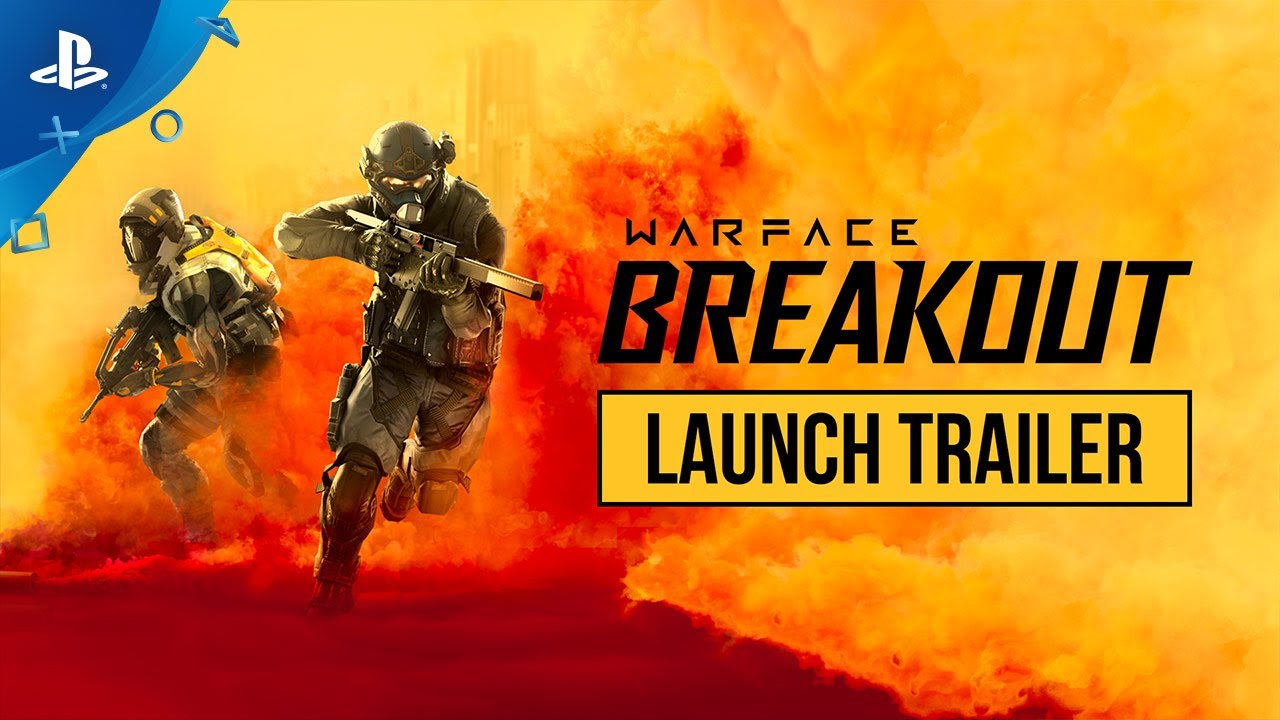 Get tactical in a new shooter that pays tribute to classic competitive shooters.
Everyone at My.Games is extremely excited to announce our next game. Warface: Breakout is a tactical online FPS that returns the competitive shooter experience to its roots, and it's available today on PS4 — surprise!
A new standalone entry in the Warface franchise, Warface: Breakout is brimming with fresh yet familiar FPS action. Drawing inspiration from the legendary Counter-Strike, our goal with Breakout was to bring the genre-defining formula of gunplay-focused combat, 'defuse the bomb' gameplay, and weapon buying mechanics to PS4 players.
The game is set in a dark, near-future Earth where war has become a ceaseless business venture. When stakes are high and things start to look messy, the corporations leave the dirty work to mercenaries, ruthless guns for hire who will complete any mission for the right price.
In Breakout, Wardens and Reapers are the best mercs in the business. The Wardens are ex-military warmongers who play by their own rules: they go in, get the job done, and they're out before the enemy can find a trace of them. The Reapers are chaotic, blood-thirsty fiends who wreak havoc, bow to no one, and won't stop until they have paychecks in hand. Fighting for either faction, players can work to plant and detonate a bomb, or try to defuse it. Eliminating all opponents in a good old-fashioned firefight is also an option!
Five multiplayer maps are available with today's release of Warface: Breakout, each offering a variety of strategic opportunities where your combat skills can shine:
Storage: A classic, two-lane map with plant sites on either side of a storage building
City: An open skyscraper's rooftop in the heart of a futuristic city with some really good sniping points
Sandstorm: A sandstorm-ravaged excavation site in Egypt where you have to disrupt or defend the scientific research process
Oasis: A gorgeous, Eastern-style palace that conceals a maze of corridors
Facility: A network of streets encompassing a suburban facility complex
You can adapt your strategy to these maps as you learn to master over 30 realistic weapons, each kitted out with unique recoil patterns and gameplay styles. Fire assault rifles and SMGs at mid-range, dominate close-quarters combat with shotguns, or hit the enemy hard with sniper rifles and machine guns.
Breakout will continue to evolve after launch, with free seasonal content set to introduce even more new experiences. You can complete seasonal challenges to earn exclusive, limited-time rewards without the need to purchase a Battle Pass. Fight, climb the ranks, and explore all the latest content to find new ways to play!
We can't wait for you to discover Breakout, and we hope you enjoy playing it as much as we enjoy making it. Warface: Breakout is available to buy today at PlayStation Store!