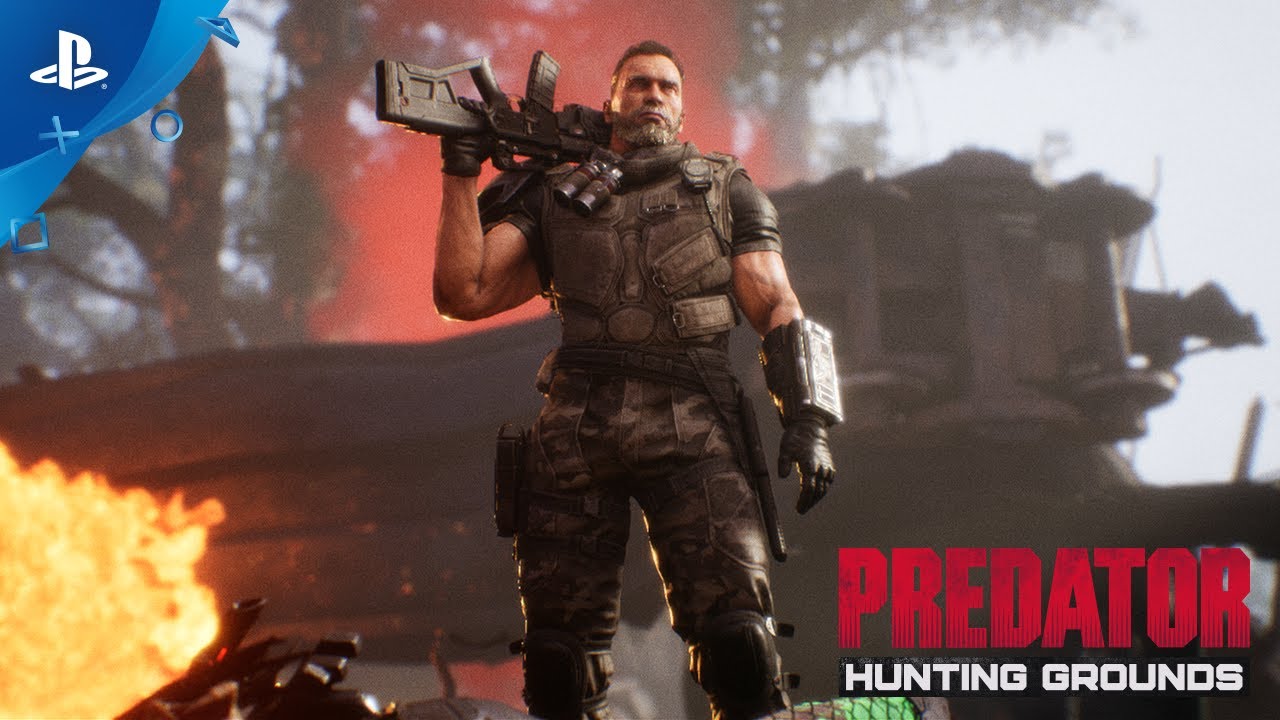 How Illfonic updated the iconic character, from his new look to building out his 38-year history with the Predator
We don't know about you, but that was the longest two weeks from announcing to playing new game content for us. We are so excited the day is here and you get to experience Dutch's story now with us with the free update. When we were looking to add Dutch into the game it wasn't lost on us that 38 years would have passed from the '87 film to this game's timeline, and that means a lot of life lived and stories to tell. It was really great to throw a bunch of ideas around and work with the team at 20th Century Studios Games to make sure everything made sense in the Predator universe. A lot has happened since then, literally and figuratively; comic books, more movies, new characters in the universe, etc. It was important to all involved that we could weave Dutch's story throughout.
We decided the best method for delivering this story would be in recordings that Dutch would have made over time, similar to Jake Busey for the Sean Keyes character. The difference is that these recordings will unlock as you rank up and you will have access to them when you hit those various levels, versus finding them in game and needing to earn the right to keep them and listen to them later. You will get to hear Arnold, as Dutch, tell you where he has been and what he has been up to over the years!
And if hearing Dutch isn't enough for you, then you can choose to buy the first of several planned DLC drops, and play as him too. We were able to make Dutch a playable character for the game, which makes this DLC so exciting for me, and the whole team. I am beyond thrilled everyone was able to make this happen! Players will get special gameplay lines delivered from Dutch when you play as his Fireteam character. These only come with the DLC purchase.
We did many iterations on his character skin to get it just right and make certain everyone loved the final product. It visually captures that Dutch has been out there fighting the good fight, collecting information on Predators around the globe. His character looks as though he has been hardened from battle; he is someone you want backing you in a fight.
Purchasing the Dutch DLC will also get you early access to his QR5 and his knife, these are new weapons that are coming to the game. These weapons won't be available to other gamers until later in June. These unique weapons have been used by Dutch over the years while on the hunt for Predators. The QR5, Hammerhead, is a new weapon to the universe. It is a fully automatic assault rifle equipped with an underbarrel grenade launcher. The knife is a custom blade, taken from the gauntlet of a slain Predator and repurposed as a human weapon. Use this arsenal and play as the one and only Dutch on his mission to hunt down and kill the species who wiped out his team. I can't wait to see Dutch face off against the Predator once again. See you in the jungle!