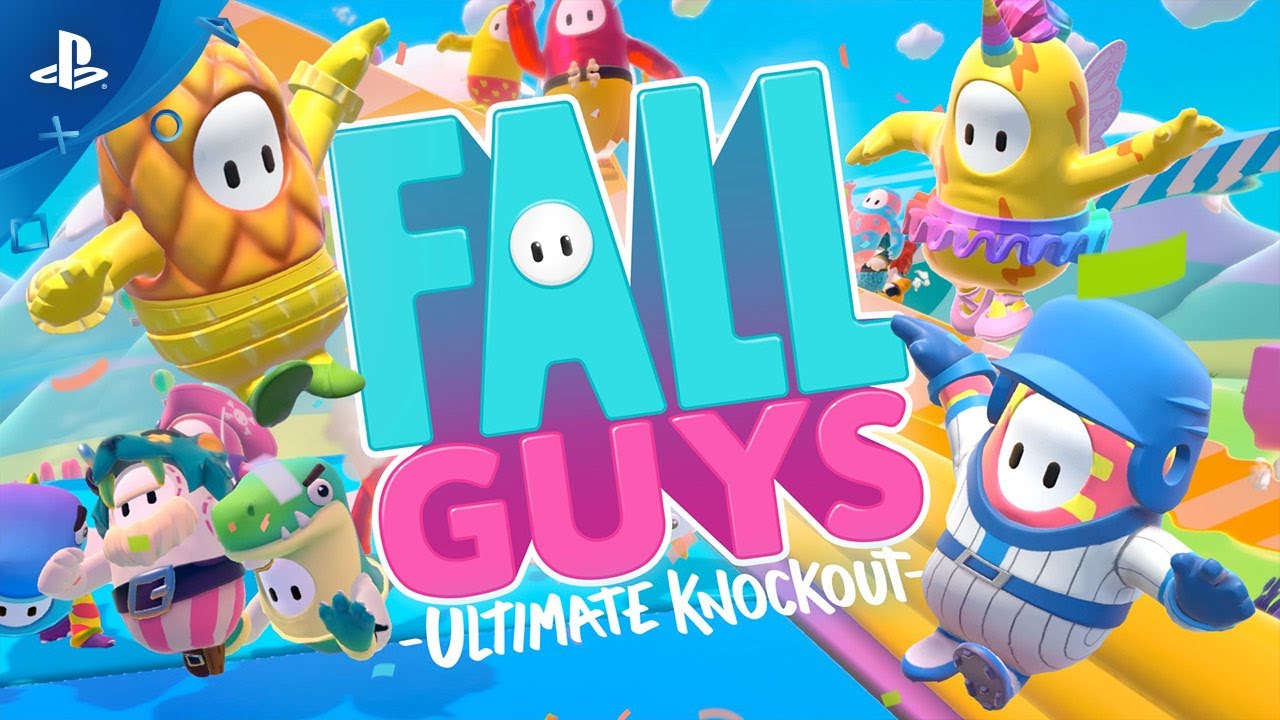 Dress for success in the latest Fall Guys 'Behind the Stumbles' video.
Ever wonder how the adorable, colourful little beans from Fall Guys: Ultimate Knockout came about or how our dev team conjure up the best costume ideas?
This week we're excited to reveal the next Behind the Stumbles episode to the PlayStation community, and divulge some handy tips on how to design your own Fall Guy!
Our art team loved having time to reflect on how far these little beans have come. Can you imagine they once looked like this?
Some quick initial 3D mockups made by our artist Alberto Hernandez to lay down some possible Fall Guy proportions
Right at the end of our team's first day of work, our Lead Designer Joe stumbled across a chunky little yeti-shaped vinyl toy near the printer that our Senior UI Artist had designed. Inspired by the shape, he showed it to the rest of us and from that day forward our little Fall Guys began to take proper form.
But Fall Guys wouldn't be complete without some extravagant, unwieldy costumes. Why even bother trying to cross the finish line if you can't do it in style?
With hordes of other players surrounding you on screen, patterns and costumes not only allow everyone to express their wildest runway dreams, but they also help you see your Fall Guy as they stumble their way from round to round. There's also joy to be found in designing a Fall Guy that looks both ridiculous when they win and hilarious when they fail.
Alright, ready to try it out yourself? We'd love to see ideas flood through from the PlayStation community here. And conveniently, Mediatronic is currently running a Make a Fall Guy competition each month where we pick one winner whose design will end up in-game alongside our other creations!
As principal artists, Ash and myself have spent a lot of time drawing up different Fall Guy designs so we've got some tips:
1. Tap into your inner child and embrace your creativity!
If you think it's a fun and cool idea then you're probably heading in a good direction. You don't have to nail it the first time, it might take several attempts until you find something you're happy with. Sketch out a few options first and then hit us with your favorite!
2. Look everywhere for inspiration!
Having trouble coming up with ideas? You'd be surprised how inspiring even your immediate surroundings can be. Are there any household items that could be turned into fun and silly costumes? Any food in the fridge and cupboards? Is there a window you can look out of? Sometimes it's the everyday seemingly mundane things which can become exciting and hilarious! The universe is full of ingredients for you to use so have fun trying different things out.
3. Simplification is key!
Fall Guys are small in the game and little details can get lost. How far can you simplify your design? Try zooming out and drawing your idea from a distance so you can figure out what the most important parts of your design are. Hide the top-half of the costume for a moment. Can you tell what your design is based on the bottom half alone?
4. Be bright, be bold!
The Fall Guys world is one of delectable rainbow colours and squidgy texture. Even our pastels are pushed to the limits. Shape isn't everything. What color combos, patterns or textures can you add to your costume or Fall Guy skin?
5. Ask yourself – On your way to ultimate victory or glorious failure what costume do you want *YOUR* Fall Guy to be wearing?
We'd totally be lying if we didn't say that a lot of the costume ideas we've had have come from individual obsessions on the team. For those of you who've seen Fall Guys at PAX, you may have noticed we usually name one of the characters Quackers— this is because one of our designers, Joseph, has an obsession with ducks, so if you see any ducks in-game, you'll know where they came from.
The sky's really the limit here, whether your idea is crafted together with a smorgasbord of found objects from your backyard or precisely sculpted in Photoshop, we're excited to see what you come up with!
We can't wait to share more soon as Fall Guys: Ultimate Knockout heads towards launch on PS4 later this summer. Grab a seat on the hype train and stay tuned for our next Behind the Stumbles for a look behind the dev curtain!