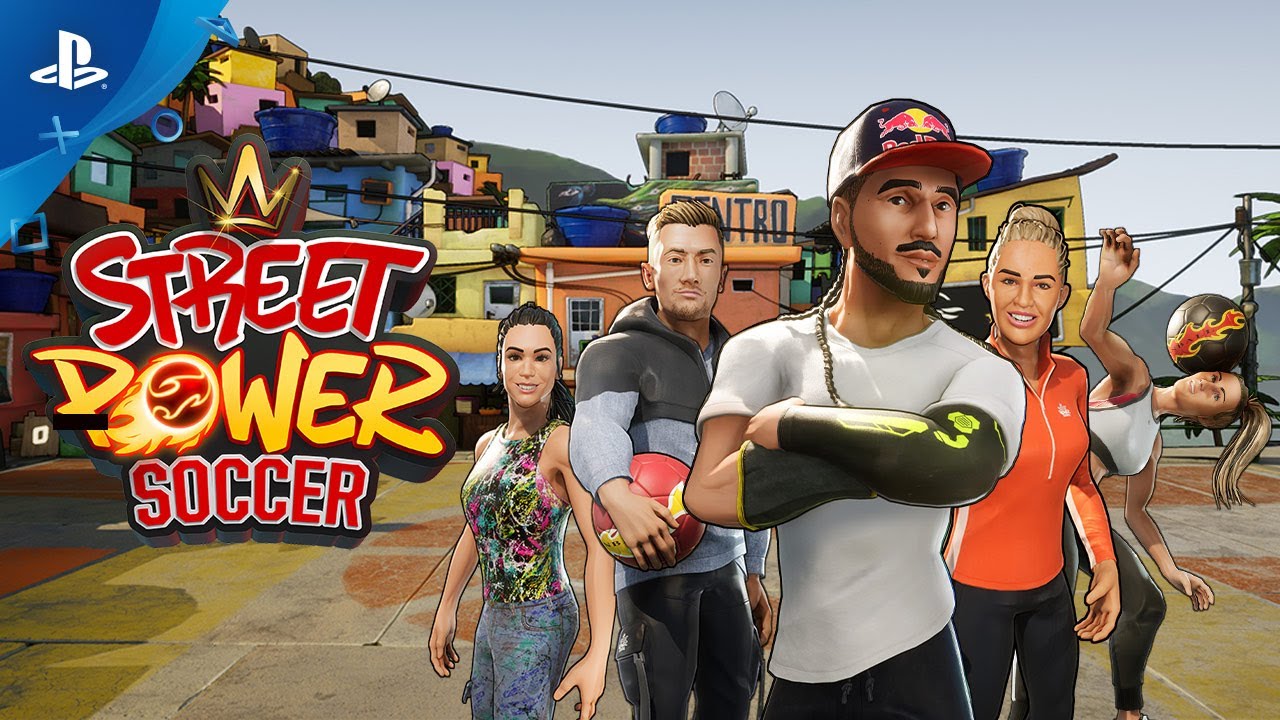 First details on this over-the-top re-imagining of the world's most popular sport.
Welcome to Street Power Soccer — a stylish and energetic game with a unique spin on the sport reminiscent of fun, arcade sports titles like NBA Street, SSX Tricky, and RBI Baseball but with its own unique twist with game modes that incorporate rhythm, precision, street style, and over-the-top superpowers. It doesn't matter if you call it soccer or football, are a lifelong fan, or never touched a soccer ball in your life, as Street Power Soccer turns the rules upside down in this inventive approach to the game. Forget everything you know about the sport. No regulation size field, smaller teams, and no match officials – this is no holds barred soccer in its rawest form.
Street Power Soccer follows a character you create through hundreds of customization options, as an aspiring amateur player seeking to etch their name in history under the guidance of street soccer legend Sean Garnier. Becoming the street king will not be easy, as you can expect to face-off against other freestyle soccer greats like Liv Cooke, Melody Donchet, Soufiane Bencok, Daniel Got Hits, Raquel Benetti, and Andrew Henderson as you ball to a hyped-up soundtrack featuring works by The Black Eyed Peas, DJ Snake, Snap, and many more.
Street soccer is about more than just scoring goals against opponents but doing it with personalized style and flair. You will be able to take your skills across an expansive single-player experience as well as local and online multiplayer modes for up to four players through a variety of different modes. Show off your moves in a dance-like freestyle mode, go head-to-head in a 3v3 style power match, face-off in Panna cage battles, elimination modes, trick shot challenges, and more.
Using tricks isn't just for style and bragging rights, as they can be used to juke your opponents and turn the tide of any match. Players will also be able to use a variety of superpower moves throughout the game such as a teleport, reversal, aerial shot, and more that can be your ace up your sleeve to score a goal and blow away the competition.
Street Power Soccer faithfully recreates the growing world and culture surrounding street soccer, while putting a unique arcade spin that not only makes it accessible to those new to the sport but creates a high skill ceiling for those who wish to dedicate themselves to learning the nuances of the game. With its slew of online, local, and single-player content, Street Power Soccer will be an experience you won't want to miss when it comes to PS4 later this year.