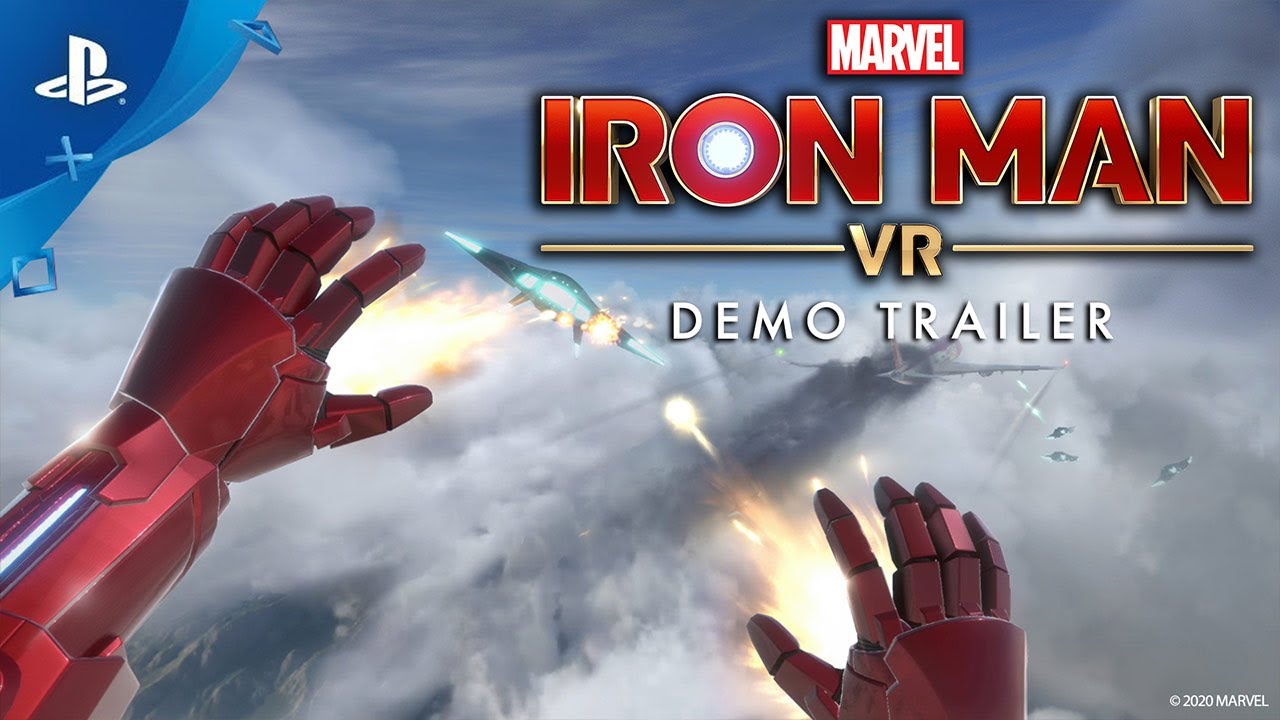 The new PS VR bundle launches July 3, including a copy of the game, PS Camera, and two PS Move controllers.
We've all been there: running around with outstretched palms, firing imaginary repulsor blasts at unseen adversaries as we soar across make-believe skies. Why settle for imaginary when PlayStation VR lets you live it? Today, we're excited to announce that the PlayStation VR Marvel's Iron Man VR Bundle is launching alongside the PS VR exclusive game on July 3. Play as Tony Stark, suit up as the Armored Avenger, and face off against some of Iron Man's greatest foes!
This bundle includes a PlayStation VR headset, PlayStation Camera, two PlayStation Move motion controllers, Marvel's Iron Man VR Blu-ray disc, and a PS VR Demo Disc. This bundle will be available across US, Canada, Columbia, Costa Rica, Ecuador, El Salvador, Guatemala, Mexico, Panama, Peru, and Republica Dominicana for $349.99 USD / $449.99 CDN (MSRP). Pre-orders start today.
Using two PlayStation Move controllers, you can fire up Iron Man's Repulsor Jets and blast into the skies with an arsenal of iconic Iron Man gear at your fingertips. Upgrade tech in Tony Stark's garage to customize Iron Man's sleek armor and awesome abilities, and go up against enemies in high stakes, action-packed battles.
And one more piece of exciting news: you can download a free demo of Marvel's Iron Man VR later today at PlayStation Store here! In this extended playable demo, you'll get a taste of the full game.
The demo includes:
"Malibu" tutorial mission
Interactive Stark Jet cinematic starring Tony, Friday & Pepper Potts
"Out of the Blue" Stark Jet gameplay mission
Flight Challenge optional mission
Advanced Combat Challenge optional mission
The above is just a small slice of the main game, but by the end of the "Out of the Blue" mission, you'll start to feel like Iron Man as you fly, shoot, and Rocket Punch through some of Tony's Ghost-hacked, Stark Tech drone problems.
What's more, download and play this free demo to unlock the exclusive Molten Lava Armor Deco when you purchase the full game!
So grab your PS VR headset to suit up as the Armored Avenger in an original Iron Man adventure that's full of humor, heart, and suspense. And don't forget that there are hundreds of PS VR games and experiences currently available worldwide, with many new games on the horizon.
Please review and follow all safety guidelines for use of PlayStation®VR. PlayStation®VR is not for use by children under age 12. PlayStation®4 system, PlayStation®VR and PlayStation®Camera are required to experience VR functionality.
Two PlayStation®Move motion controllers required (sold separately).