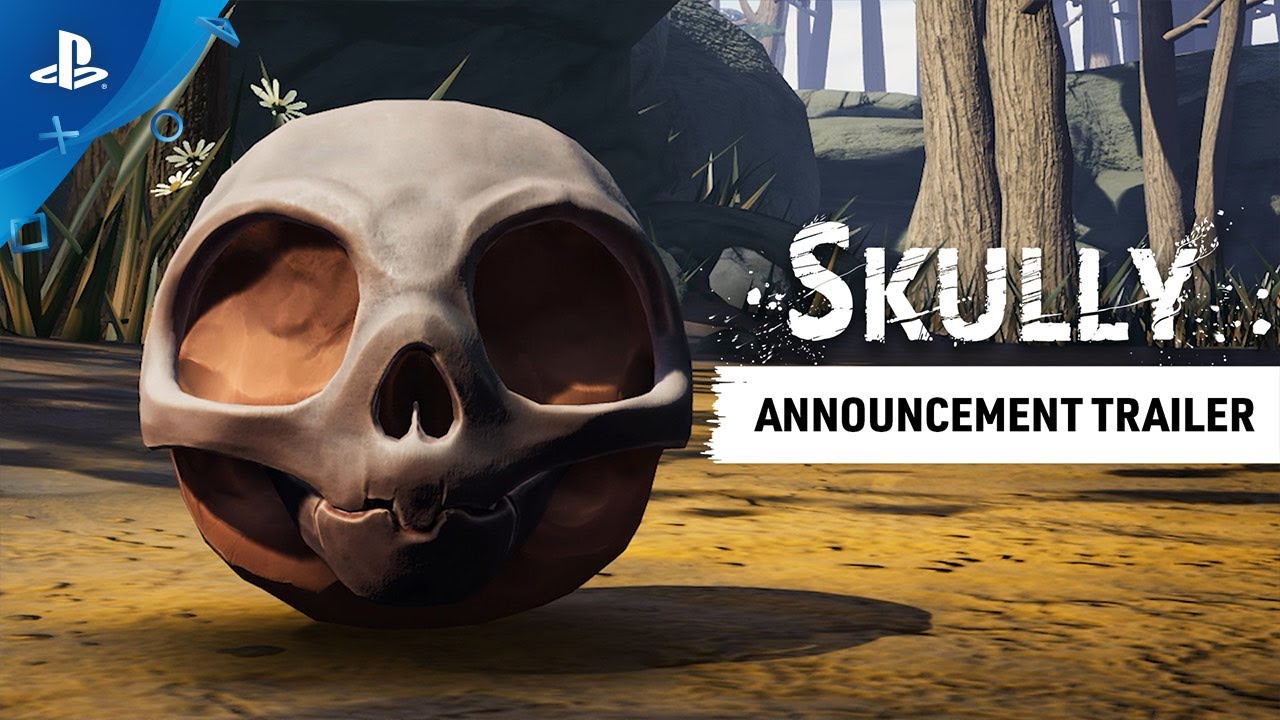 An introduction to some of the colorful inhabitants of Skully, a new puzzle-platform adventure coming this summer.
In Skully, players will visit a lush island paradise virtually untouched by mankind. Sweeping vistas, active volcanoes, and expansive mountain ranges are in great abundance, though the sanctity of this peaceful place is at risk of being destroyed due to an ongoing familial conflict between the four elemental beings that oversee the island.
Unable to resolve the quarrel alone, a deity known as Terry reanimates a skull that washed up upon the shore to mediate the dispute. Given a second chance at "life" after being imbued with the power of magical clay, the appropriately named "Skully" will traverse the diverse landscapes while avoiding a myriad of dangers through the aid of three elemental forms. Conjured by the same power that gives this skull life, they embark on their quest to restore tranquility to their home under the constant supervision of Terry.
A relic of a previous time, Skully has been reanimated to intervene in a feud between a deity and his three siblings whose quarrel jeopardizes the island they call home. Skully's ability enables the ball shaped bone to hop, skip, and roll at high speeds on the ground or up vertical inclines across the various biomes present on the remote isle.
Forceful and blunt, Skully's strong form has unrivaled strength capable of crushing enemies and obstacles. While not much of a talker, Skully's strong form is always ready for a fight and will be the primary vehicle for combat against the creatures and enemies on the island. His raw power will also prove vital in breaking down barriers and walls that impede Skully's path. When it comes to fight or flight, the outcome should be obvious.
Flamboyantly charming and exceedingly cute, the happy-go-lucky swift form will be vital in solving the complex puzzles that come between our protagonist and their objective. Granting a high-speed dash, the ability to move objects that block the way and the power to create new pathways, this form will prove to be a valuable asset on this adventure.
Wise and friendly, this form can hurl Skully to new heights and traverse large gaps that dice the island up into uneven pieces. With this unparalleled mobility, Skully can escape engagements when overwhelmed and explore parts of the island once unreachable on its own or by the assistance of the other forms.
Together, Skully and these three forms open up a new world of possibilities for the player, and with each possessing their own unique strengths and weaknesses, synergy between them will be essential to progress through the hazardous island terrain.
You can catch your first glimpse of the gameplay in our announcement trailer and keep an eye out for more news about Skully leading up to its launch on August 4.